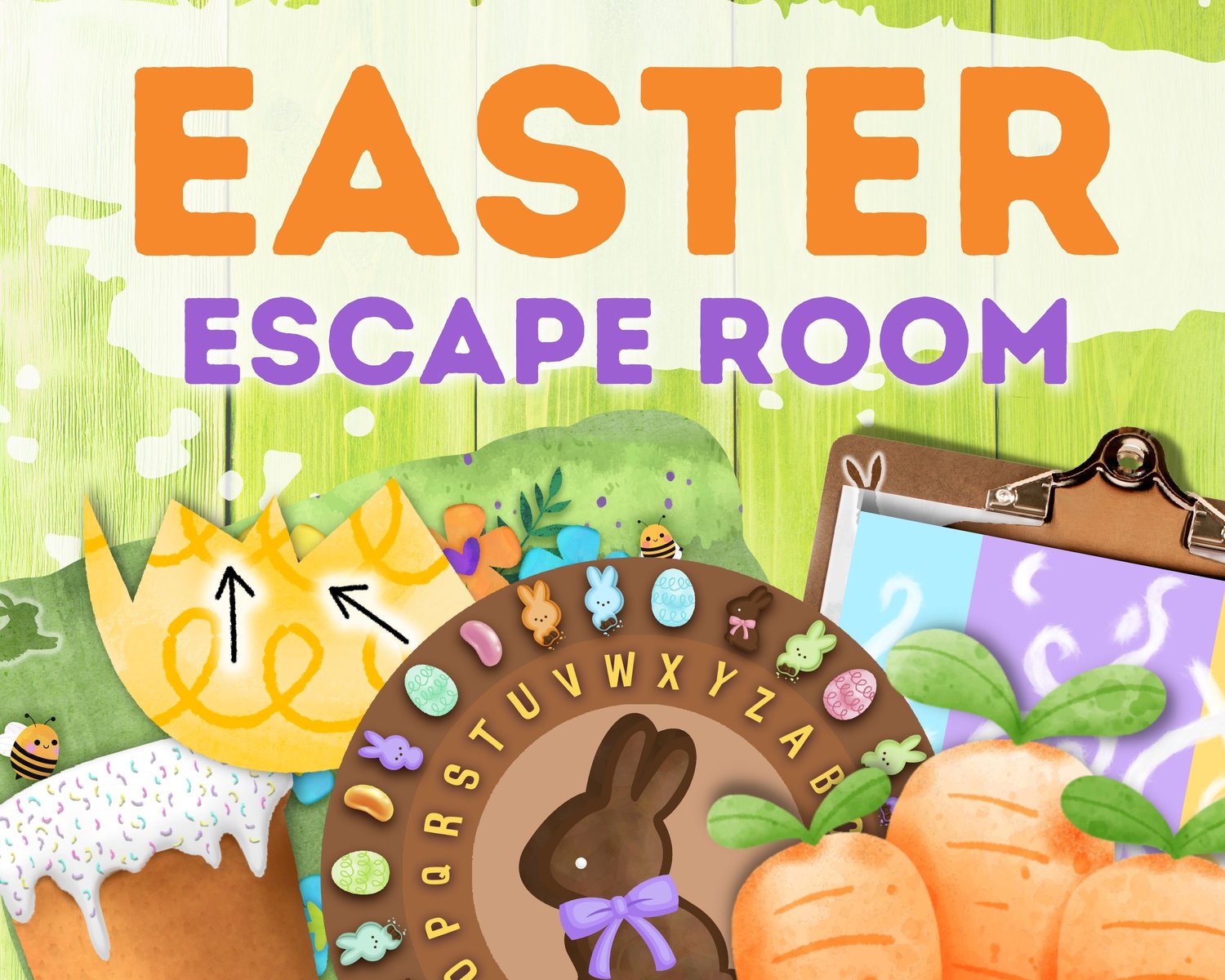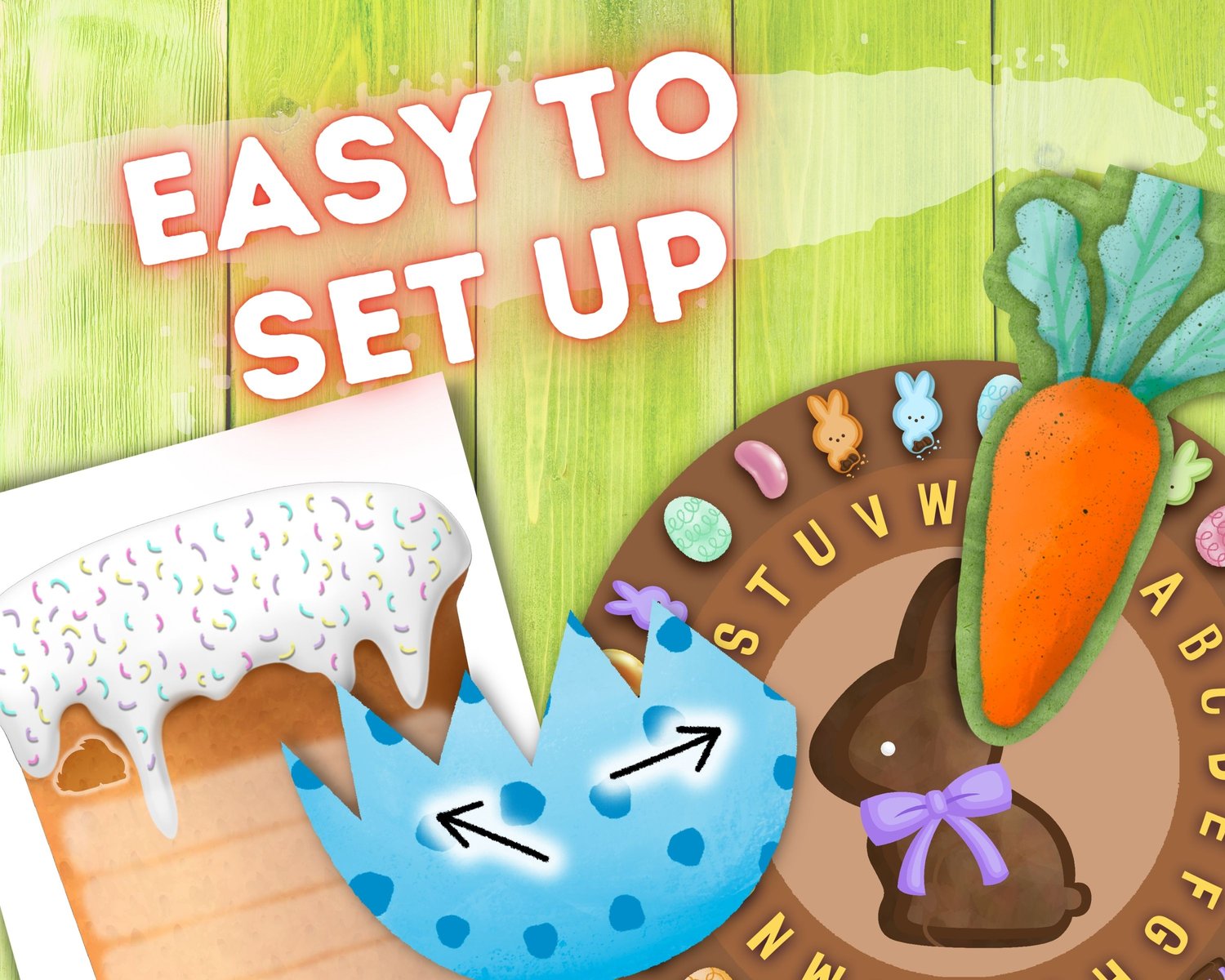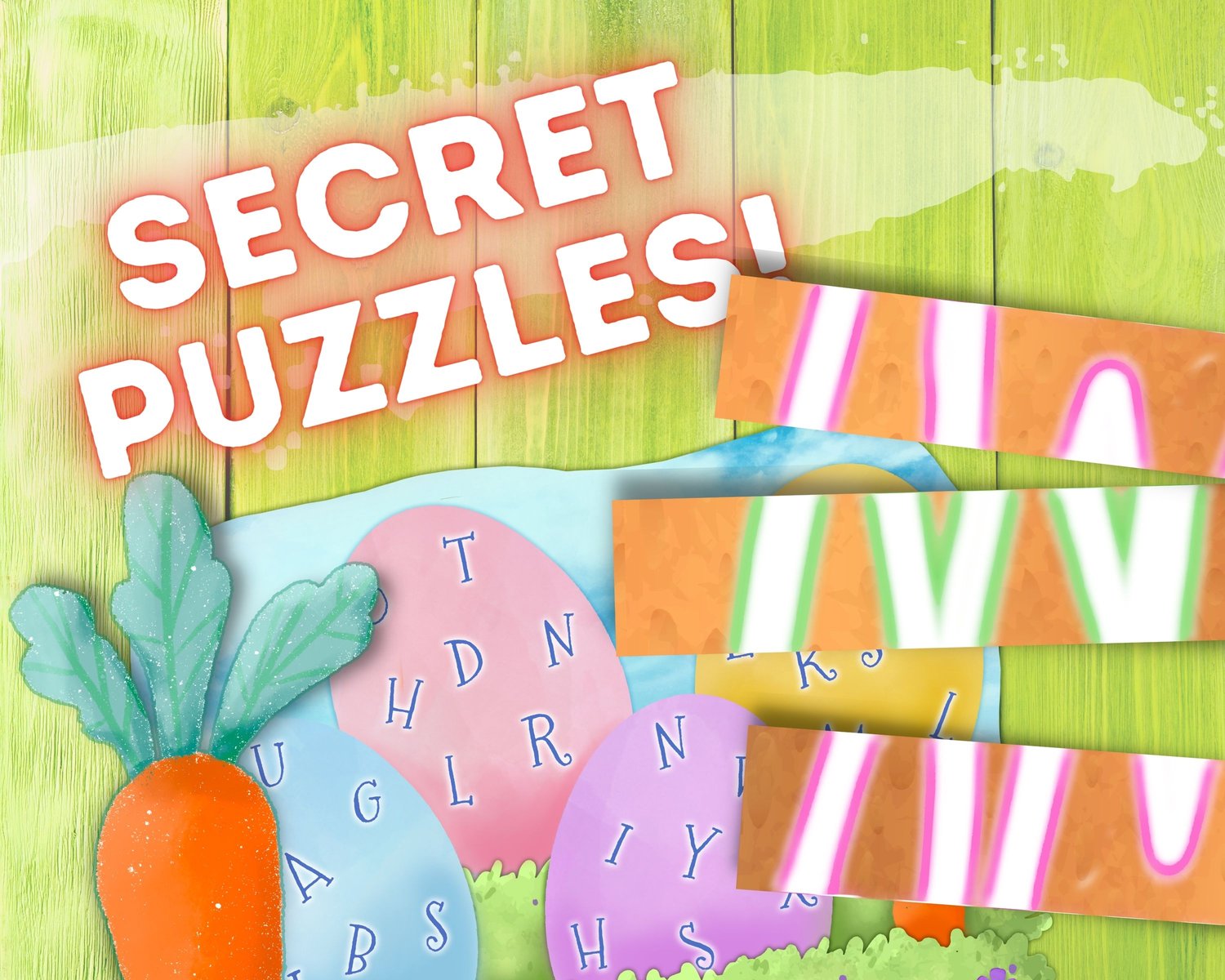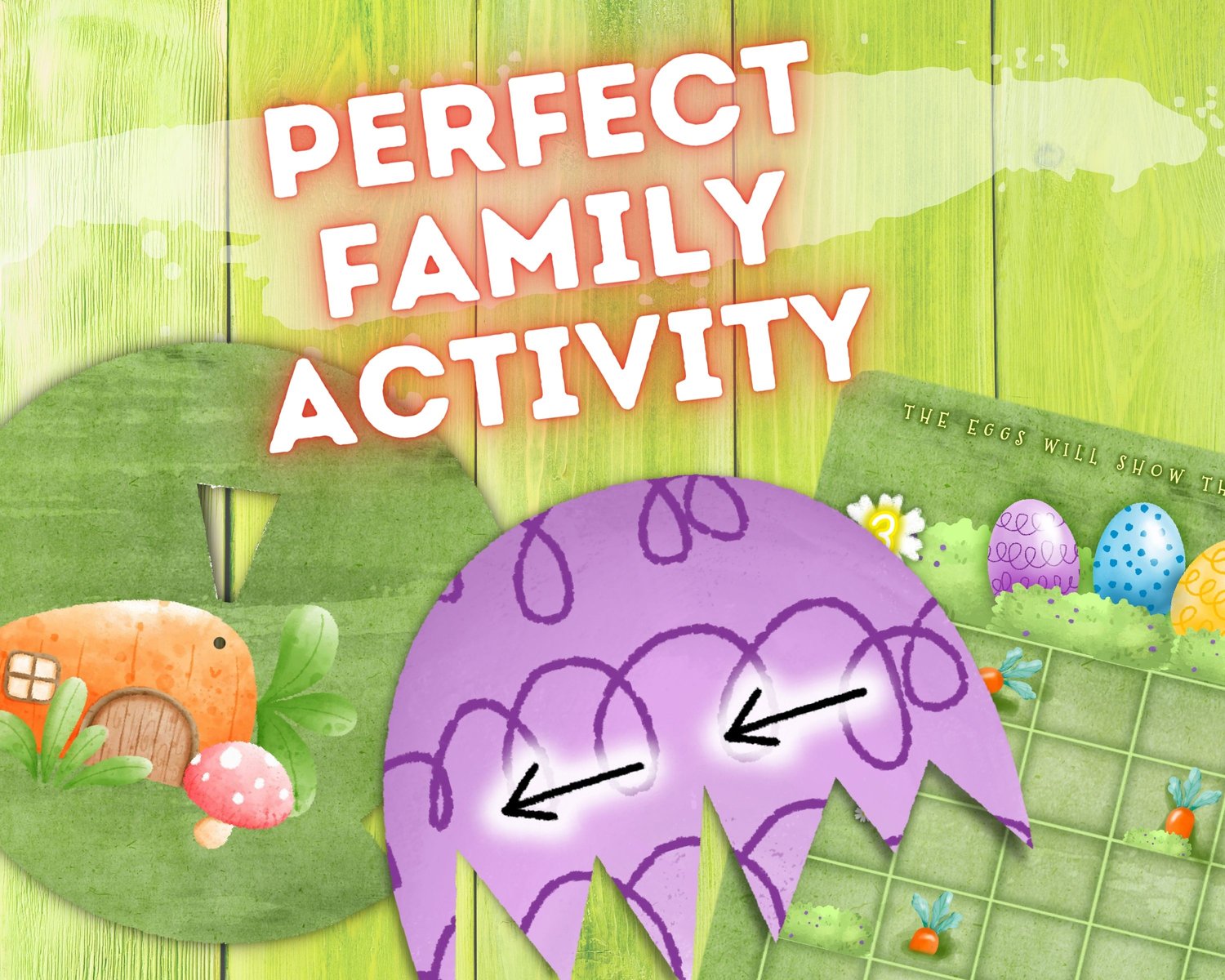 Easter Bunny Escape Room
Are you looking for a fun and unique Easter party experience? Grab my fun Easter escape kit and host the most memorable party around! All the puzzles are created for all you have to do is "Download Print and Play" no need to plan your own puzzles.
The Easter escape room adventure is perfect for players aged 8 and above. Younger players may need some assistance but this is where you step in as the game master or even better play as a family.
🍄 ESCAPE ROOM STORY 🍄
It is the annual gathering of the Easter bunnies, and spring is in full swing! The blossom is on the trees, the birds are chirping, and bees are busily buzzing from one flower to another. But someone appears to be missing. Mr Cottontail, the veteran Easter bunny and DJ extraordinaire, is nowhere in sight. The party is eerily quiet, with no one pumping out the best hip-hop music. Will you discover his location and get the party hopping? Good luck.
🌟 What I love about the Easter Escape Room Game 🌟
✔️ Done For You – Your printable pack contains a game guide for setting up and hosting an epic escape.
✔️ The game is ready to print out and play. Minimal set-up required.
✔️ A great DIY party activity
✔️ No internet is needed to play this game.
✔️ Plus I include options to add your own locks into the game to make it a real escape experience.
►►►📂 FILES INCLUDED 📂 ◄◄◄
You will be sent an email from Etsy with links to your Easter Escape Room.
- Printable Game (18 pgs)
- Final Reveal
- Printable lock kit.
- Certificate
- Posters
- Plus more
- Guide with tips for setting up and solutions.
►►►✂️ YOU WILL NEED ✂️ ◄◄◄
A colour printer or printing service.🖨️
Paper
Scissors
3 digit lock is recommended for the final reveal but it is optional.