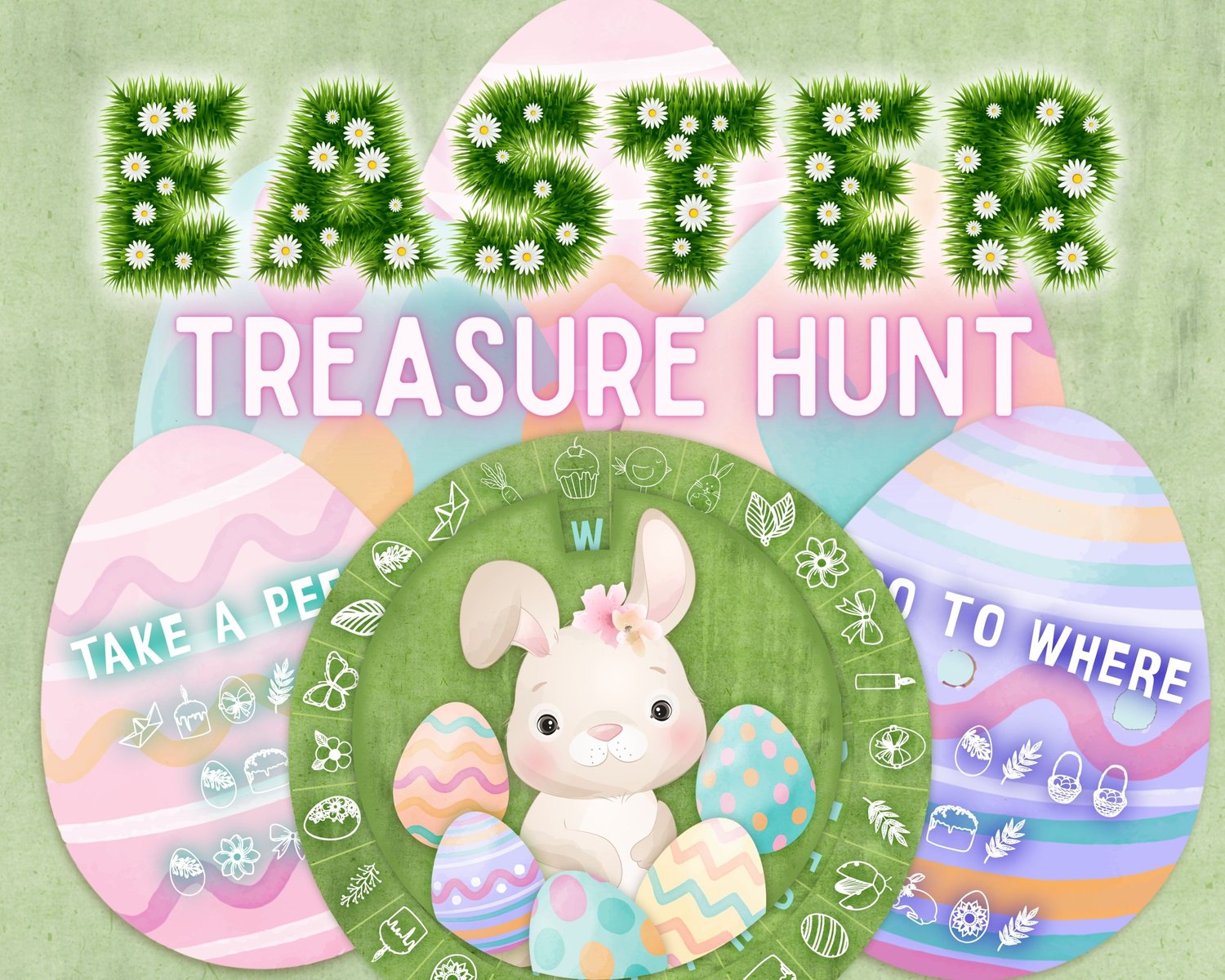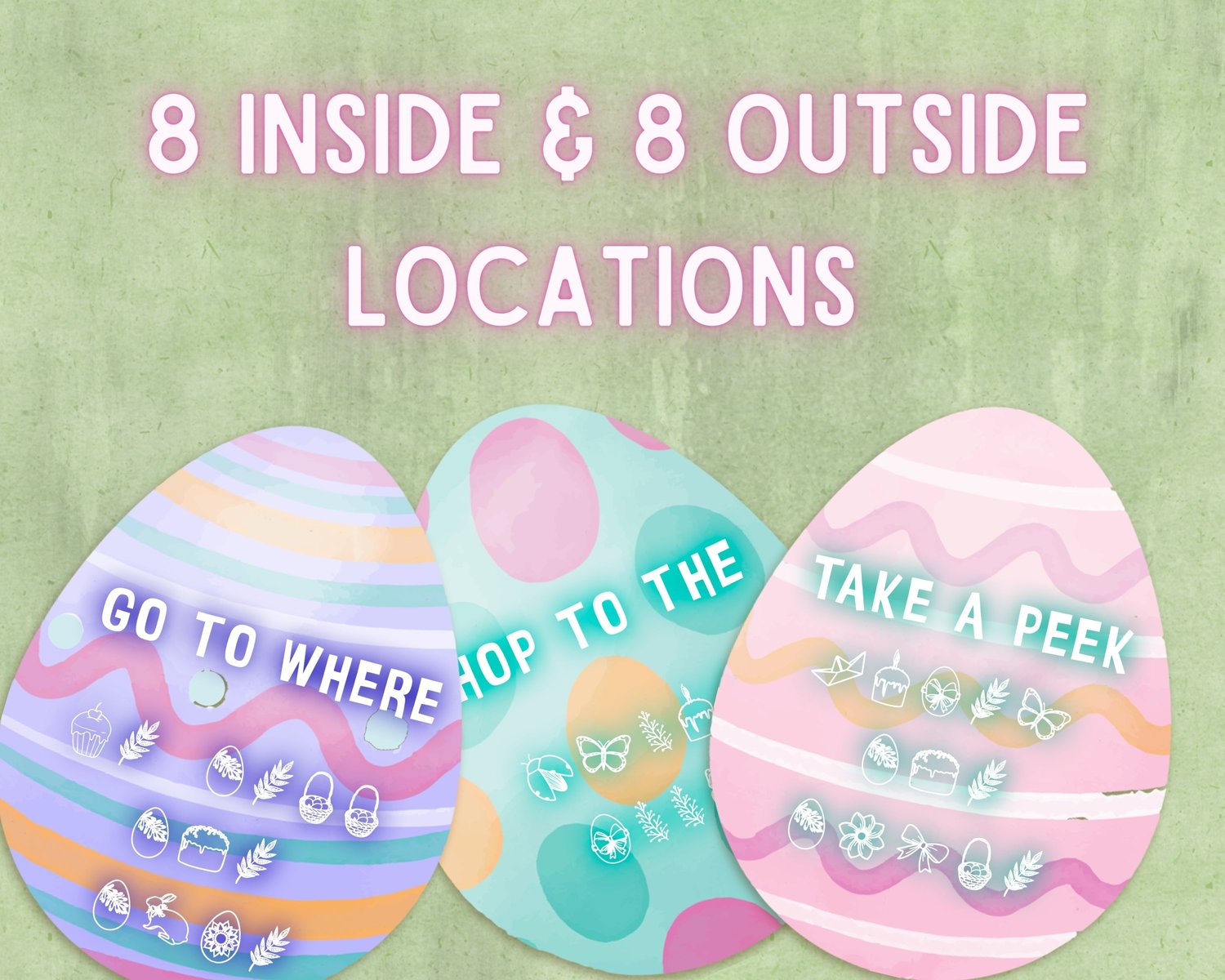 Easter Egg Treasure Hunt
Easter will be here before you know it, so grab our fun printable Easter Egg Hunt game to get you ready for the big day!
It's a fun Easter activity and super simple to set up! This is an Easter Treasure hunt with a secret code twist. Have children (young and old) running around hunting for their eggs on Easter morning deciphering the clues to lead them from one location to another.
There are 16 ready-made clues 8 inside and 8 outside locations, ready to print. Plus you can create your own unique clues using our online template and our original Easter secret code.


WHAT'S INCLUDED?
1. A PDF with your game files.
- 16 ready-made clues ready to decipher
- A printable cypher wheel
- A link to the editable clue eggs you can edit online. Write your own clues using our unique Easter code.


READY MADE CLUE LOCATIONS
Clock
Front Door
Book
Computer
Fridge
Mirror
Bedroom
Table
Bench
Flower
Swing
Bush
Bicycle
Fence
Mail Box
Garden Hose
YOU WILL NEED:
A colour printer or printing service and a split pin would be handy but not essential for the decoder wheel.