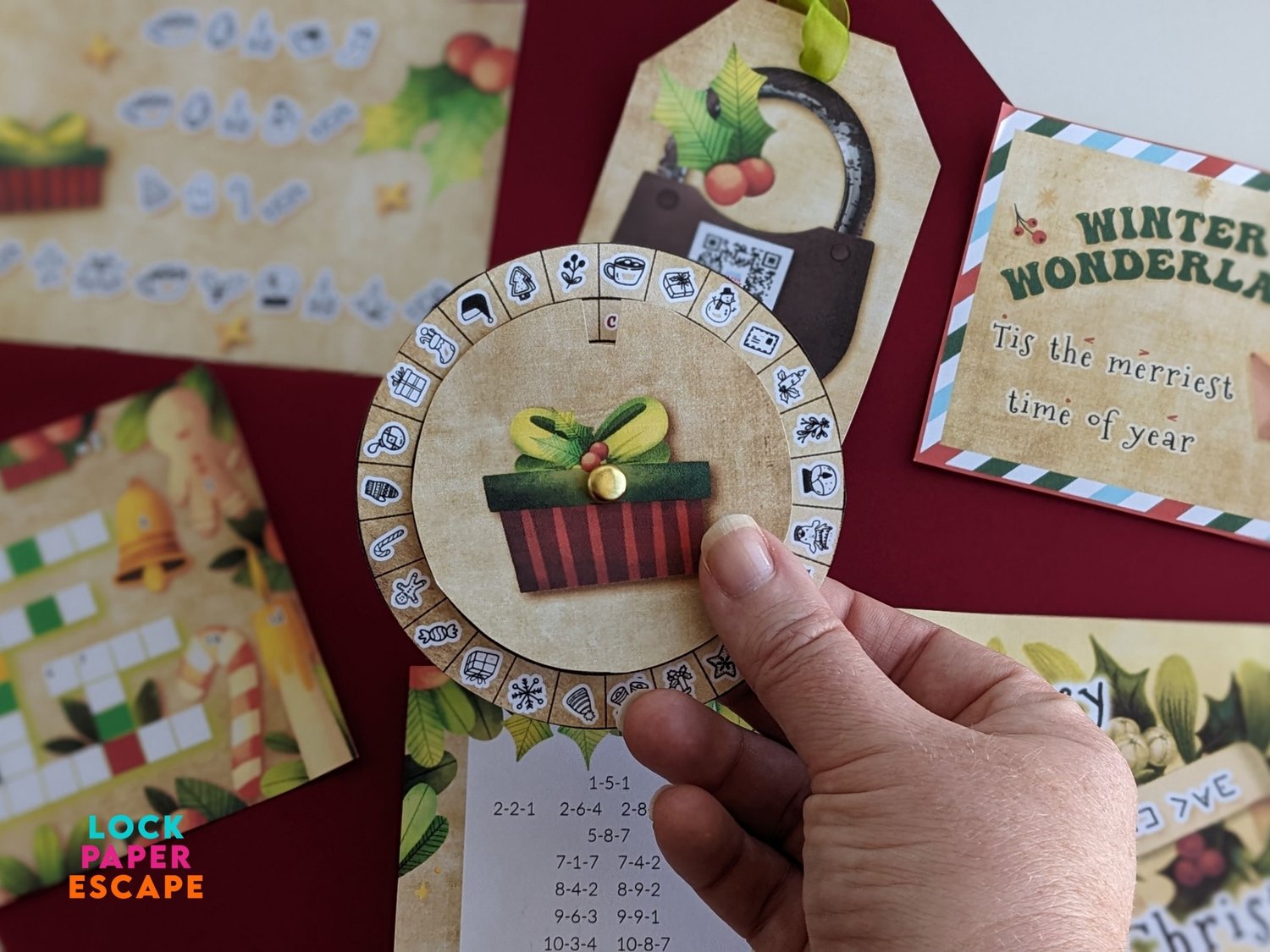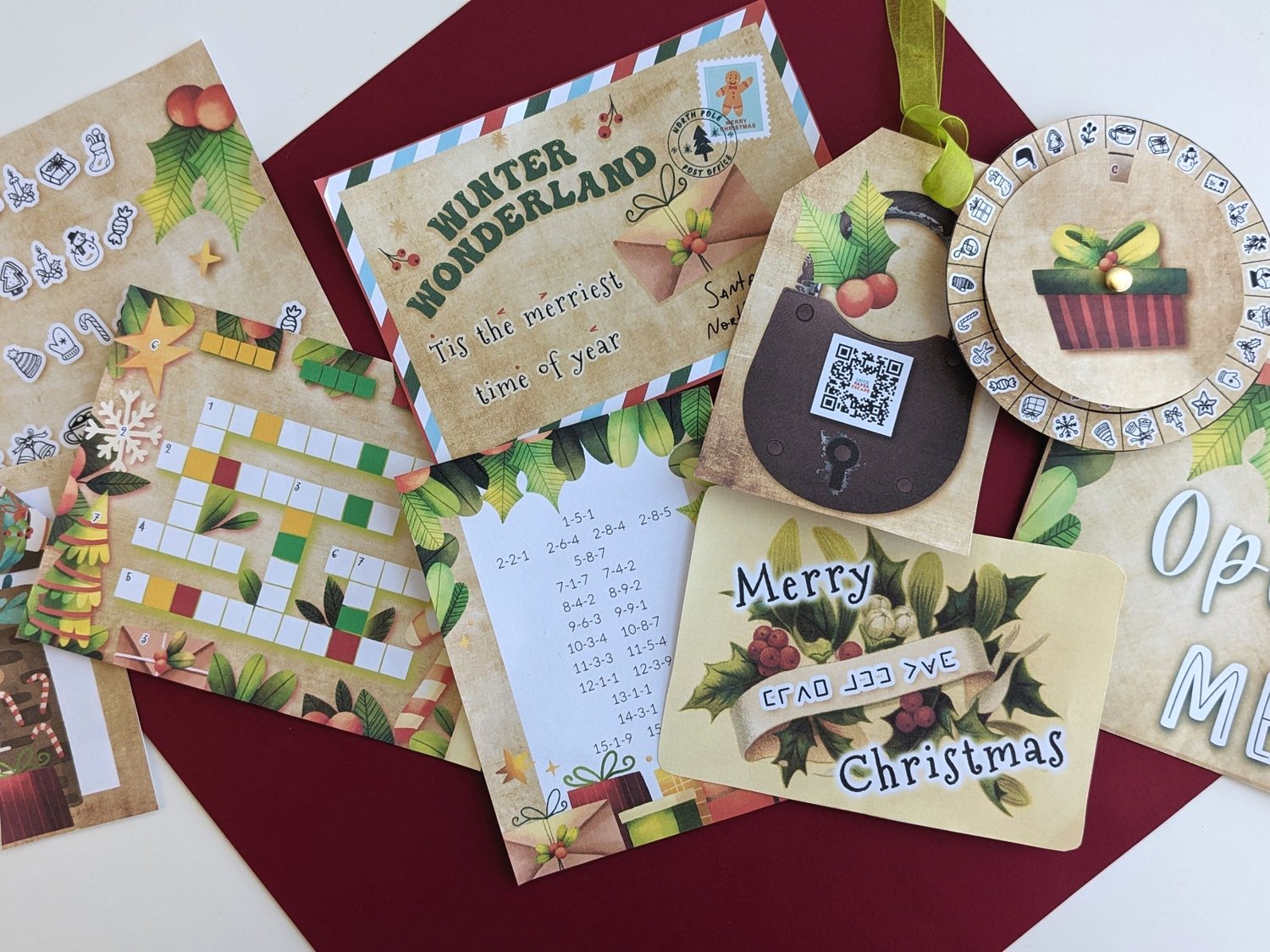 Christmas Escape Room Envelope
Check out my holiday escape room envelope activity! Are you looking for a unique way to add extra fun to gift-giving this year? My Christmas escape room envelope kit is perfect for children, young and young at heart! A mini-puzzle game to help players unlock their Christmas gift. All the hard has been done for you.
The kit comes as a ready-to-print product, so you don't need to spend any time coming up with the clues! Just print everything, place the clues inside the printable envelope then enjoy watching the players solve the 4-digit code to unlock their Christmas gift! A four-digit lock would be a great addition to this game to lock away the player's gift, but I offer a QR code gift tag version in the kit.
On the Blog: 
Read more about these fun min Christmas escape game on the blog and even find out how you can get it for FREE!
What you get with purchase:
5 different clues, including a cypher wheel, word search, puzzle and more.
A QR code lock to use if you don't have a physical lock available.
Game Guide
There are two versions of the puzzles, some are more challenging than others but not difficult so perfect as a fun activity on Christmas morning.
You Will Need
A colour printer or printing service. Paper, scissors a split pin and a 4-digit lock would be helpful but not essential.
Copyright: Files cannot be shared with friends or used for resale/commercial purposes. All artwork is copyrighted by law and for personal use only. The copyright remains with Lock Paper Escape Ltd.
Delivery & Returns: Your files will be available to download once payment is confirmed. I don't accept returns, exchanges, or cancellations. Please contact me if you have any problems with your order, and we'll make it right.