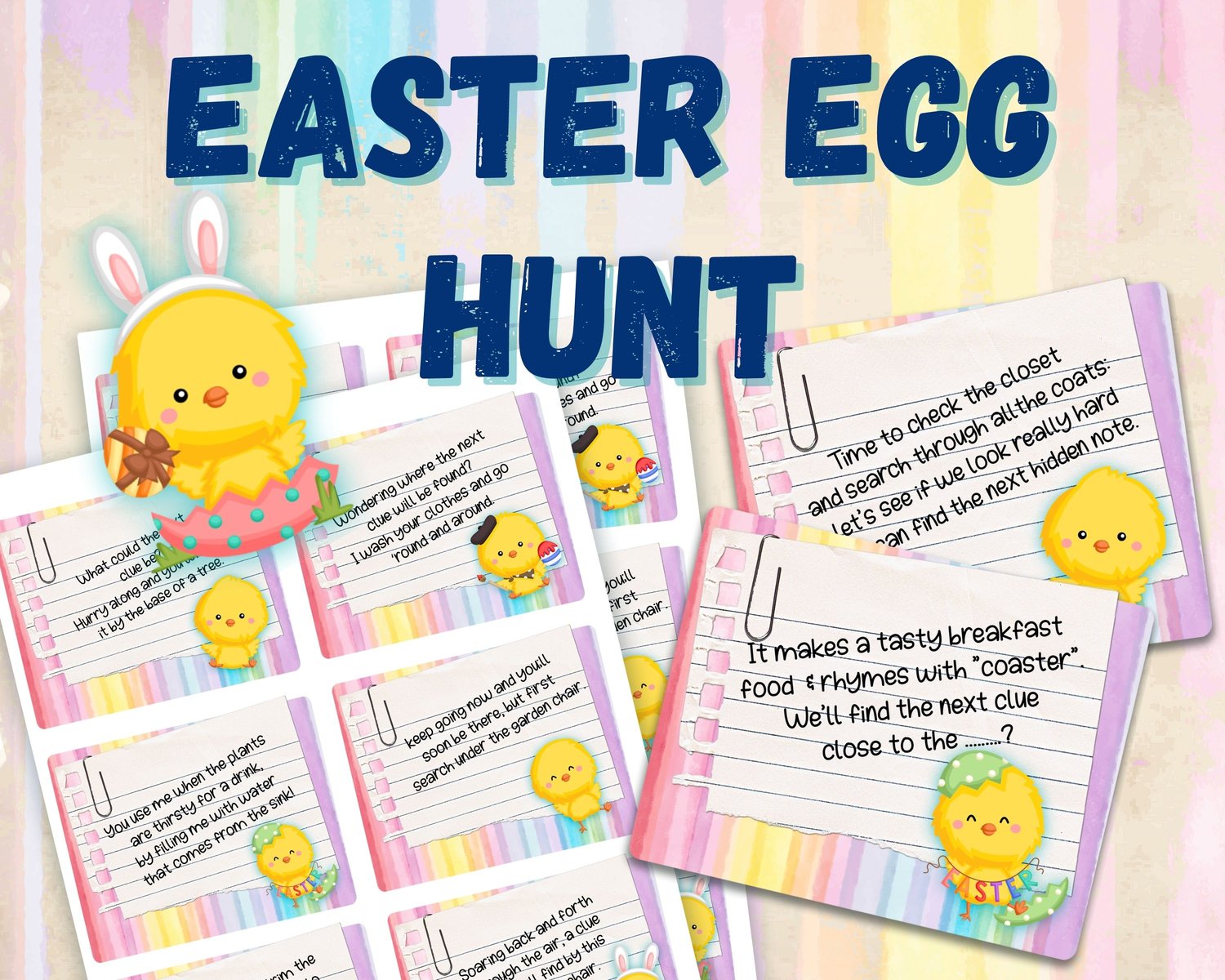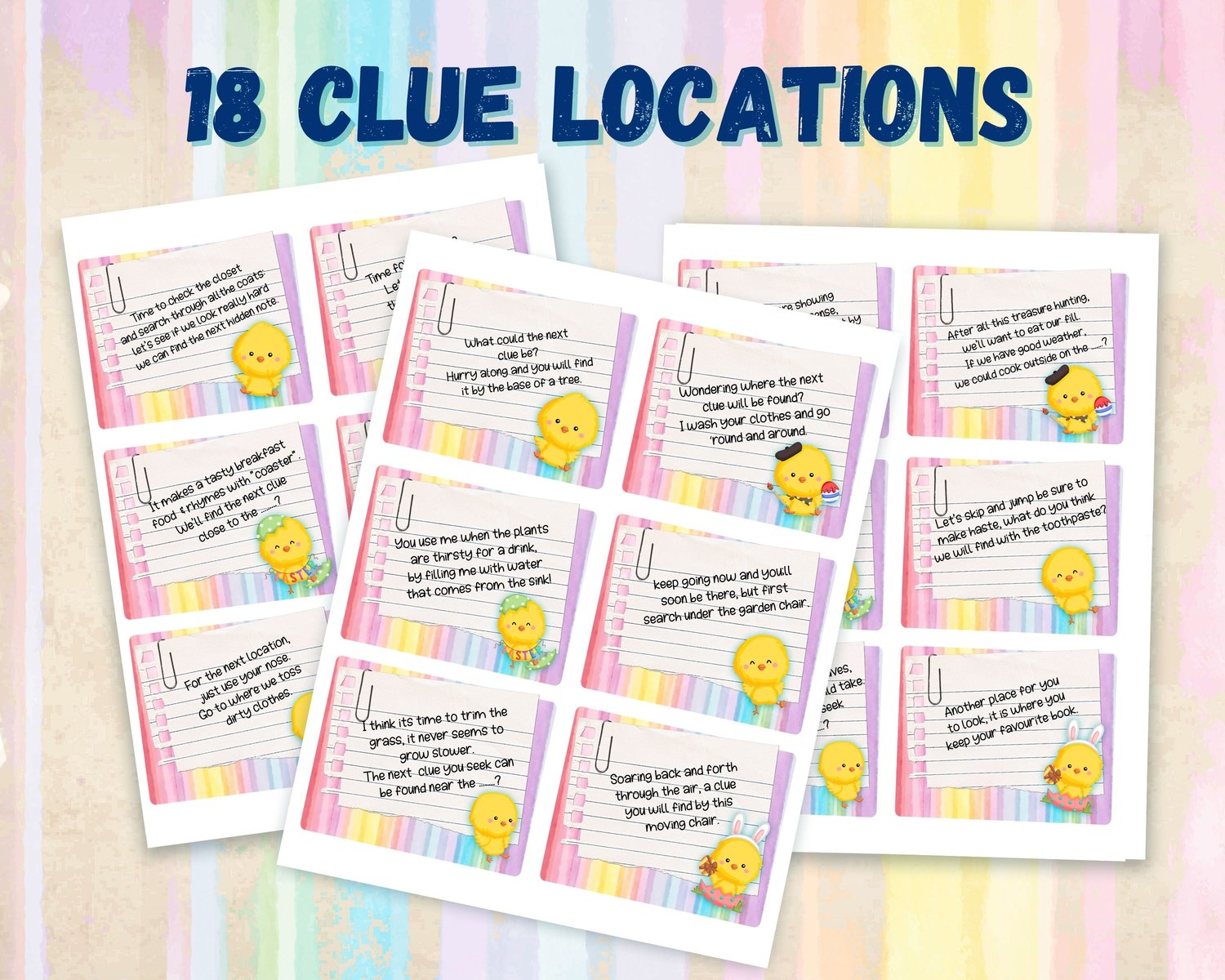 Easter Egg Hunt
Easter will be here before you know it, so grab our fun printable Easter Scavenger Hunt Cards to get you ready for the big day!
It's SUCH a fun game! Kids love an Easter treasure hunt. Have children running around hunting for their eggs on Easter morning each clue leads you from one place to another, collecting a new clue at each location. There are 18 ready-made clues included and editable clue cards, so you create even more special locations. 
PREMADE CLUE LOCATIONS:
Closet
Sock Drawer
Toaster
Freezer
Clothes Hamper/Laundry Bin
Shoe
The Base of a Tree
Washing Machine
Watering Can
Garden Chair
Lawn Mower
Swing
Garden Fence
Bedroom
Grill/BBQ
Toothpaste
Garden Rake
A Book
Take the stress out of running your own Easter egg treasure hunt and use our ready-made clue to get your off to a flying start just add the goodies for the end of the hunt.
Get ready to Download, Print and Play.
This Product is copyright of Lock Paper Escape LLC and is for personal use only: