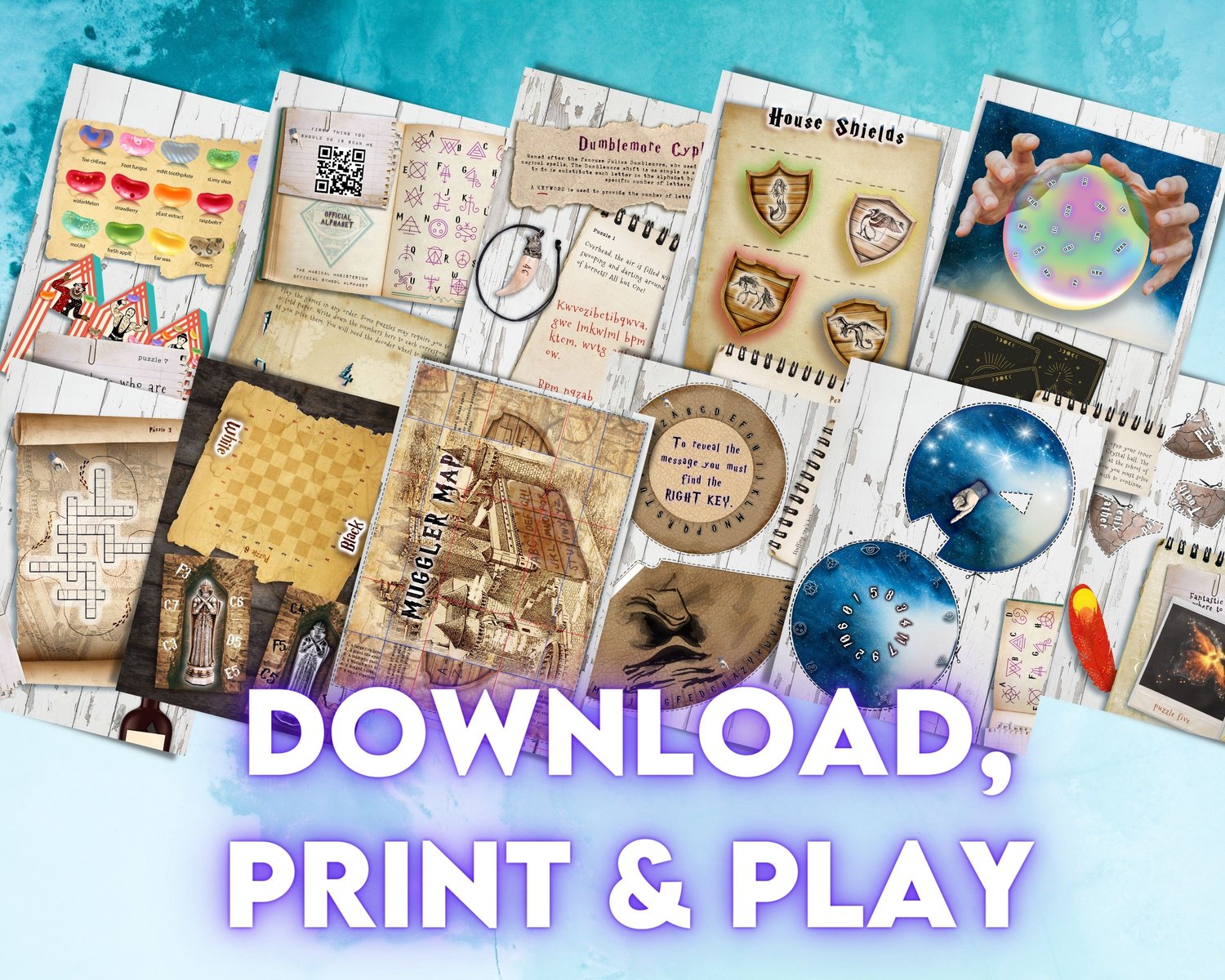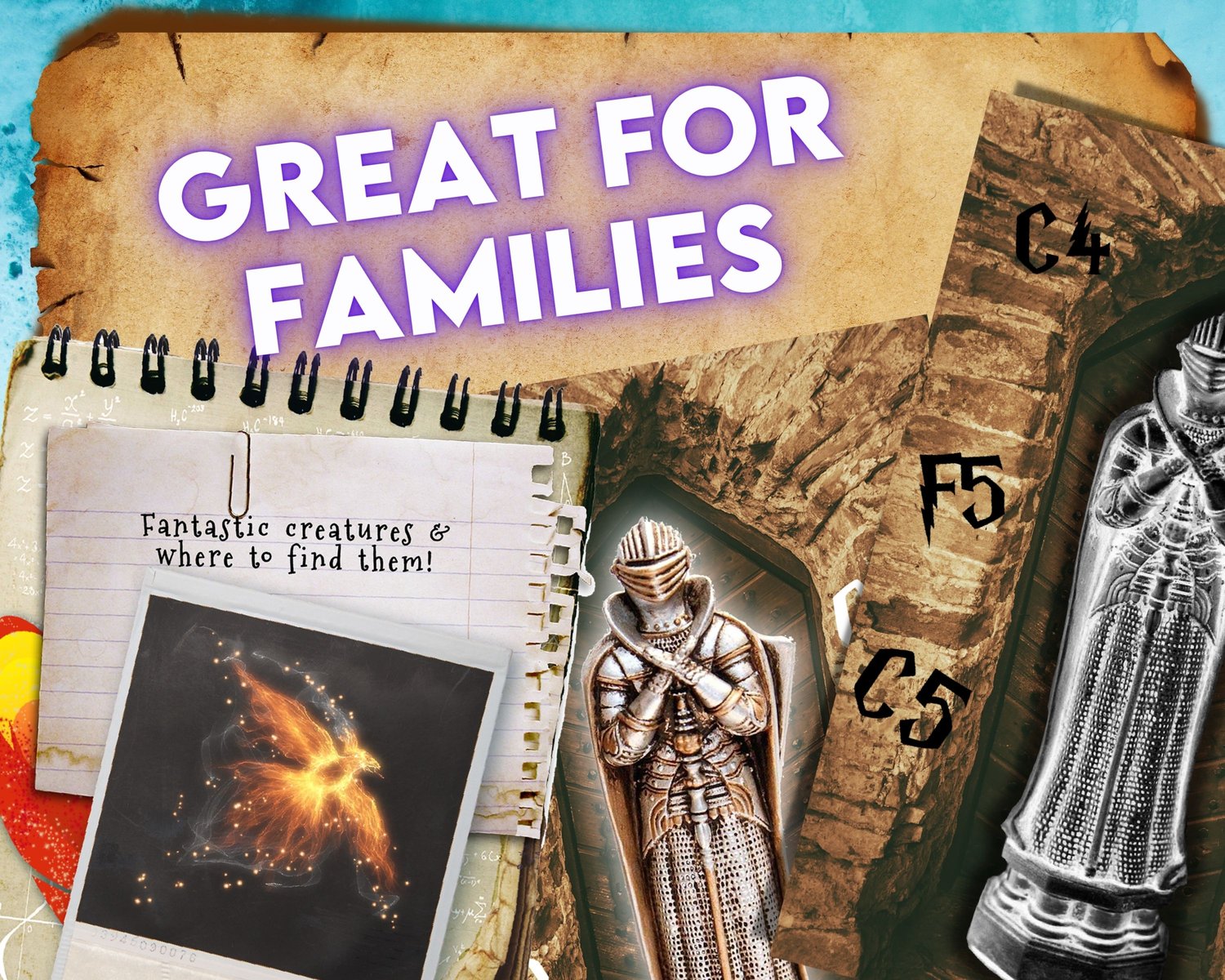 Wizard Escape Room Adventure
Grab the Wizard escape room adventure. You have been invited to Dumblemore's secret wizard Army. But to prove your worthiness, you need to solve the magical puzzles. A Wizzard escape room adventure, for the whole family. A mixture of easy and more challenging tasks. Not suitable for players 10 and under as they may need guidance but it's a good excuse for adults to get dressed up and play a starring role as a wizarding game master.
🌟 What I love about the Wizard Escape Room Game 🌟
✔️ There are two versions of the game in this kit, a ready-to-go "DOWNLOAD PRINT & PLAY" game. 
✔️ Great for a birthday party activity.
✔️ Included is a printable lock idea kit helping you turn this printable into a real escape experience at home.
✔️Super Easy – Download Print Play, DONE! 
✔️ The gameplay is approximately 50 - 60+ mins
What's Included in Your Purchase:
- Print and Play Game Material 16 pgs
- Printable DIY kit.
- Printable lock kit.
- Bragging Posters
- Guide with tips for setting up and solutions.
- Checking system where players can get hints on how to solve the puzzles (online).
►►►✂️ YOU WILL NEED ✂️ ◄◄◄
A colour printer or printing service.🖨️
Paper
Scissors
Glue
QR Code scanner (FREE)
PLEASE NOTE: This is NOT a physical product. Physical items shown in the listing are for demonstration purposes only.