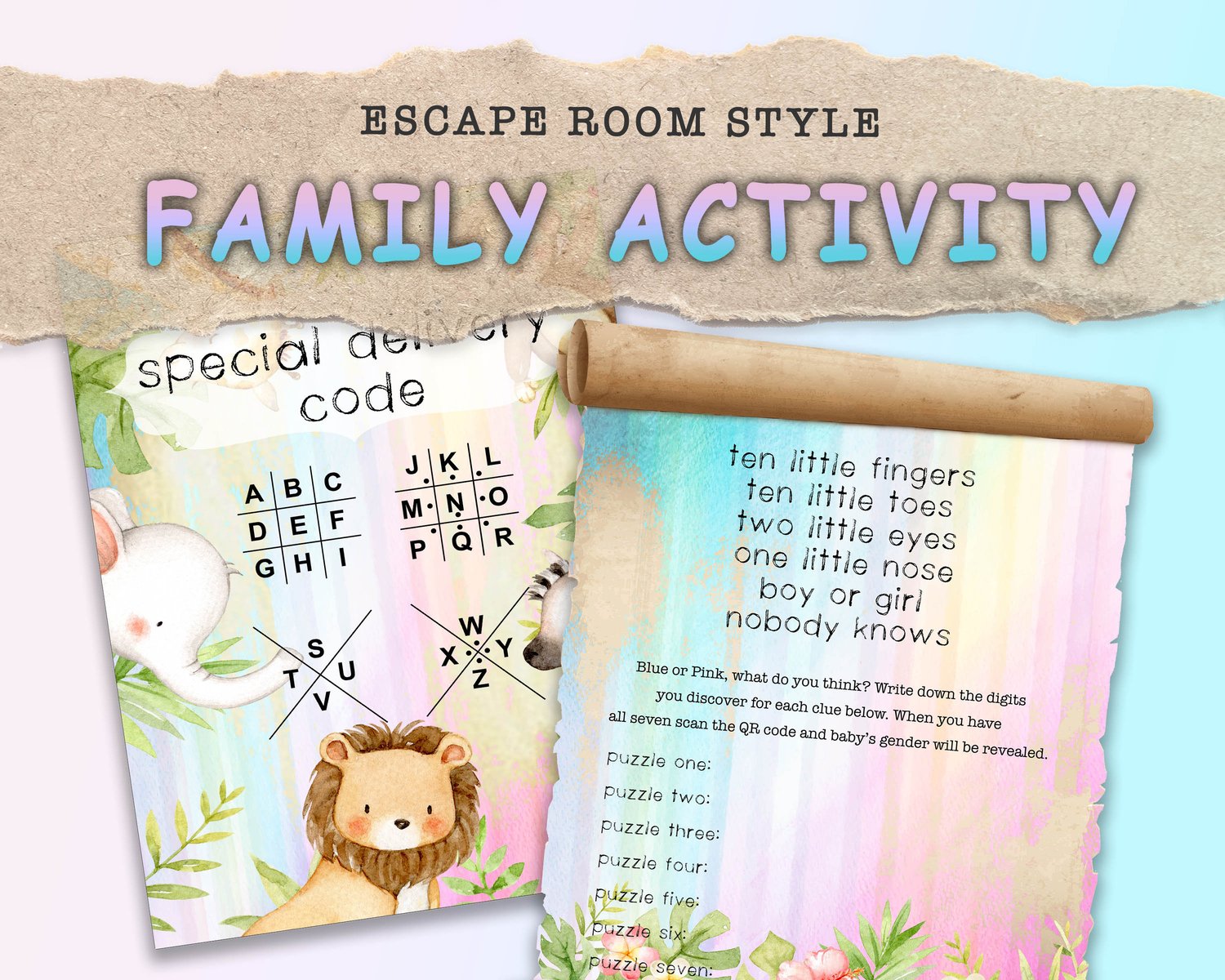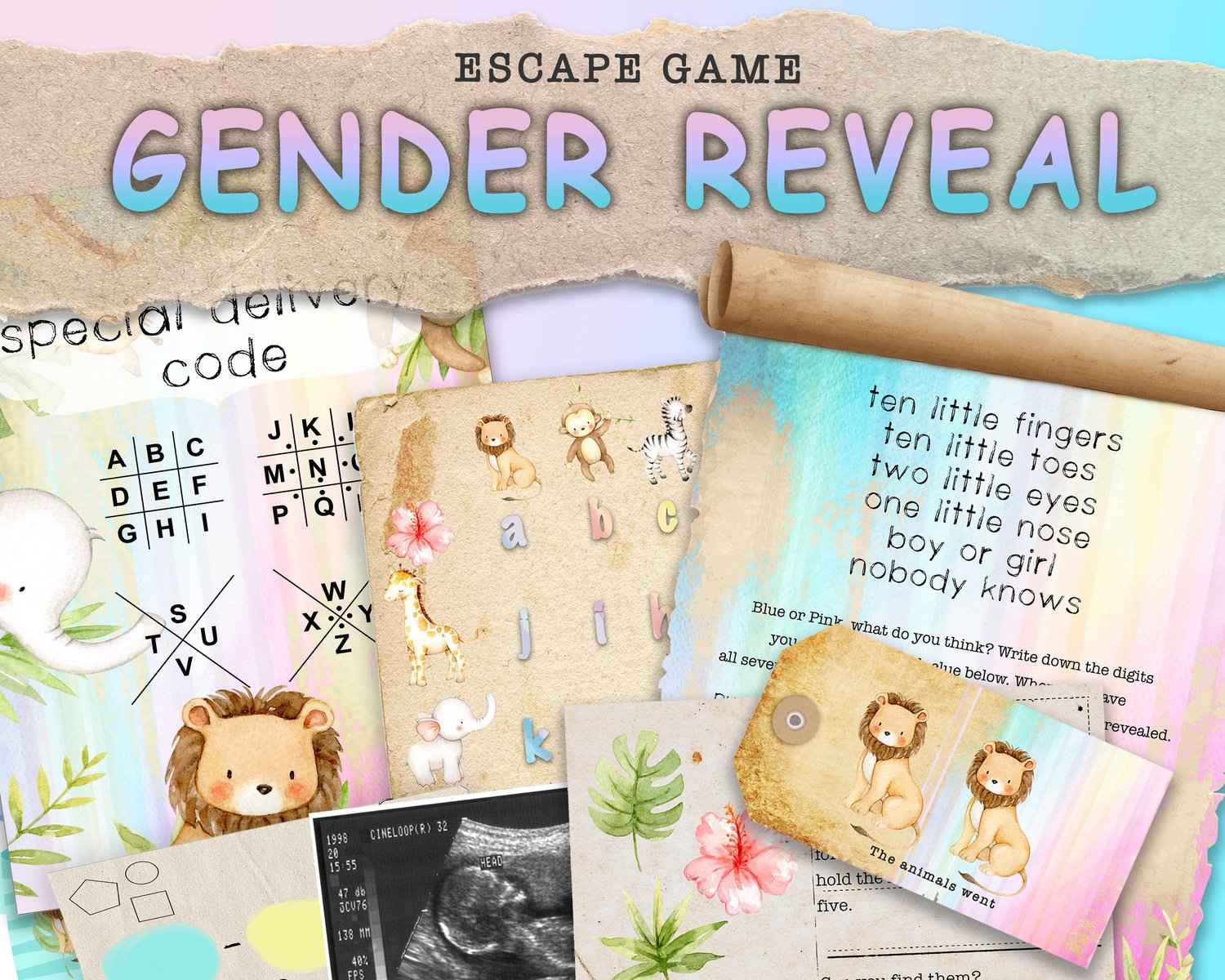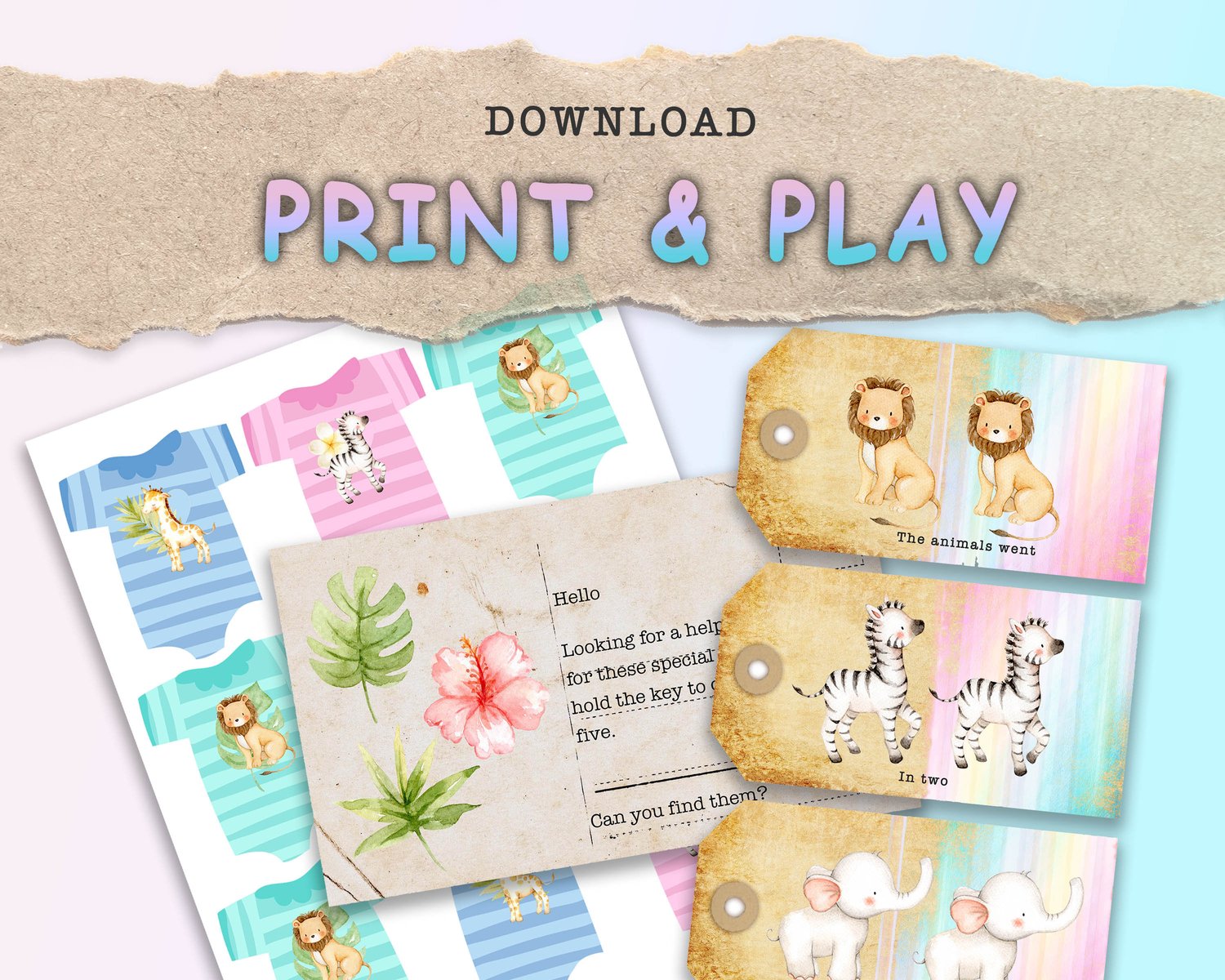 Gender Reveal Escape Game
Will it be stashes or lashes? Gender reveal baby shower game.
Run an exciting gender reveal escape room game at home. Your friends and family will have a blast solving the seven puzzles and discovering the gender of your new arrival. This DIY Escape Room kit offers the real experience of an escape room by challenging players to find and solve the clues. I have added so many extras to the kit to make it extra special. Including extra mini baby shower style games, gift tags, welcome poster, and gender reveal guestbook alternative.
The gameplay is approximately 50 mins, and is suitable for all ages although children 10 and younger may require help.
NOTE whoever sets up the game will need to know the gender of the baby.
-- W H A T . Y O U . G E T . --
1. A pdf with all the game material
2. A Game Guide
3. Extra party activities.
-- Y O U . W I L L . N E E D. --
A colour printer or printing service. A QR scanner app on your phone (free) and scissors are essential. Half an hour to set up the game and prepare.
--- H O W - I T - W O R K S ---
After your purchase, you will have an email with the links to your game. Then just download your file, print, play, and have fun!