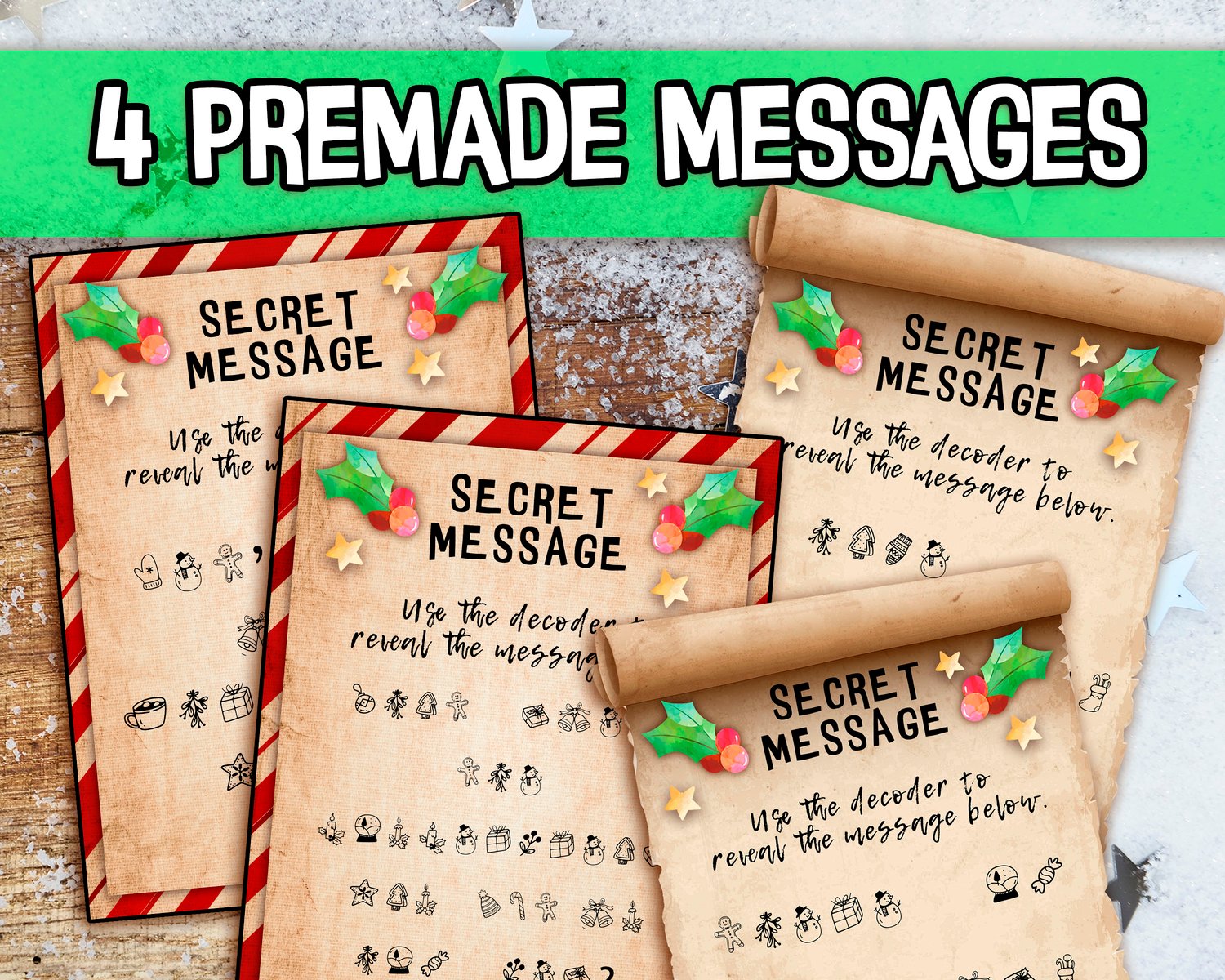 Secret Christmas Message
Create your own secret messages from Santa for your children, perhaps you just want to create a special note, words of encouragement or tell a joke. Create a Christmas morning messages or just fun notes with a secret twist.
Why not create a Christmas treasure hunt and have everyone running around decoding their messages to find that special Christmas gift. The good news is that you can use this kit to create your own secret messages online using Canva, then download and print when you are ready.
Create and print as many copies as you like using our cipher wheel kit.
-- I N C L U D E D - F I L E S --
Each sheet is 8.5 x 11.
1. Cipher wheel
2. Blank template 1
3. Scroll blank template 2
4. 4 ready-made messages
Ready-made messages read:
-There is Snowbody like you.
-Let's put on a Christmas movie.
-What do Gingerbread men put on their beds? Cookie Sheets
-Have a very Merry Christmas.
To make the wheel spin you will need to supply and attach a brad or split pin, this is not included. You will receive your Christmas Cipher Message kit within minutes of ordering. This is a digital item you download, print and play!
No physical item will be sent to you.