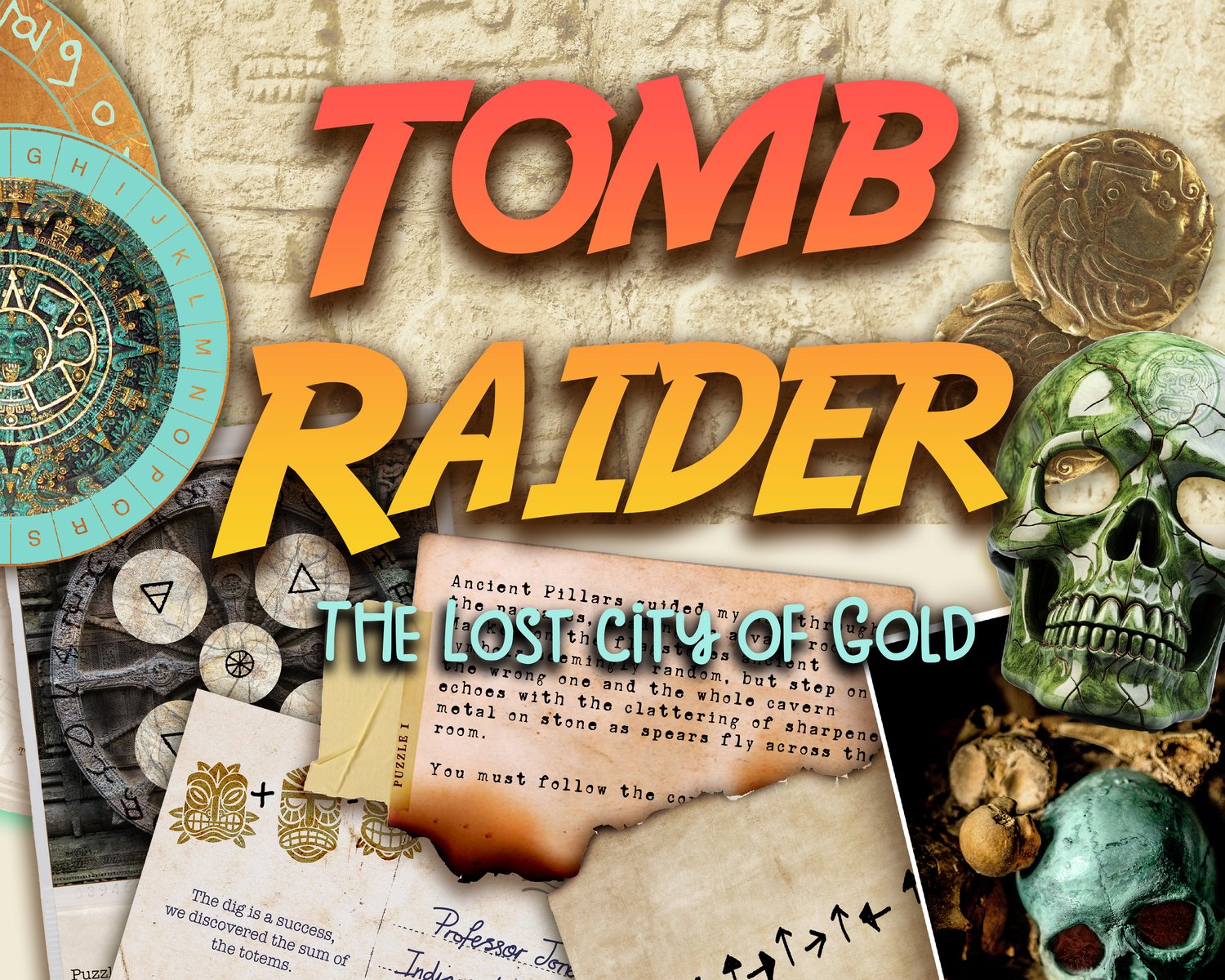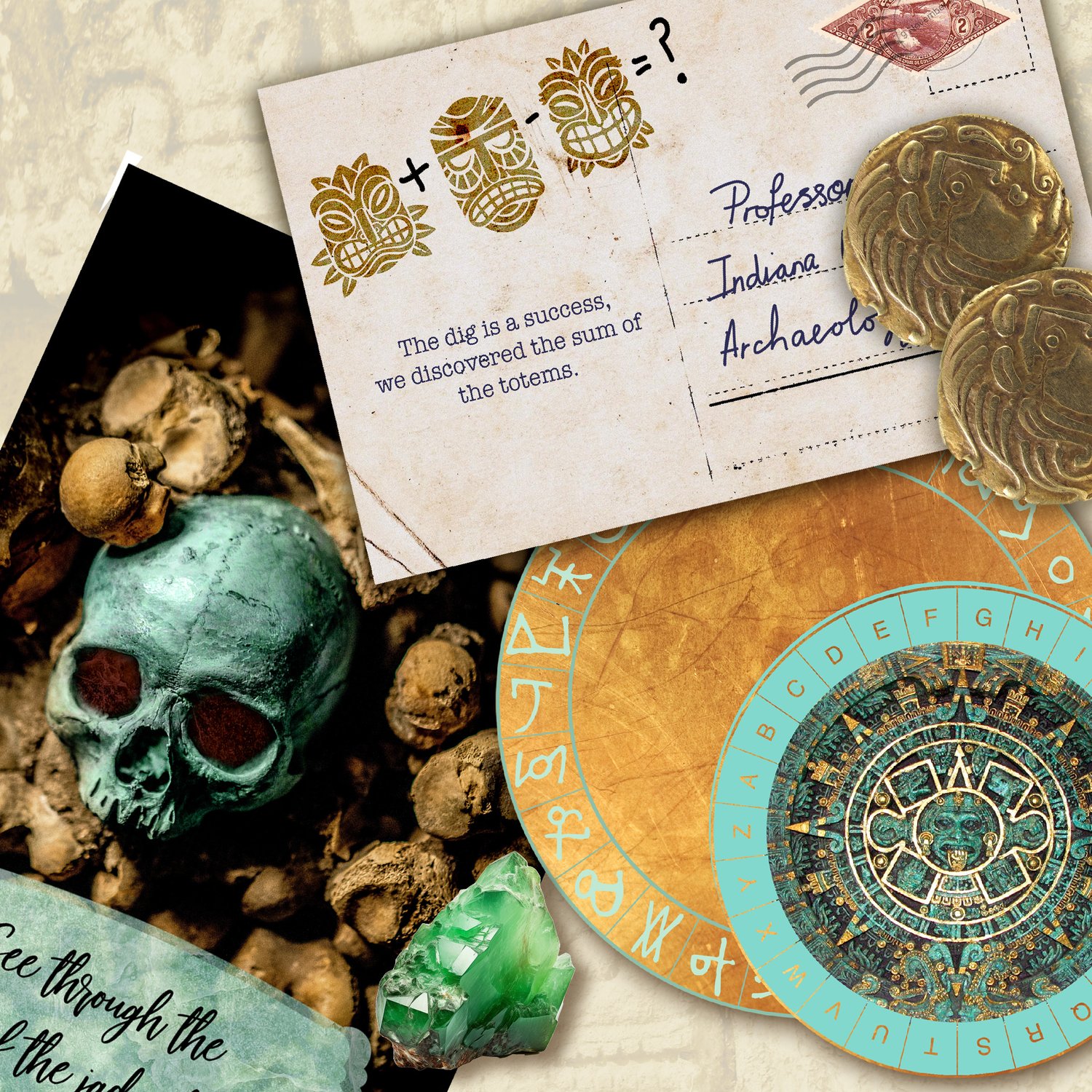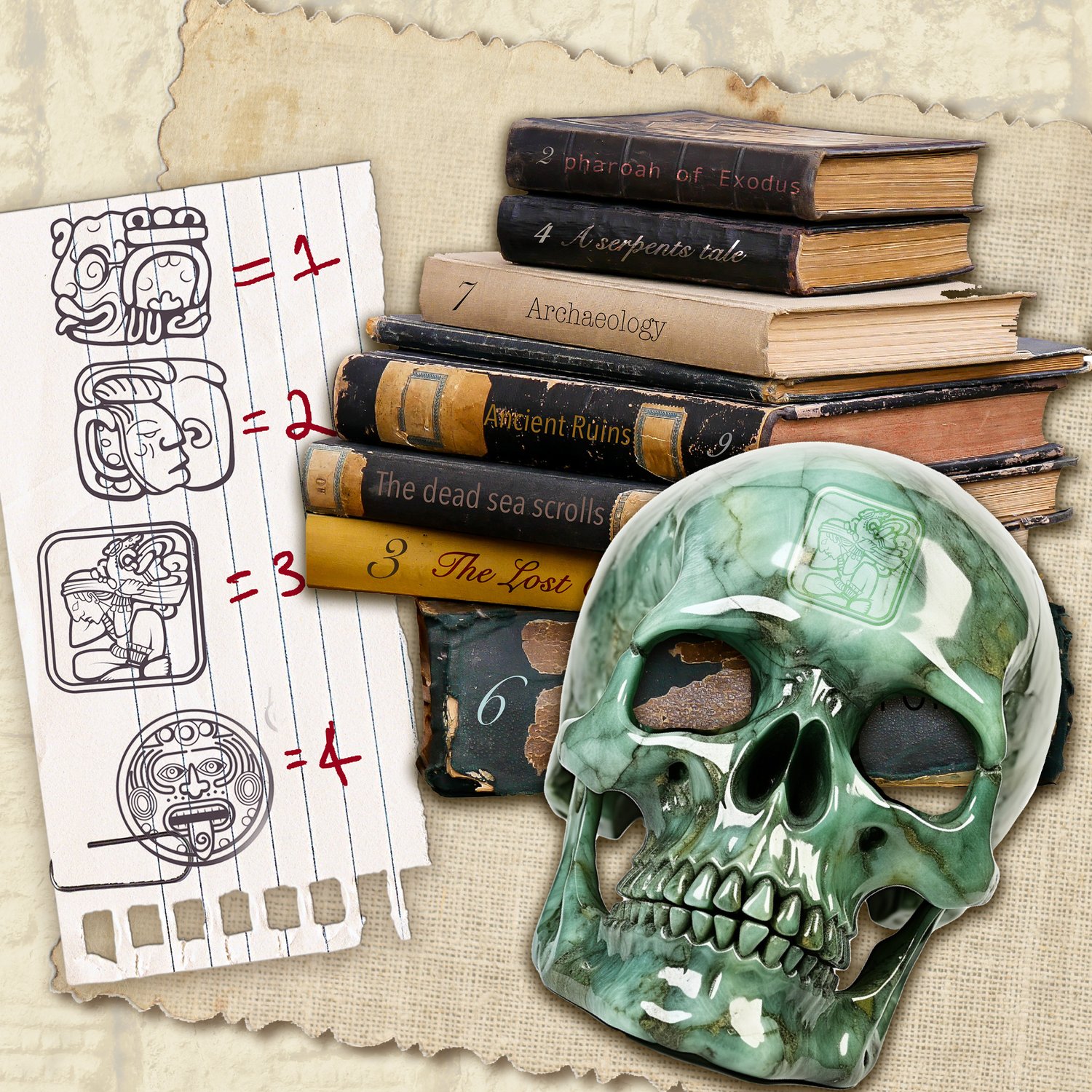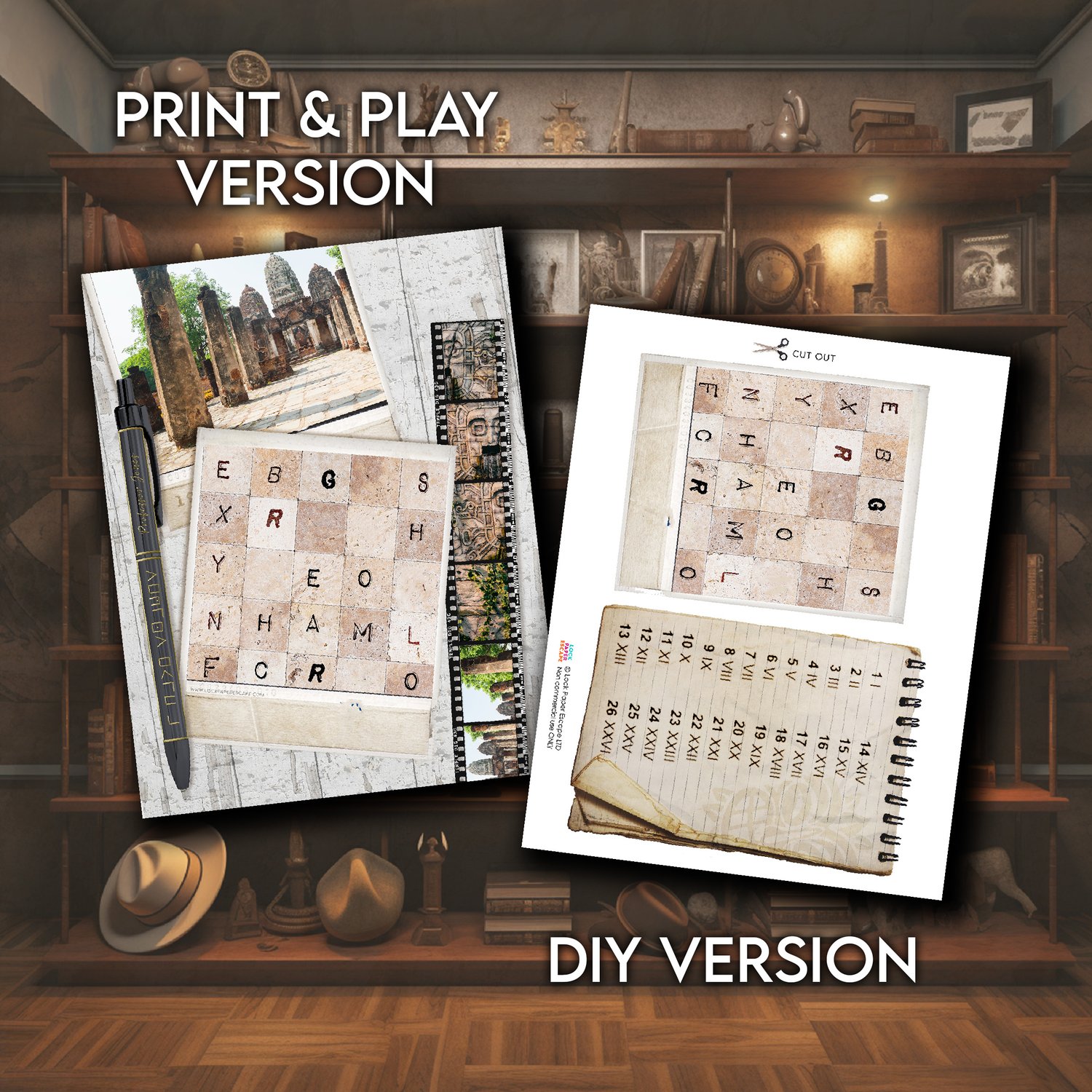 Tomb Raider Escape Room
Join Professor Jones from Indiana University on an epic adventure to uncover the lost city of gold! He's already on his way but needs your help to decode the clues and locate the city. Get ready to solve seven mind-bending puzzles and embark on an unforgettable journey.
This printable escape room game is perfect for fans of a certain archaeologist and those seeking a fun family challenge. The gameplay lasts approximately 60 minutes, making it an ideal activity for up to 6 players aged 12 and above. Some puzzles are straightforward, while others will test your puzzle solving prowess.
If you have a large group, consider dividing into teams to see who can solve the puzzles the fastest. With the guidance of a host, this game can even be enjoyed by younger players..
Are you up for the challenge? Uncover the secrets of the lost city and prove your puzzle-solving skills.
You Will Need
A colour printer or printing service. Scissors and a QR code scanner.
How It Works
After checkout, you will receive an email with your order ready to download as soon as the payment has cleared.
What you get with purchase:
1. Print and Play Game - Just download print and play. Play anywhere!
2. DIY Game - same game, but use this kit to create a real escape room experience at home.
3. Game Guide
4. Printable Lock Kit - Use alongside the DIY game kit to add extra puzzles and challenges.
5. Posters
All files are 8.5″x 11″. These files are yours to keep and print as many times as you like. Colours may vary depending on your printer and paper.
Copyright: Files cannot be shared with friends or used for resale/commercial purposes. All artwork is copyrighted by law and for personal use only. The copyright remains with Lock Paper Escape Ltd.
Delivery & Returns: Your files will be available to download once payment is confirmed. I don't accept returns, exchanges, or cancellations. Please contact me if you have any problems with your order, and we'll make it right.