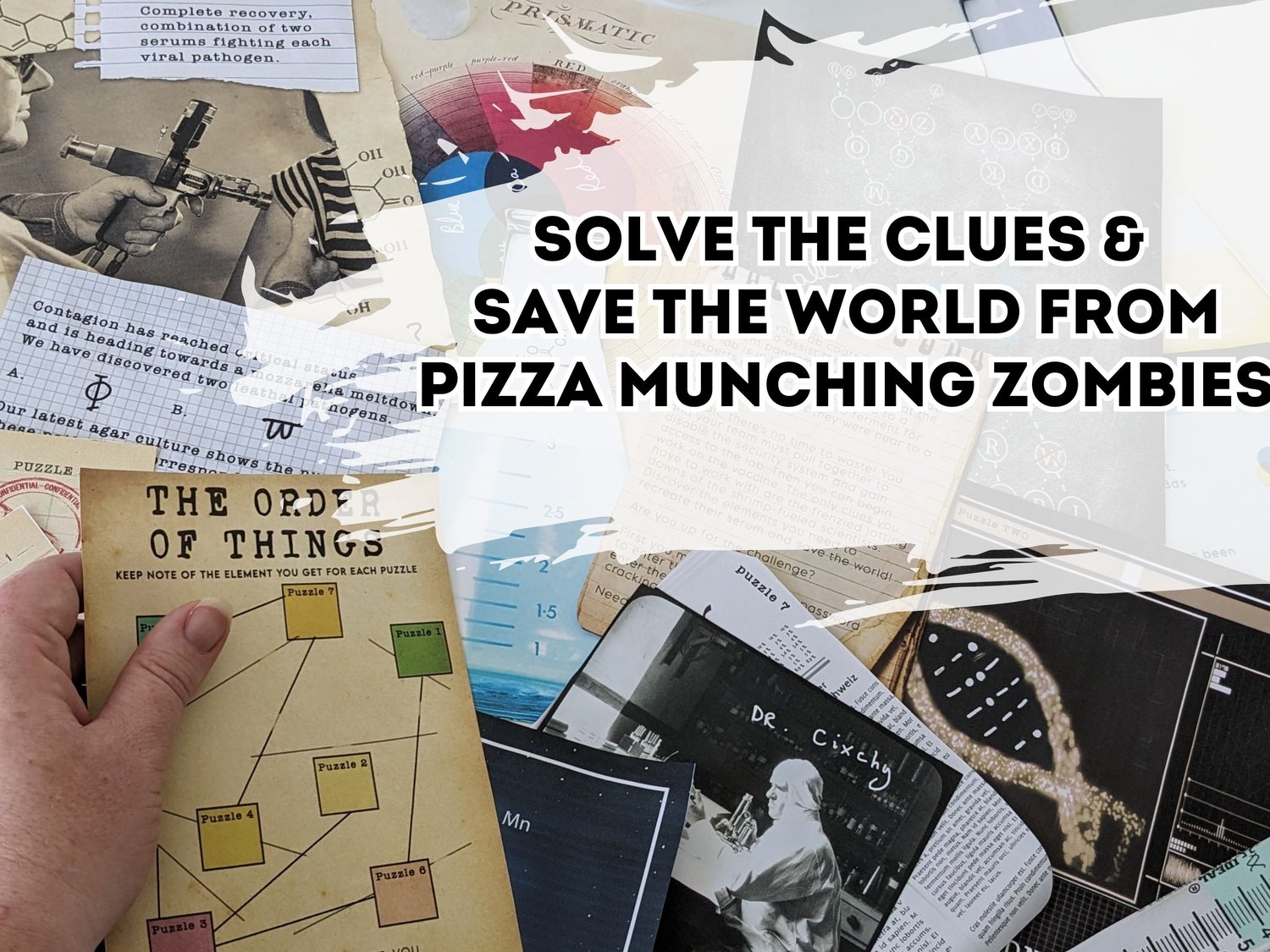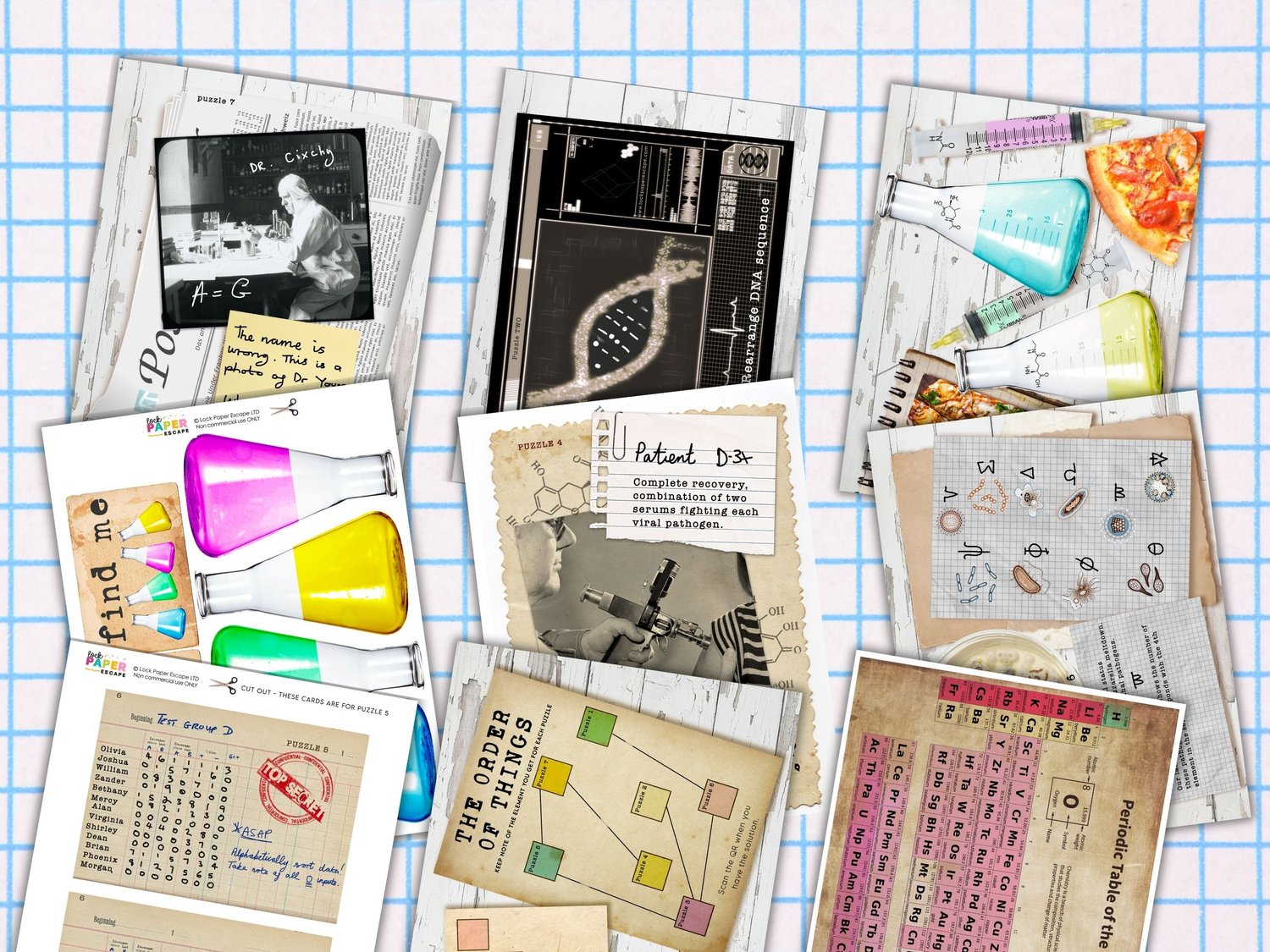 LockDown at the Lab
Get ready for an adventure with our DIY Escape Room Game at home! Embark on a mission to save the world from a horde of pizza-munching zombies. It's up to you to rescue our beloved pizzerias and save our meat feasts! Can you save humanity? Put your thinking caps on, and let's dive into some puzzling fun!
This family-friendly kit is perfect for players aged 12 and above. Younger players can join in but will probably need some assistance. 
GAME STORY
You have been asked to join a leading group of scientists to save the world, but they have succumbed to a rather dodgy seafood pizza! They have only left behind some crazy ramblings and half-finished experiments. First, you need to gain access to the laboratory, and then you will be the worlds only hope to save humanity. Good luck!
🌟 What I love about the Escape Room Game 🌟
✔️ Done For You – Your printable pack contains a game guide for setting up and hosting an epic escape.
✔️ The game is ready to print out and play. A great rainy day activity or epic birthday bash. 
✔️ Plus I include options to add your own locks into the game to make it a real escape experience.
✔️Super Easy – Download Print Play, DONE! Your kit is so user-friendly and super affordable.
►►►📂 FILES INCLUDED 📂 ◄◄◄
- Print and Play Game Material 
- DIY Game Material
- Guide with tips for setting up and solutions.
- Bonus', including posters and a printable lock kit
►►►✂️ YOU WILL NEED ✂️ ◄◄◄
A colour printer or printing service.🖨️
Paper
Scissors
QR Code scanner (FREE)