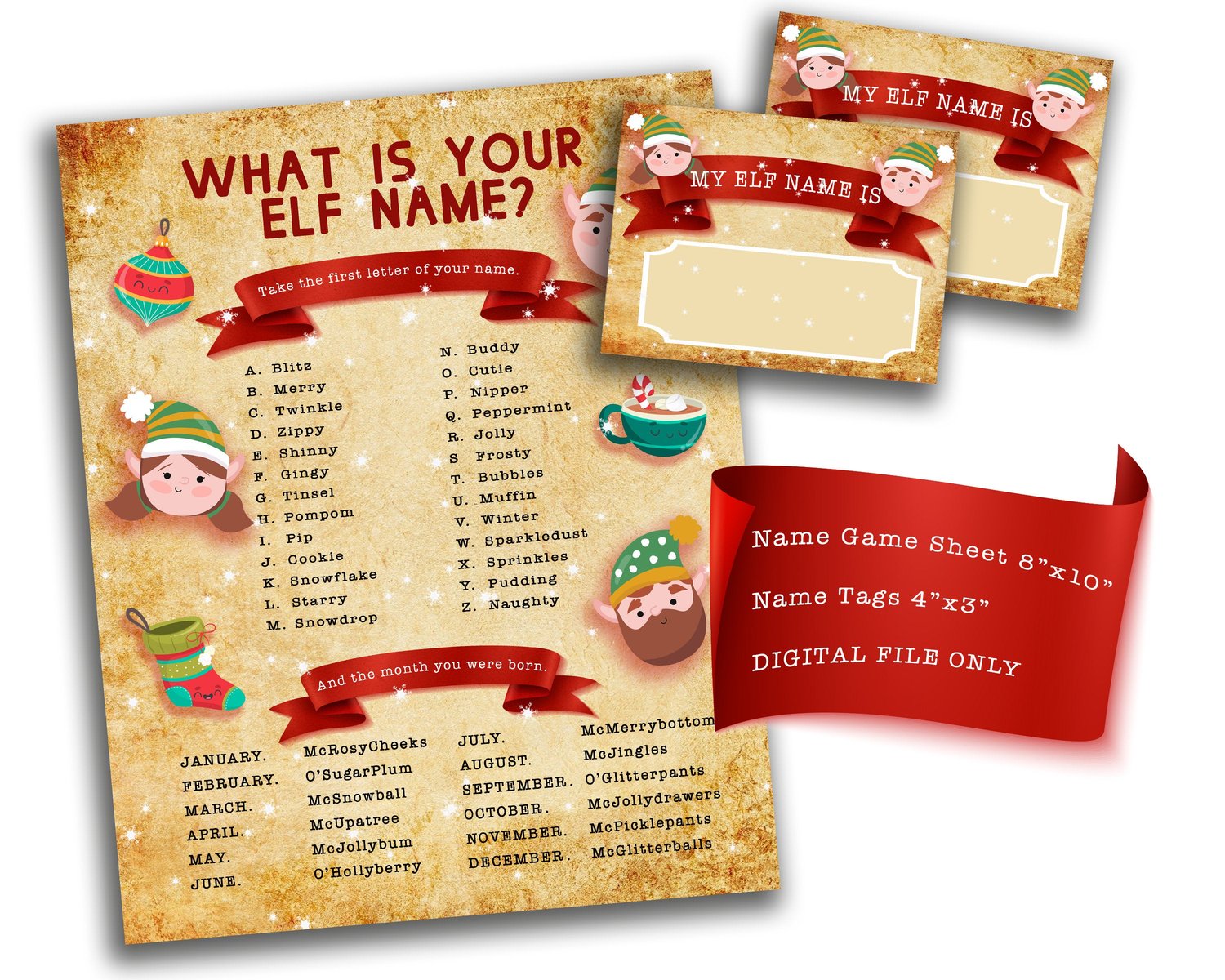 What's your Elf Name?
Who wouldn't want to know their Elf name?
A simple fun activity to start your Christmas party. You can download and print the 8x10 poster and 8.5x11 tag sheet at home on your home printer. Pop the poster in a frame and set up with glittery pens and stickers for your little elf guests to fill in their name tags. You can print and cut out the name sheets onto sticker paper or print on cardstock and attach with a little double-sided tape to the back.
----* I N C L U D E D - F I L E S *----
1. 8" x 10" name game poster ( PRINTABLE FILE )
2. 8"5 x 11" sheet of 6 matching name tags. ( PRINTABLE FILE )
---* Y O U - W I L L - N E E D *----
A colour printer or printing service. Scissors
----* H O W - I T - W O R K S *----
After checkout, you will receive an email with your order ready to download as soon as the payment has cleared. Download your files, print, play, and have fun!