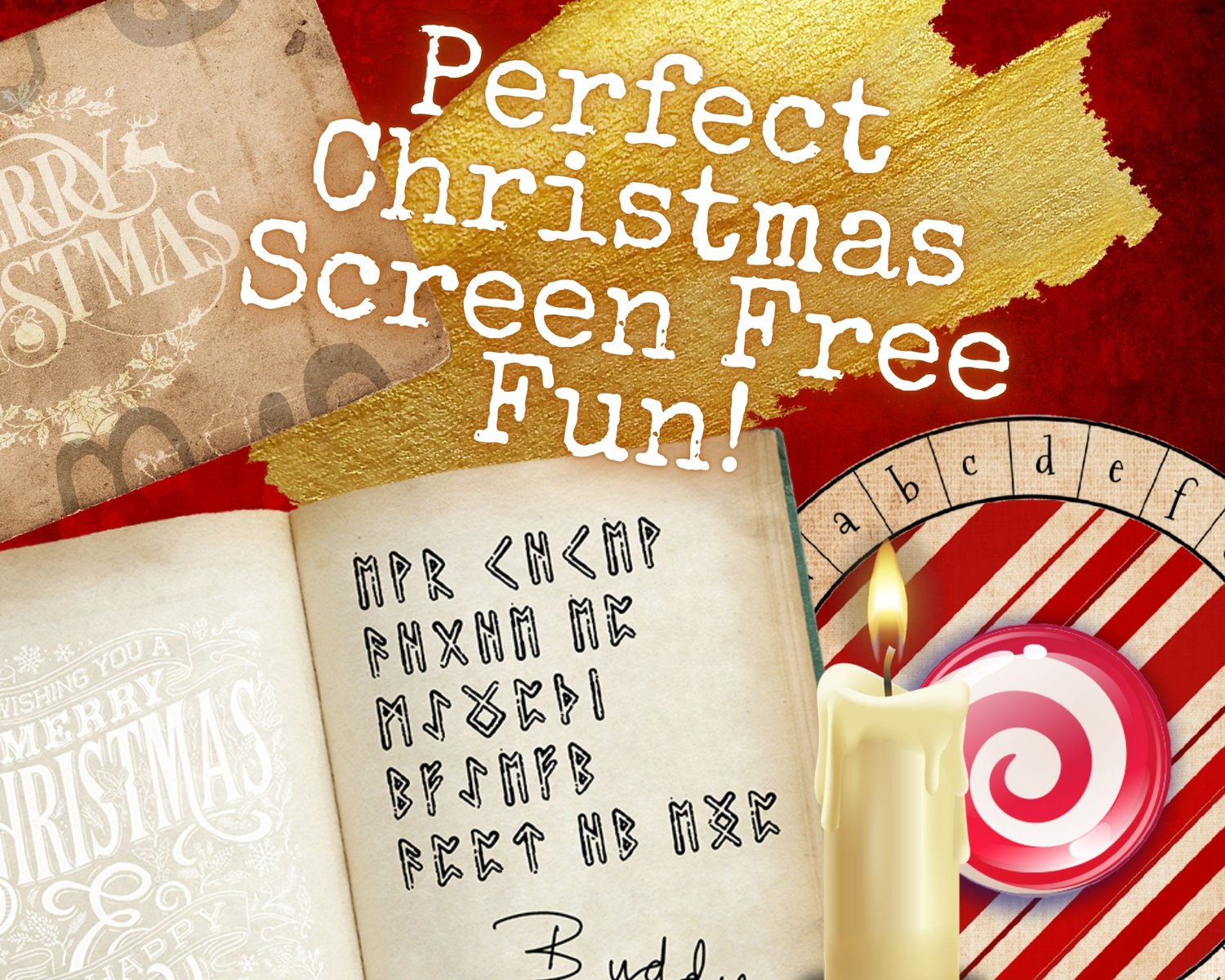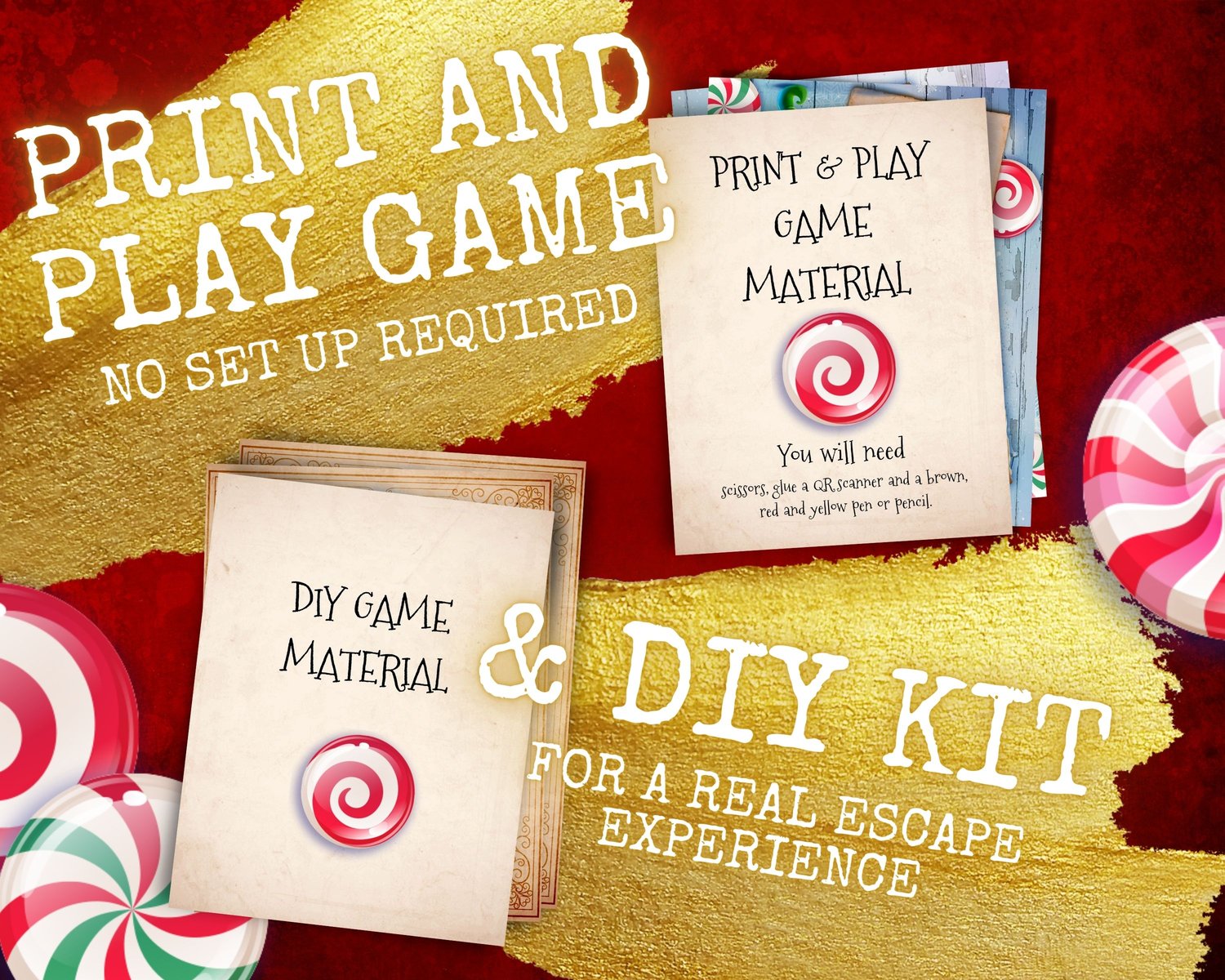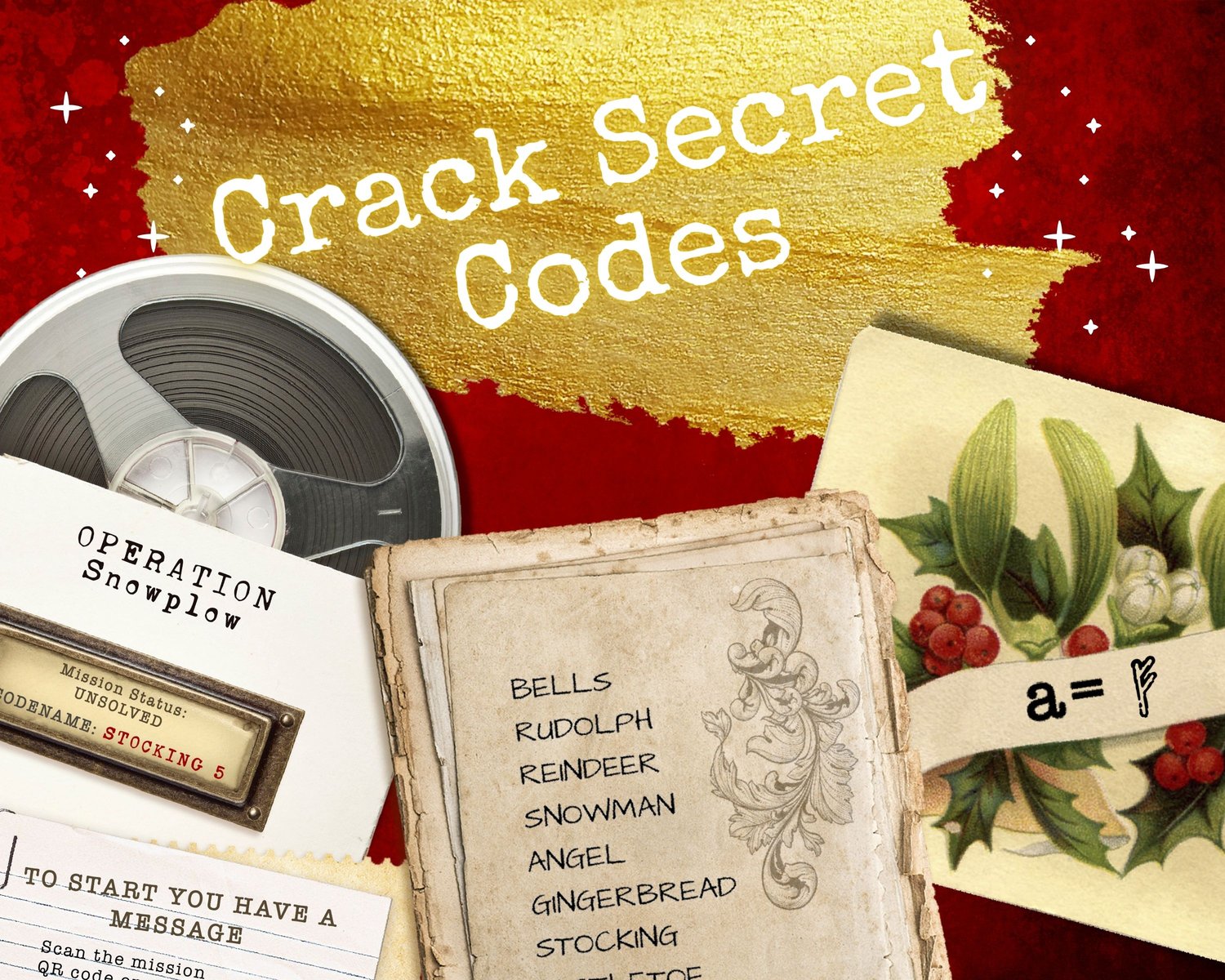 Christmas Escape Game, Mission Snowplow.
Santa and his elves have been poisoned. A Rogue elf has been up to no good, trying to sabotage Christmas! Santa awoke to find he has been locked in his office and everyone else is in a deep sleep. You have been tasked to solve seven riddles and clues to find the combination to the lock on the door holding Santa captive. A DIY printable escape room adventure kit, for players aged 8 and above (younger players may require help).
A Christmas escape room adventure, for the whole family. A mixture of easy and more challenging tasks. Will you solve all the puzzles in time and save Christmas? The game is for ages 8 - 99+++. There are some easy and some more tricky puzzles to solve but fun for everyone.
★ SAVE 20% INSTANTLY★ Sign up to receive exclusive updates & releases here:https://bit.ly/2Y02Z3z
🎄 What I love about the Operation Snowplow Escape Room Game 🎄
✔️ There are two versions of the game in this kit, a ready to go "DOWNLOAD, PRINT & PLAY" game. NO set-up required and no spoilers. Plus an expanded DIY kit, The kit will allow you to set up an escape room experience, at home in an office or anywhere you want to play.
✔️ Fun New Idea –Great for a Christmas party activity or rainy day fun. Plus, everything is Christmas-themed for the ultimate festive vibe.
✔️Includes a printable lock kit with additional puzzles to make setting up locks into your game a breeze.
✔️Super Easy – Download Print Play, DONE! Your kit is so user-friendly and super affordable.
✔️ The gameplay is approximately 45 - 60 mins
►►►📂 FILES INCLUDED 📂 ◄◄◄
- Print and Play Game Material 13 pgs
- Printable DIY kit, same game but created so you can create an epic escape.
- Bragging Posters
- Lock Kit ideas
- Guide with tips for setting up and solutions.
- Checking system where players can get hints on how to solve the puzzles (online).
►►►✂️ YOU WILL NEED ✂️ ◄◄◄
A colour printer or printing service.🖨️
Paper, scissors and glue.
QR Code scanner (FREE)