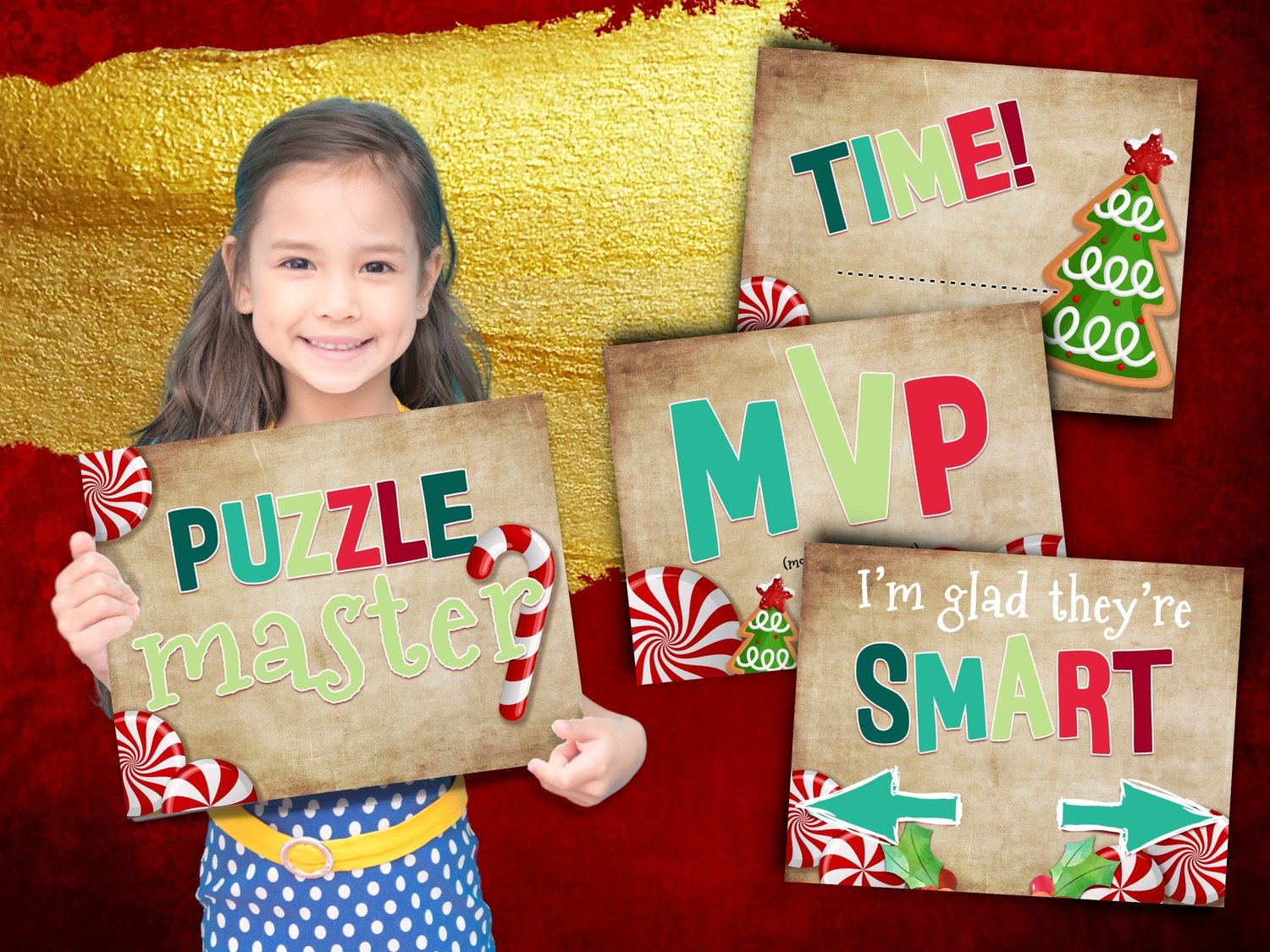 Christmas Escape Hunt
Check out my holiday escape room party game for kids and families! Are you looking for a unique way to celebrate Christmas? My Christmas escape room kit is perfect for children, young and young at heart! With, secret codes, cyphers and plenty of puzzles. All the hard has been done for you.
The kit comes as a ready-to-print product, so you don't need to spend any time coming up with the clues! Just print everything, hide the clues then enjoy watching the players search for their Christmas treasure! You do not need to add locks for this game, but I give you lots of hints and tips on how to include them if you want to create an epic adventure.
The recommended age for the hunt is 6+ years old. Younger kids can also play along, but they might need a little help from older kids because the game does require reading skills.
🌟 What I love about the Christmas Escape Room Puzzle Hunt 🌟
✔️A great way to hide presents on Christmas morning or as an activity to do Christmas eve, leading to a Christmas eve box.
✔️ Done For You – Your printable pack contains a game guide for setting up and hosting an epic escape room game.
✔️ Fun new activity to add to your Christmas tradition.
✔️Super Easy – Download Print Play, DONE! Your kit is so user-friendly and super affordable.
What you get with purchase:
- 16 different clues, including cyphers, secret codes, puzzles and more.
- Completion Certificate
- Game Guide
- BONUS printable lock- kit if you wish to add locks
- BONUS Winner Posters
PLUS links to editable files so you can create your own clues and tasks
🏠 CLUE LOCATIONS 🏠
SINK or DISHWASHER BATHROOM
BOOK TRASH
FRIDGE HAIRBRUSH/COMB
BEDROOM REMOTE CONTROL
SHOE CLOCK
SOFA TABLE
SPOON COAT
LOCATION OF YOUR CHOICE
All files are 8.5″x 11″. These files are yours to keep and print as many times as you like. Colours may vary depending on your printer and paper.
Copyright: Files cannot be shared with friends or used for resale/commercial purposes. All artwork is copyrighted by law and for personal use only. The copyright remains with Lock Paper Escape Ltd.
Delivery & Returns: Your files will be available to download once payment is confirmed. I don't accept returns, exchanges, or cancellations. Please contact me if you have any problems with your order, and we'll make it right.