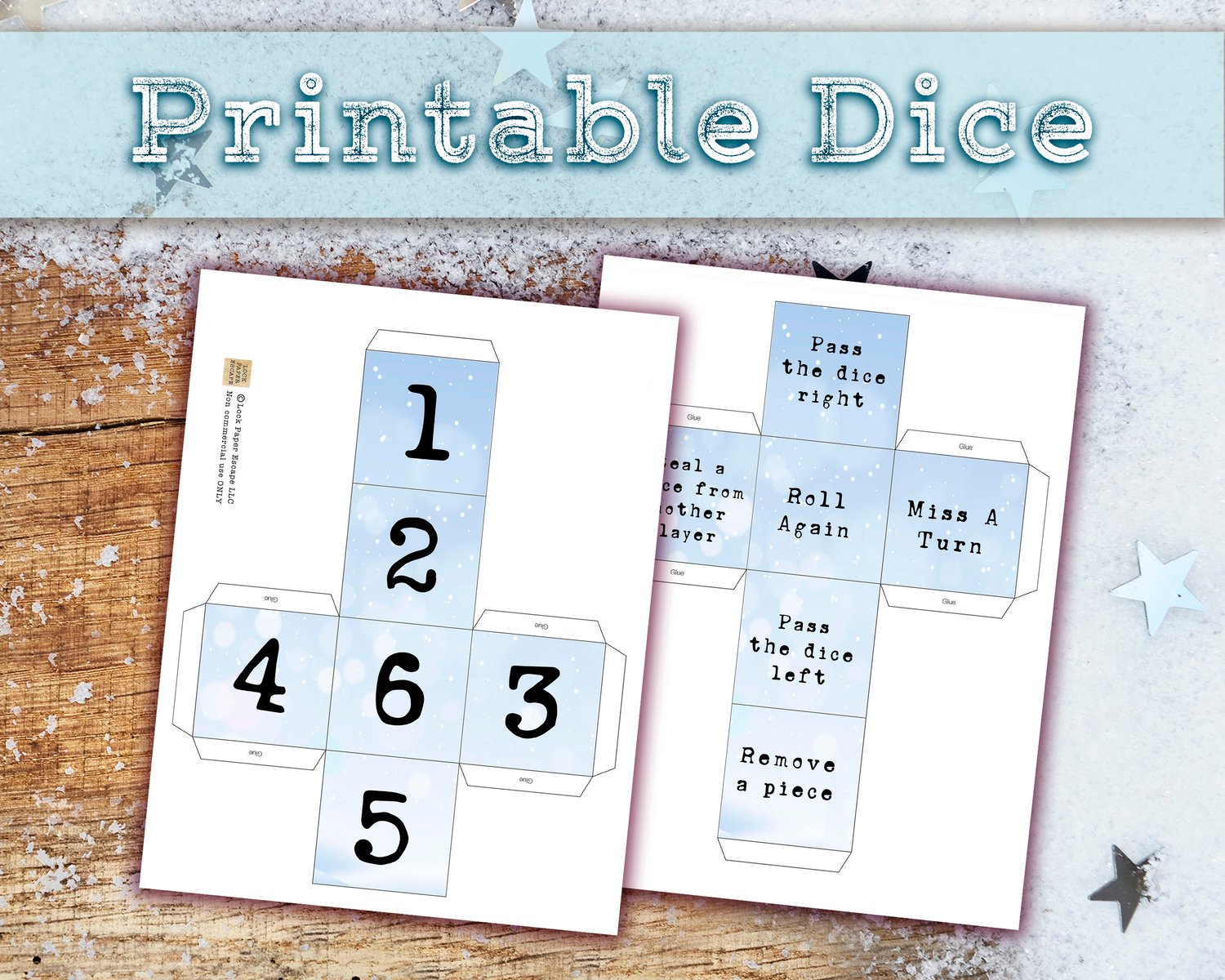 Roll A Snowman Game
Are you looking for a fun game to keep the children entertained while you are busy preparing the Festive feast? My "Roll a Snowman' game is fun for everyone, especially if you play with my wild card dice, which adds a twist to the game, steal pieces from another player, miss a turn or have an extra roll of the dice.
----* HOW TO PLAY *----
Give each player a copy of the snowman body with the dice instructions down the side.
Roll the dice and complete your snowman. For example, roll a one and pick a nose to place on your snowman. You may also roll the second dice to make the game more fun, following the instructions on the second dice, for example stealing another players snowman piece or rolling again. Playing with two dice is optional.
Keep rolling until you have all six numbers and your snowman is complete. If a player rolls a number where they have already won the piece of the snowman they do not pick up another piece, the next player rolls. Play continues until someone completes their snowman.
All files are digital, nothing will be shipped. Because of the nature of digital files, no refunds are available.