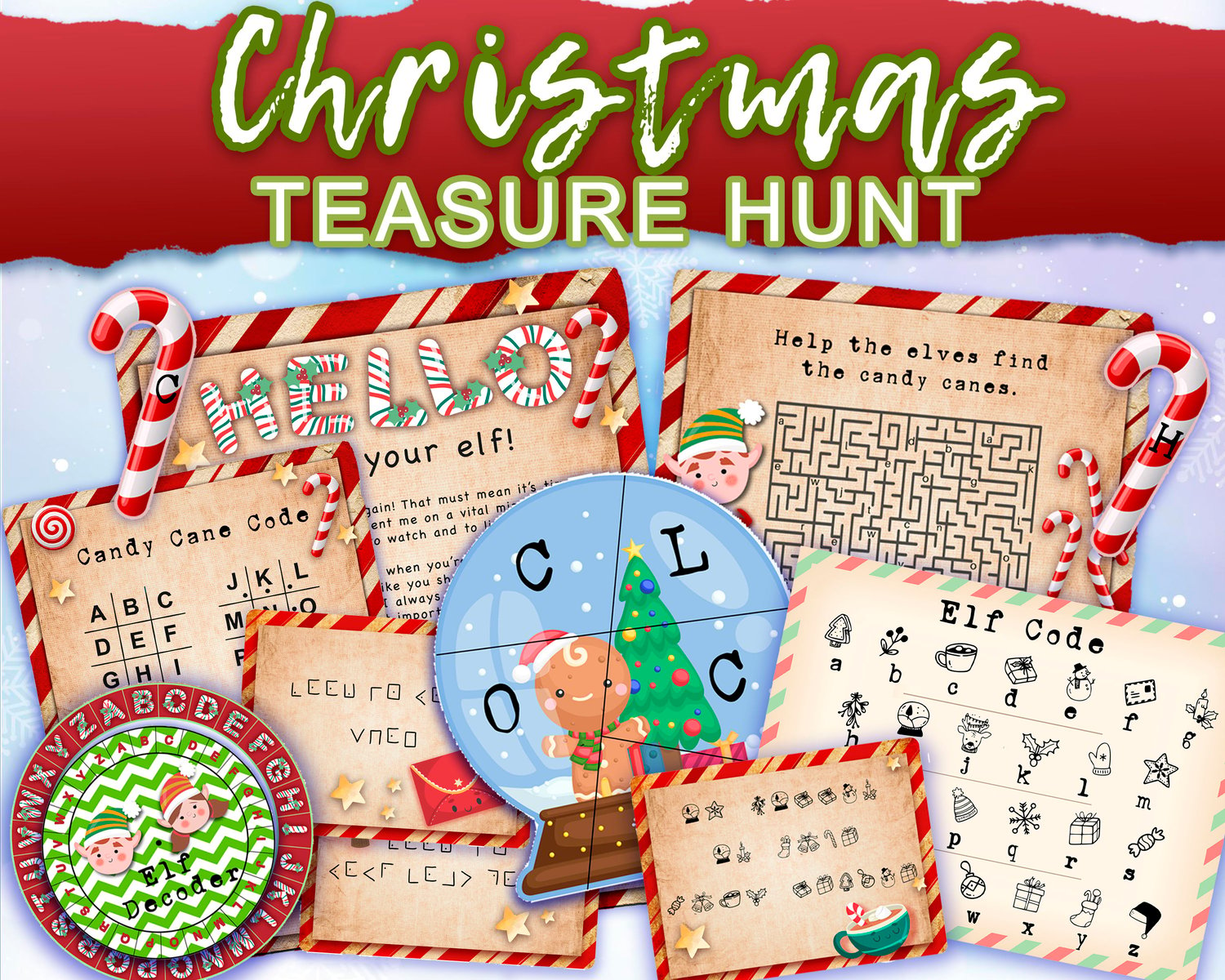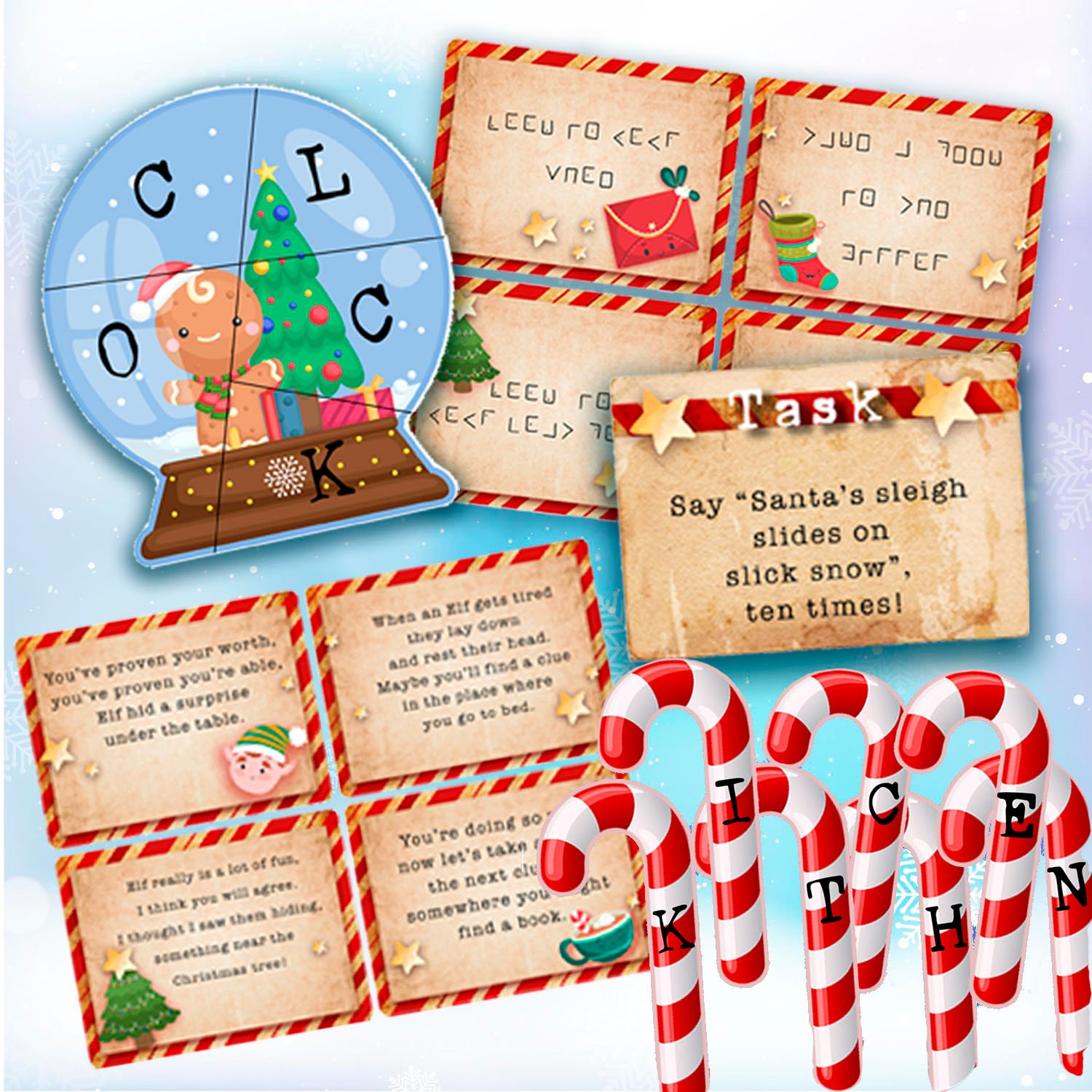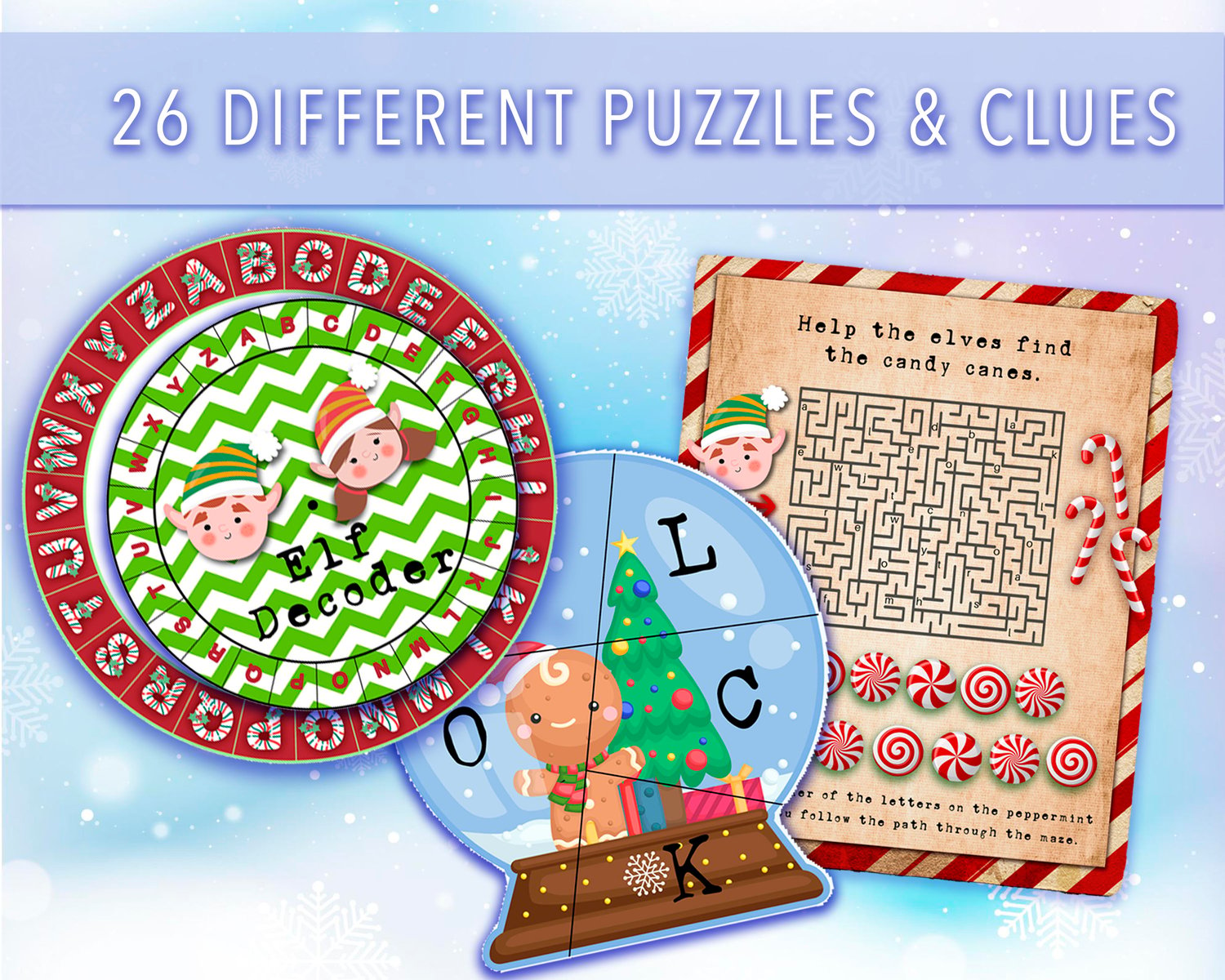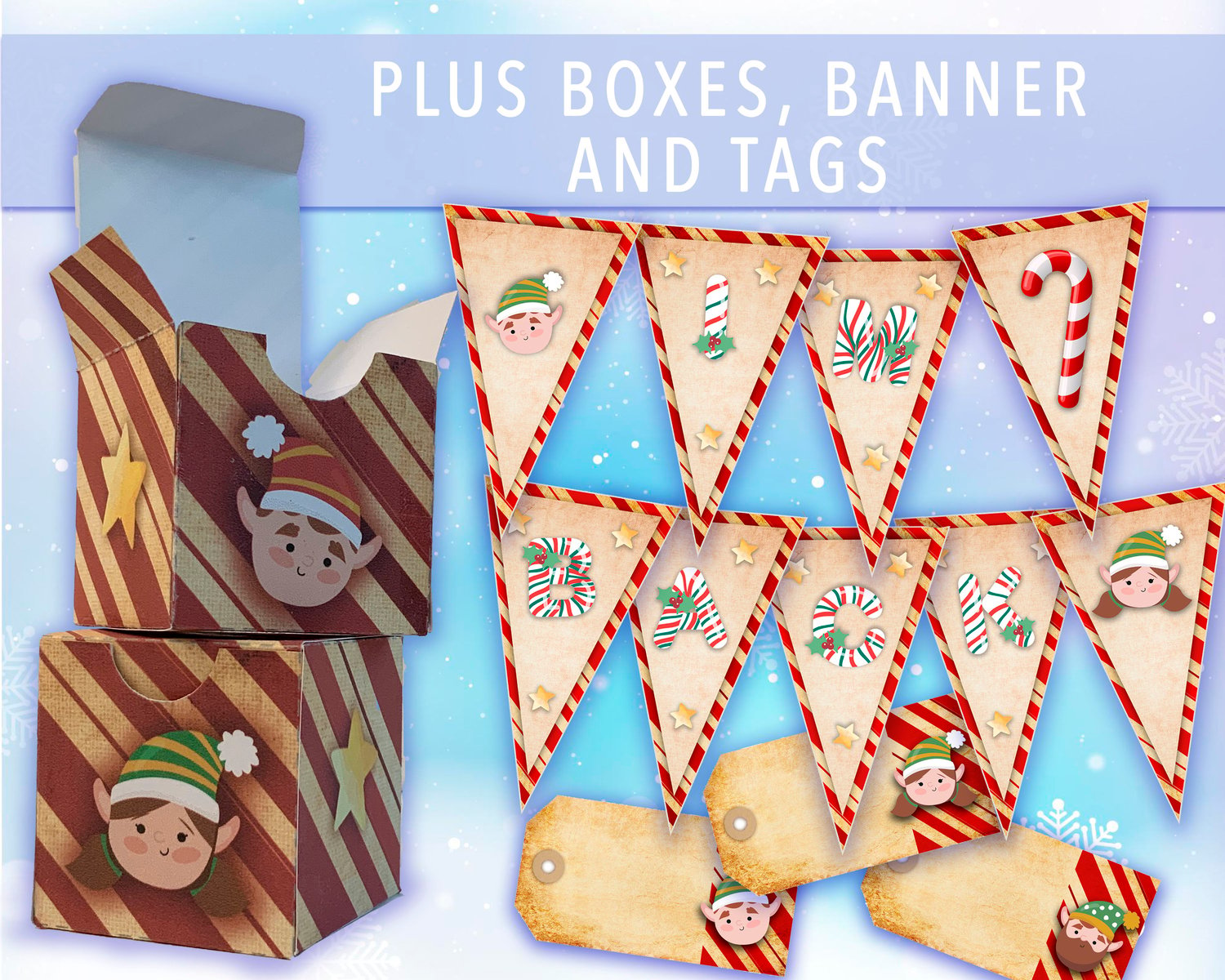 Christmas Treasure Hunt
Get ready for a Christmas adventure like no other! Our Christmas Treasure Hunt is packed with riddles, clues, codes, puzzles, and tasks that will keep the kids entertained and excited all season long. 
Forget about spending hours coming up with clues, simply print everything out, hide the clues, and add a special treat each day. Then sit back and enjoy as the kids have a blast completing their quest for Christmas treasure!
You have two options for setting up the hunt: either make it one big adventure or have a new clue every day as an advent activity. Whichever you choose, it's guaranteed to be a memorable experience for all.
Our recommended age for the hunt is 7+ years old, but younger kids can also join in on the fun with a little help from an older player. Reading skills may be needed, but that just adds to the excitement and challenge of the game. 
What do you get with your purchase:
* The kit comes with 26 ready-made clue locations,
13 rhyming clues,
10 secret message clues
A clock puzzle
A candy cane hunt
A maze,
Plus a 24-piece jigsaw puzzle to add a special message to your children. Each day includes a piece of the puzzle until the end of 24 days, they have all the puzzle pieces and can reveal their secret message.
Plus
A welcome and goodbye message from your elf.
A "IM BACK" banner.
Two elf boxes, perfect for filling with advent treats each day.
Fun task cards.
PLUS editable files to your own secret elf codes.
Clue Locations: 
UNDER TABLE
BEDROOM
NEAR A CHRISTMAS TREE
BOOK
CHRISTMAS STOCKING
HAIRBRUSH
FRIDGE
TV
BATHROOM
BOWL
LIGHT
TRASH
SHOE
MIRROR
COAT POCKET
FREEZER
KITCHEN
SOMETHING BLUE (anything blue will do, a toy, jumper or even a Christmas ornament)
HOOVER/VACUUM CLEANER
CLOCK
KITCHEN SINK
FRONT DOOR
PICTURE OR PHOTOGRAPH OF PLAYER
FORK
SOCK DRAWER
REMOTE CONTROL
You Will Need:
A colour printer, and scissors. Some string or ribbon for the banner. A spilt pin or thumbtack for the cypher wheel. Plus something for the players to find each day. This could be a small candy, activities or gifts vouchers.
How It Works
After checkout, you will receive an email with your order ready to download as soon as the payment has cleared.
Copyright: Files cannot be shared with friends or used for resale/commercial purposes. All artwork is copyrighted by law and for personal use only. The copyright remains with Lock Paper Escape Ltd.
Delivery & Returns: Your files will be available to download once payment is confirmed. I don't accept returns, exchanges, or cancellations. Please contact me if you have any problems with your order, and we'll make it right.