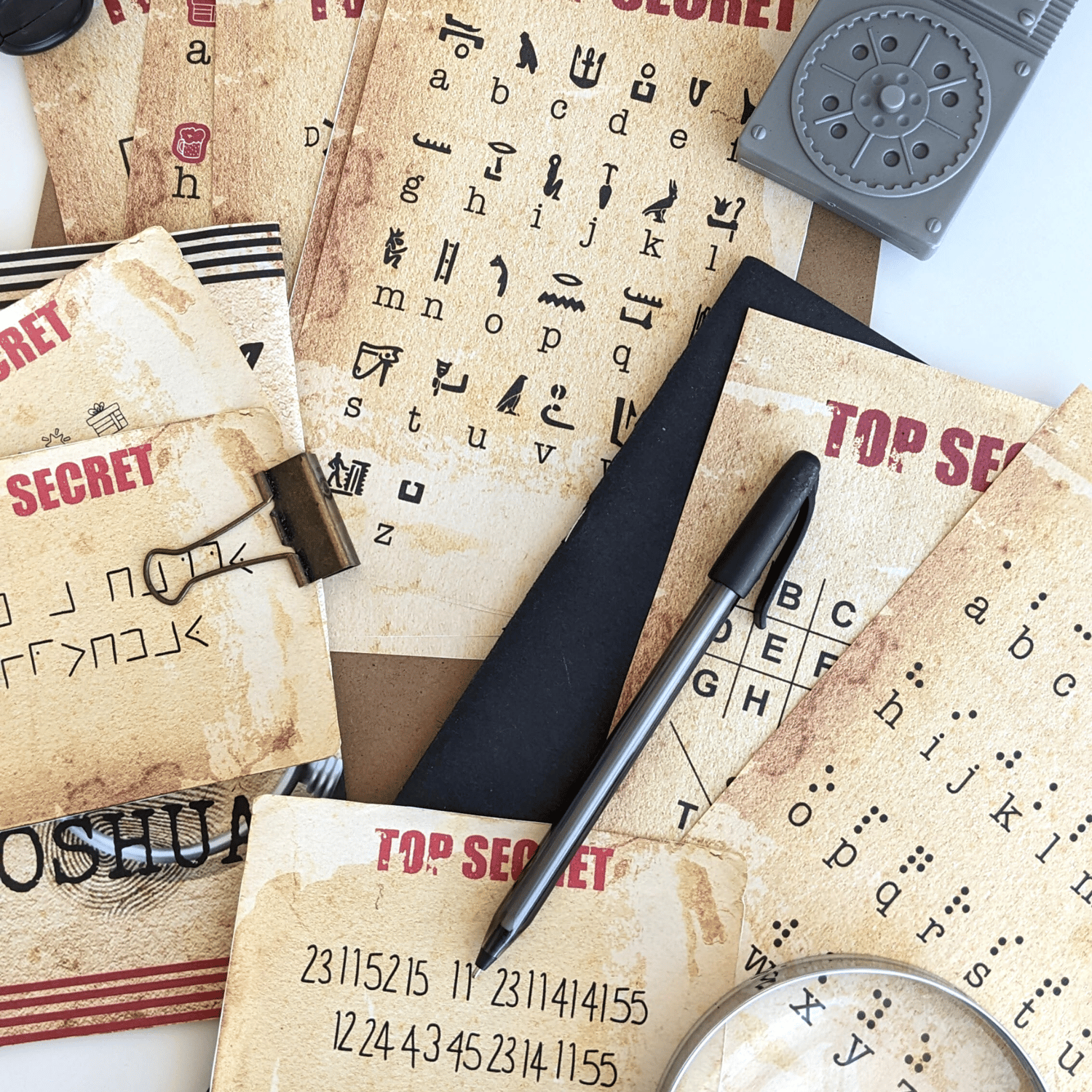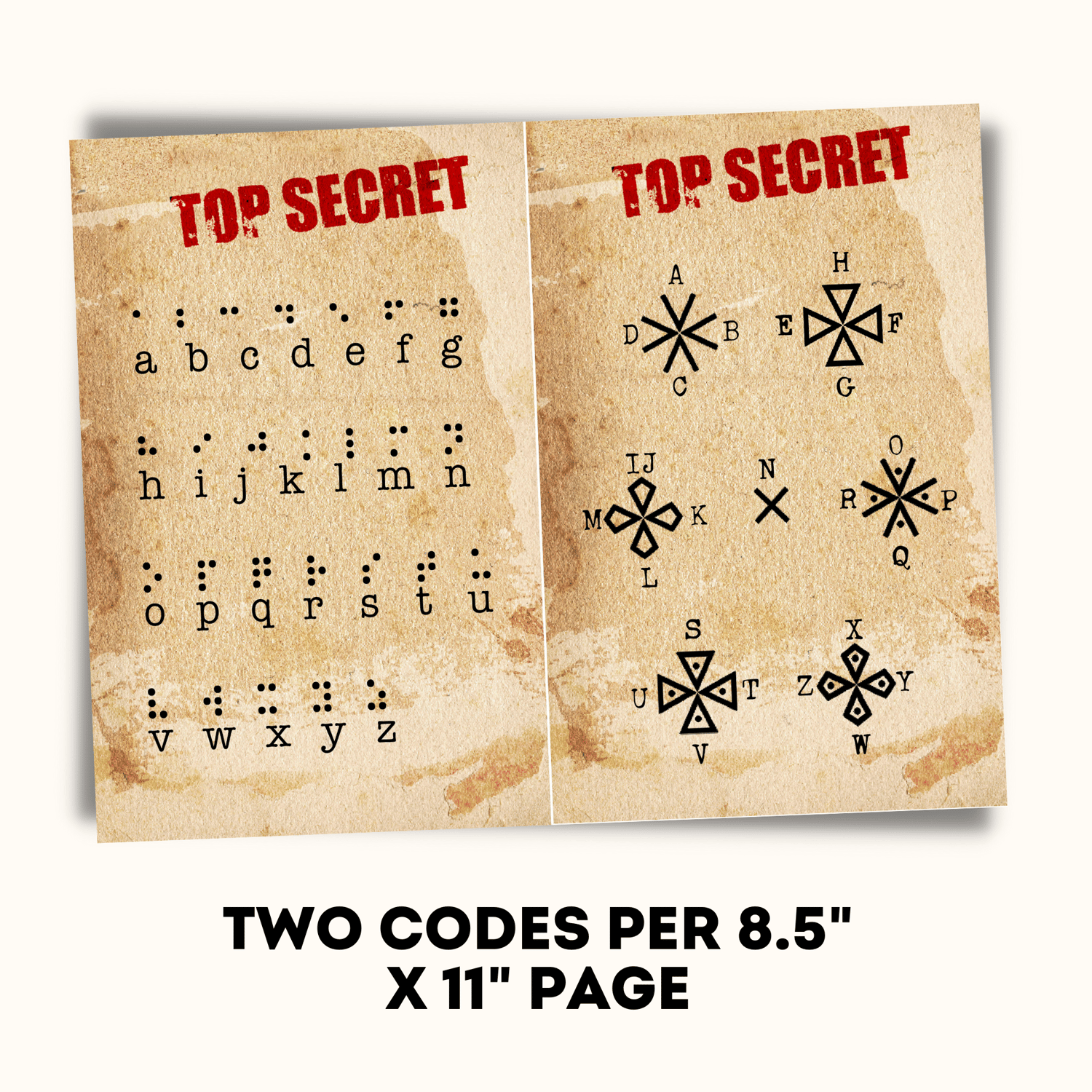 Spy Party Secret Message Kit
Introducing our exclusive Spy Kit! Don't worry, this message won't self-destruct, but it's packed with adventure and secrecy. Calling all future spies, this "spy-tastic" set features nine secret ciphers and codes for keeping your missions top secret. Whether you're hosting a spy party, sending a secret birthday message, or just looking to add a twist to your notes, this kit is perfect for you.
Get ready to create a thrilling spy treasure hunt, where your little spies can decode messages and embark on exciting missions. The best part? You can edit your secret messages on your phone with our templates. Simply download and print when you're ready to unleash the spy within you.
Don't miss out on this incredible opportunity to elevate your spy game. Get your Spy Kit today and start uncovering secrets in style!
🌟 What I love about the Spy kit 🌟
✔️Great for a birthday activity.
✔️ Quick and easy to download and print.
✔️ Great for a birthday gift hunt or as a surprise reveal.
📂 INCLUDED SECRET CODES AND CIPHERS 📂
Each sheet is 8.5 x 11. There are two codes per sheet.
1. Pigpen code.
2. Polybius square code.
3. Birthday symbol code.
5. Reverse alphabet code.
6. Mose Code
6. Templar Cipher
7. Hieroglyphics
8. Braille
9. Incan
10. Ancient
9. Cipher wheel (Full page- with the option to personalise the text on the small wheel).
There are 4 blank top secret cards per 8.5 x 11 page. Choose the code or cipher you want to use to create your secret messages and get creating.
✂️ YOU WILL NEED ✂️
A colour printer or printing service. 🖨️
Bright white paper or cardstock.
A paper faster (split pin or brad)