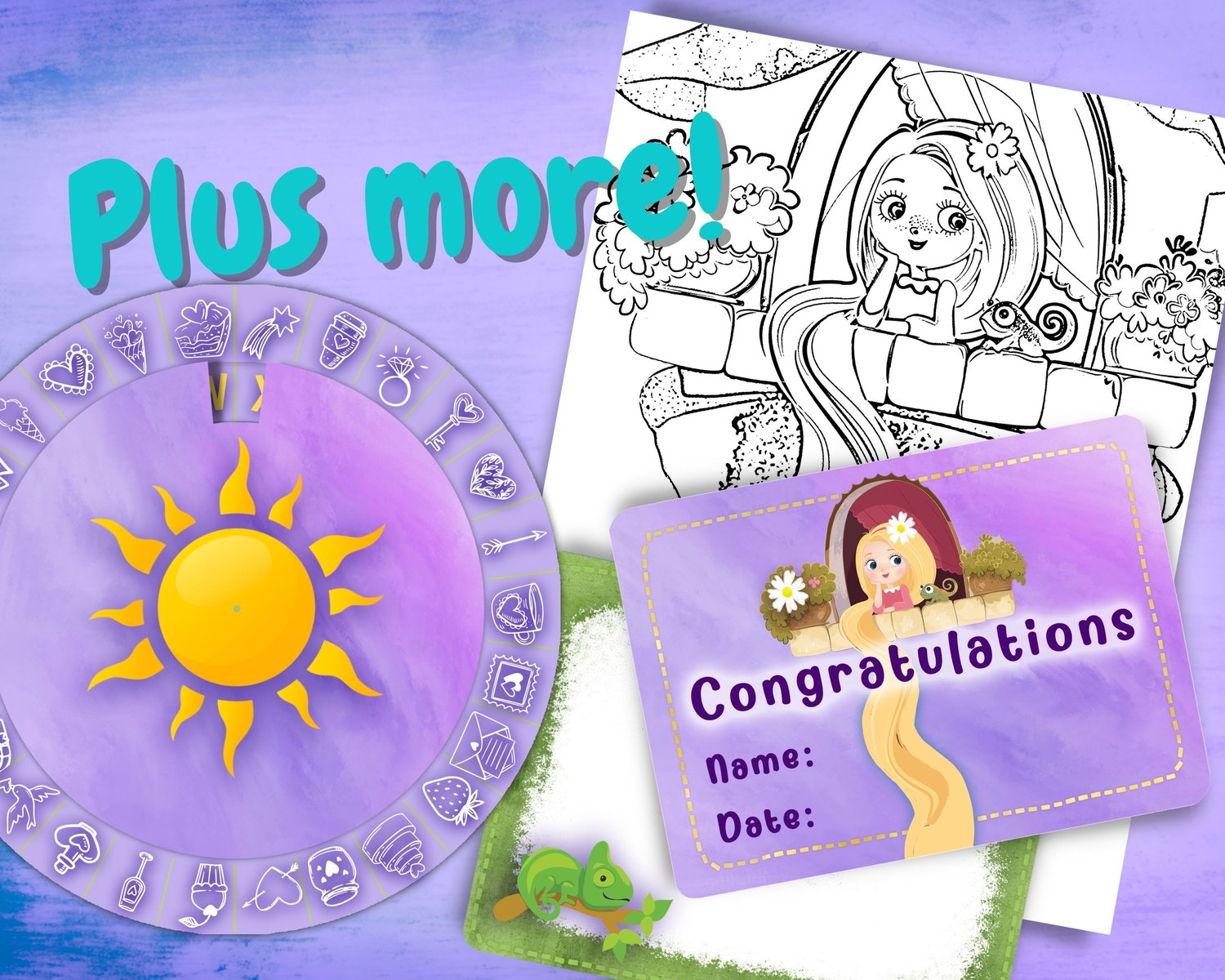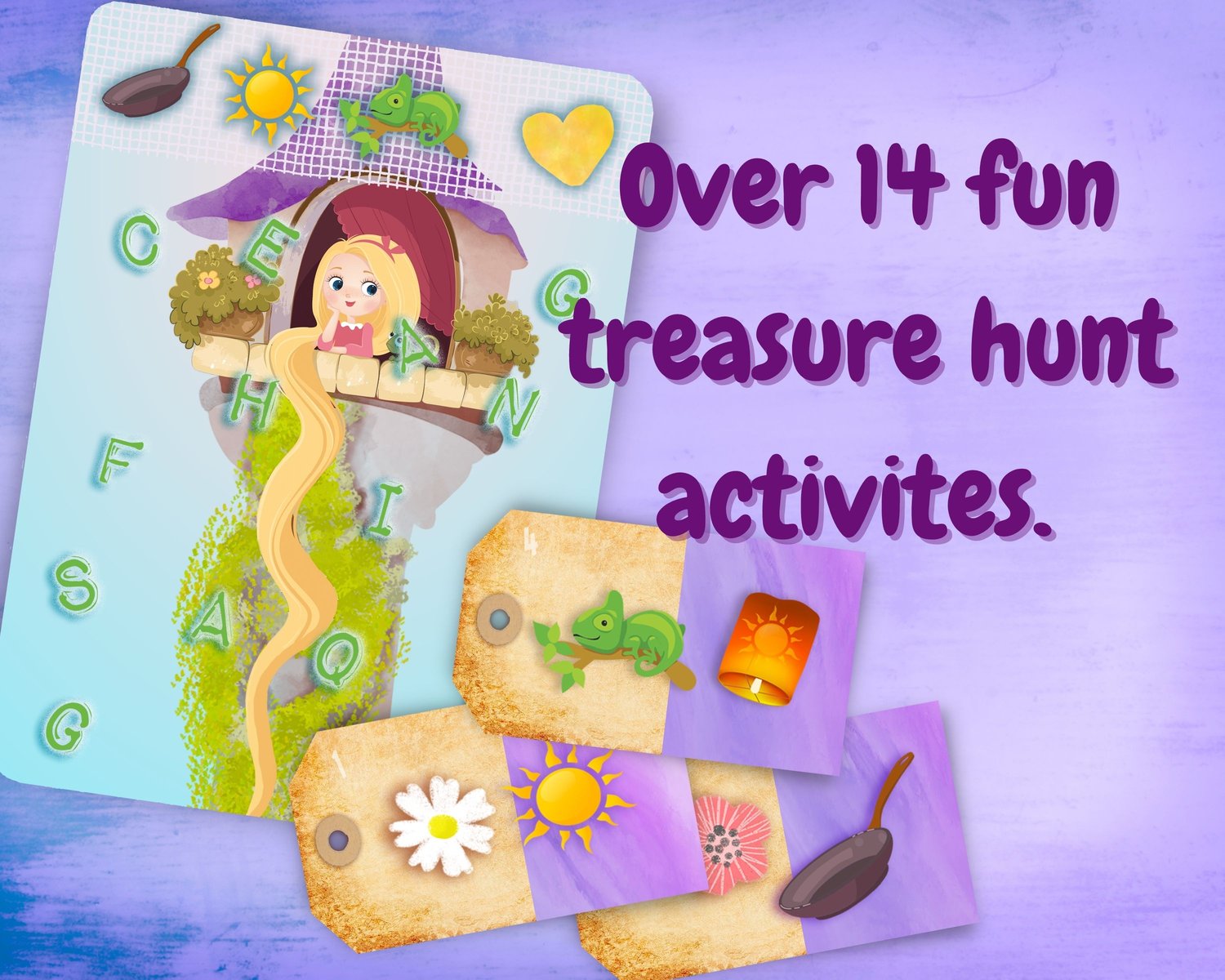 Princess Rapunzel Treasure Hunt
A Rapunzel birthday wouldn't be the same without a fabulous treasure hunt game to celebrate! Our fun party activity is super simple to set up as we have done all the hard work for you! Crammed full of puzzles, secret codes, and fun tasks it is a great boredom buster. All you need to do is add the treasure for the end of the hunt and watch the children do the rest.
There are 13 ready-made clues, plus blank clue cards and customisable puzzles that lead to any location of your choice. The kit is ready to download print and play.
The hunt is for children aged 7 to 105, who doesn't love a treasure hunt! Younger children can most definitely join in the fun but will need help with reading the tasks.
INCLUDED FILES
The game will be available as a PDF 8.5"x11" and it will include the following.
- 13 ready-made clues, puzzles and tasks.
- A guide
- Blank clue cards for your own clues you can edit using an online template
- Themed envelope,
- Certificate and colouring page.
CLUE LOCATIONS
COAT
SINK
UNDER A PILLOW
MIRROR
TOWEL
DOOR
CHAIR
FRIDGE
SHOE
FLOWER POT
TABLE
CLOCK
MAILBOX
Plus free-choice clues where you can choose the location of your choice.