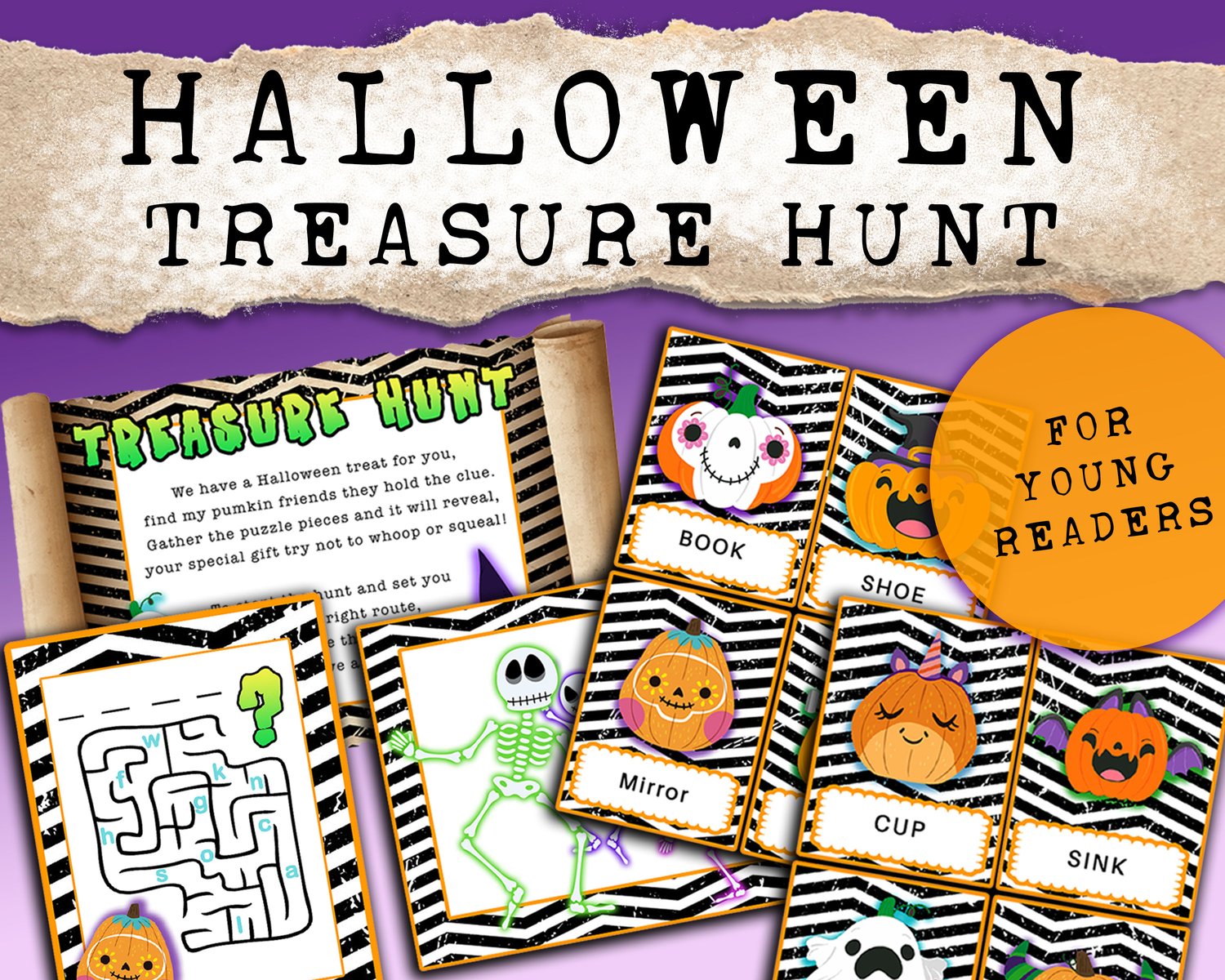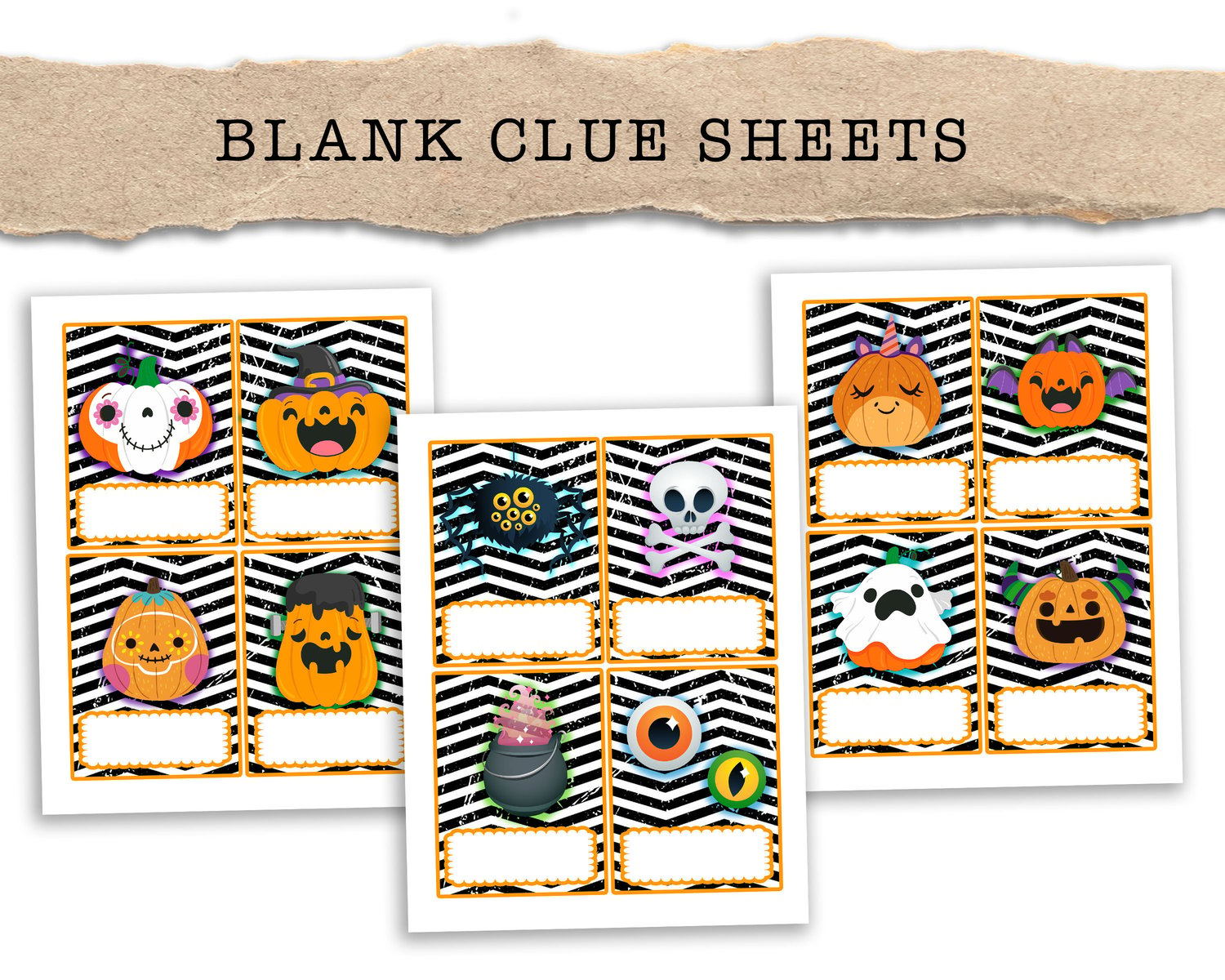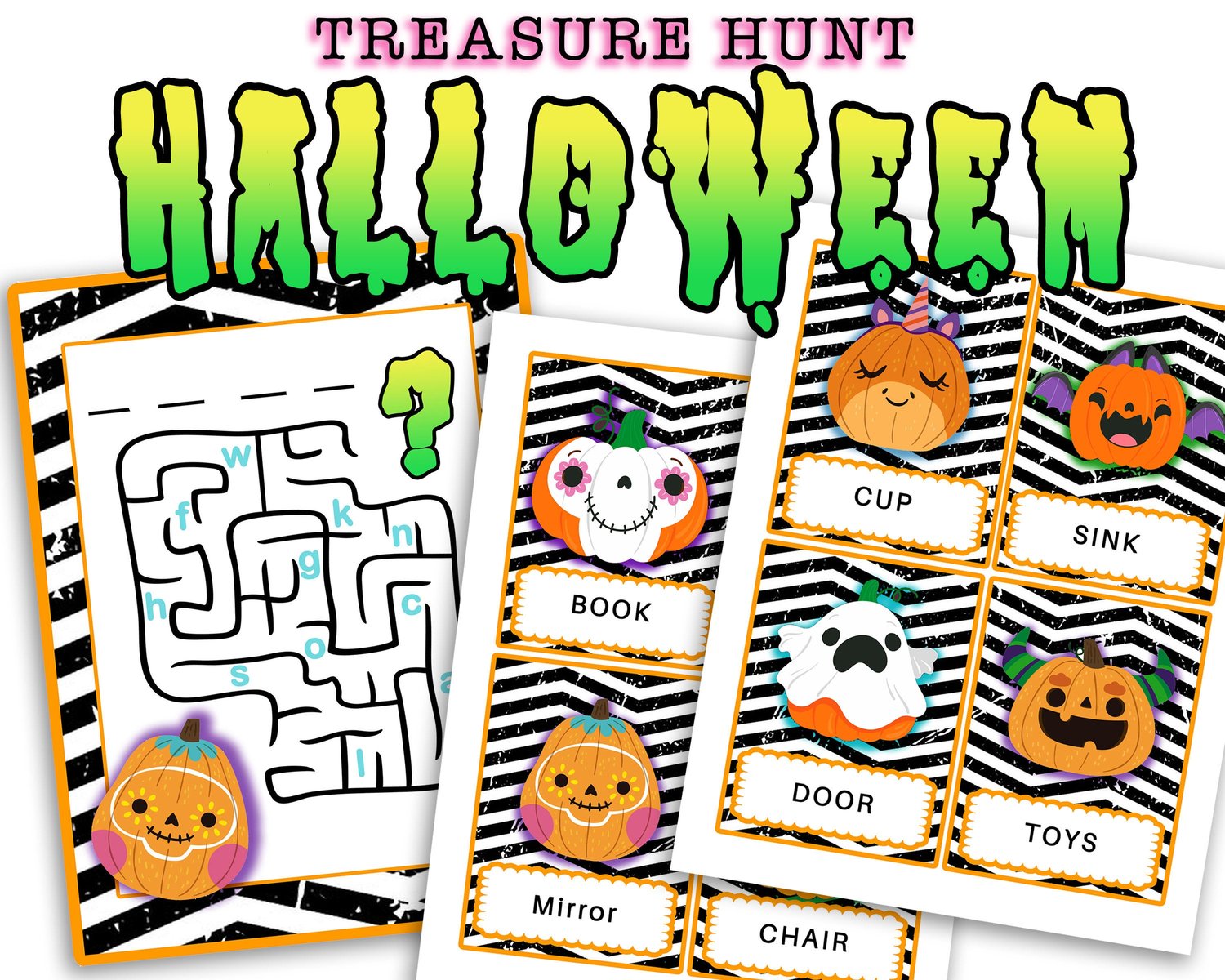 Easy Halloween Treasure Hunt
Halloween treasure hunt for young players. Simple single-word clue locations for younger treasure seekers. There are 12 clue cards with fun characters, and a jigsaw puzzle clue to assemble where you add the final location of the treasure. A simple maze and skeleton to build.
What I love about this easy Halloween treasure hunt…
✔️Early readers can read the clues and have a fun treasure hunt!
✔️ Done For You – Your printable pack contains a guide, and a link to create your own clues, which altogether takes the guesswork right out of the equation. Play as many or as few of the clue cards as you wish.
✔️ Fun New Idea – My Halloween treasure hunt Kit come with clues ready to print out and play. A new take on the traditional rhyming treasure hunt. Plus, everything is Halloween-themed for the ultimate spooktacular vibe. No chance of boredom!
✔️Customizable – There are blank templates allowing you to really make the treasure hunt your own. This allows greater flexibility with adding those special locations you want to send your players. Plus, the customization is so simple to do. Just edit online, download and print!
✔️Super Easy – Download Print Play, DONE! Your kit is so user-friendly and super affordable.
►►►📂 FILES INCLUDED 📂 ◄◄◄
✔️ Introduction scroll with 1st clue.
✔️ Diploma to hand out at the end of the treasure hunt.
✔️ 12 clue cards and blank templates so you create your own clues.
✔️ Skeleton puzzle.
✔️ Jigsaw to add the final location.
🏠CLUE LOCATIONS 🏠
Book
Shoe
Mirror
Chair
Cup
Sink
Door
Toys
Bed
Lamp
Table
Mailbox
Sock
Coat
There is no particular order to the clue locations and you can omit some clue cards if you do not wish to use them.