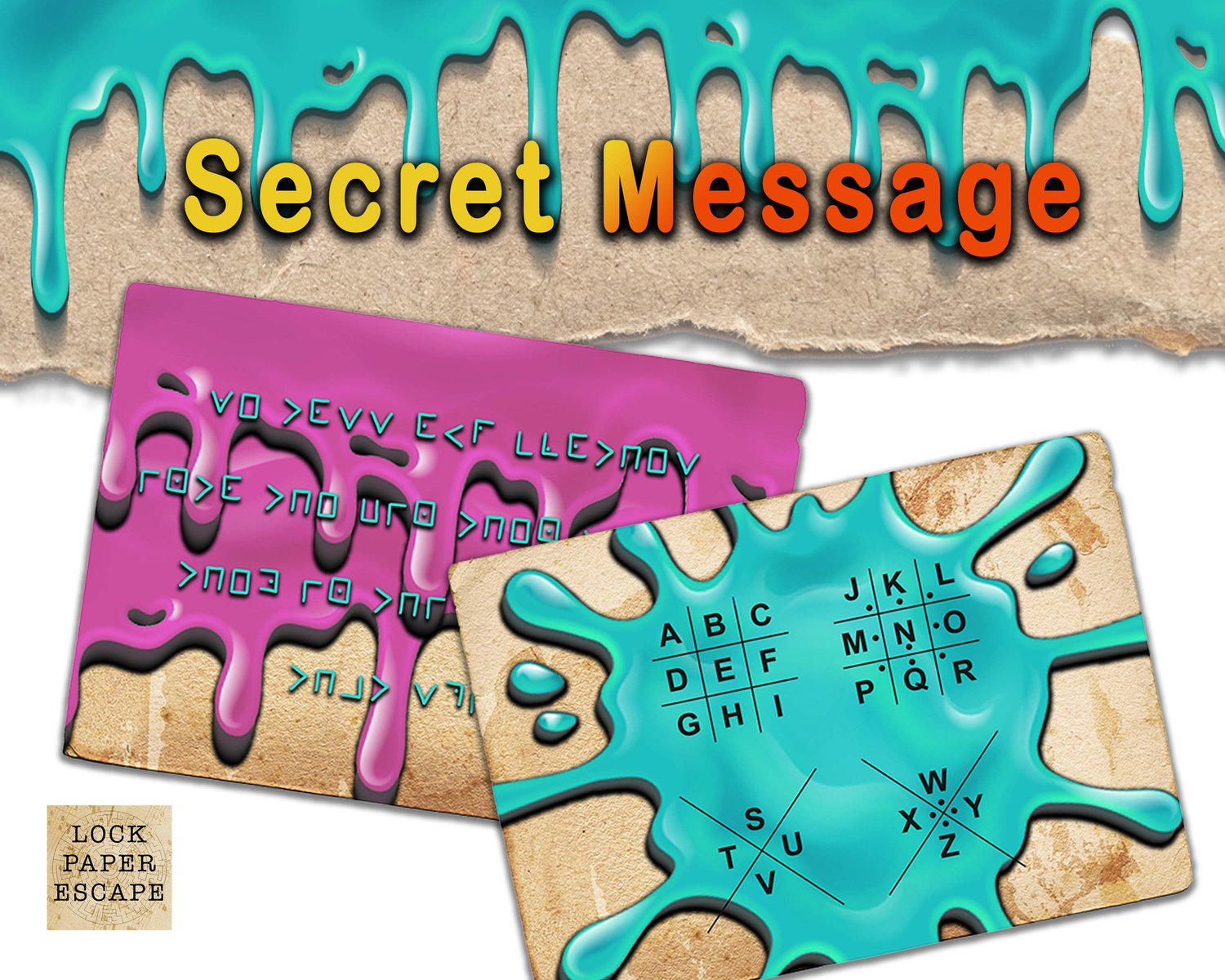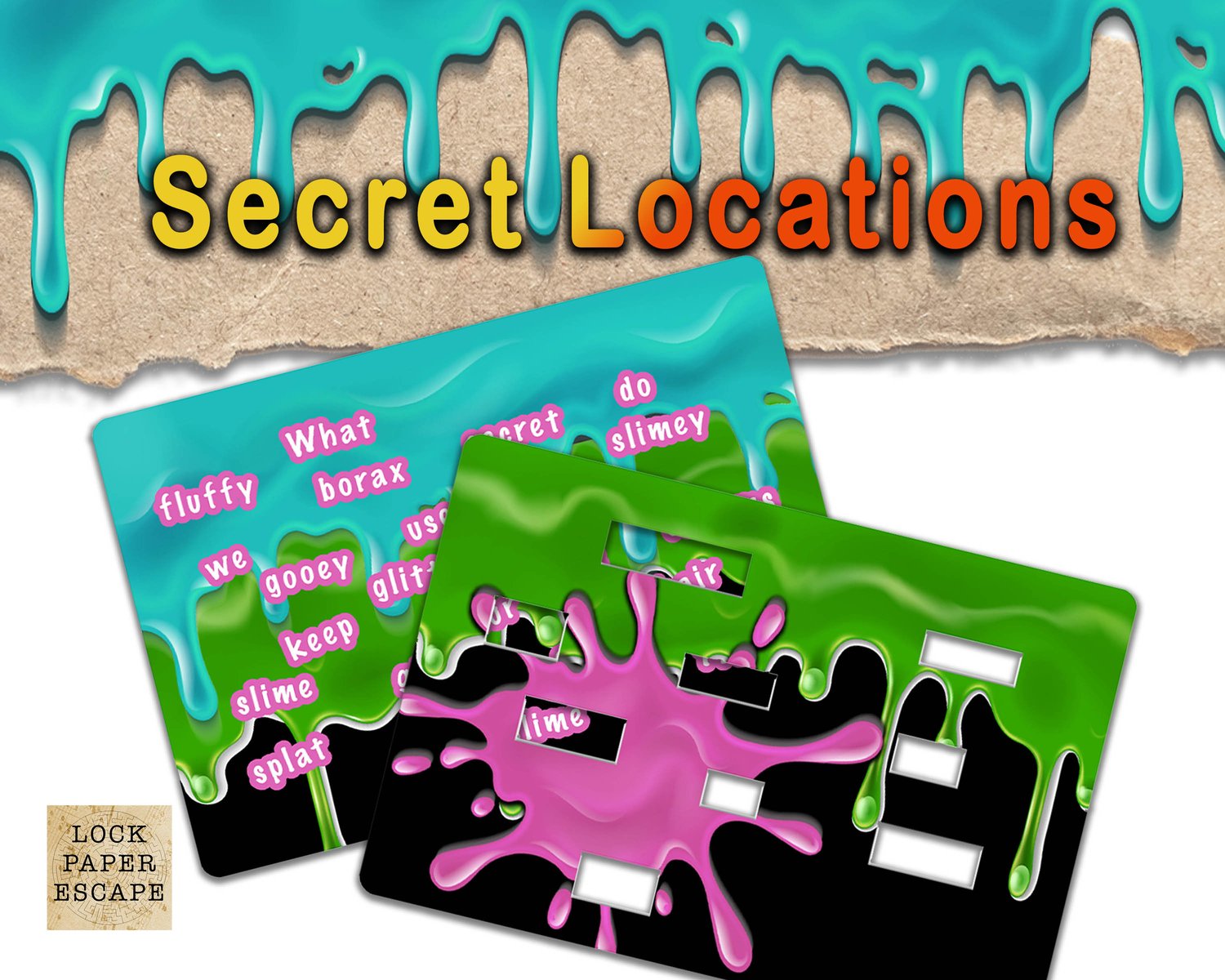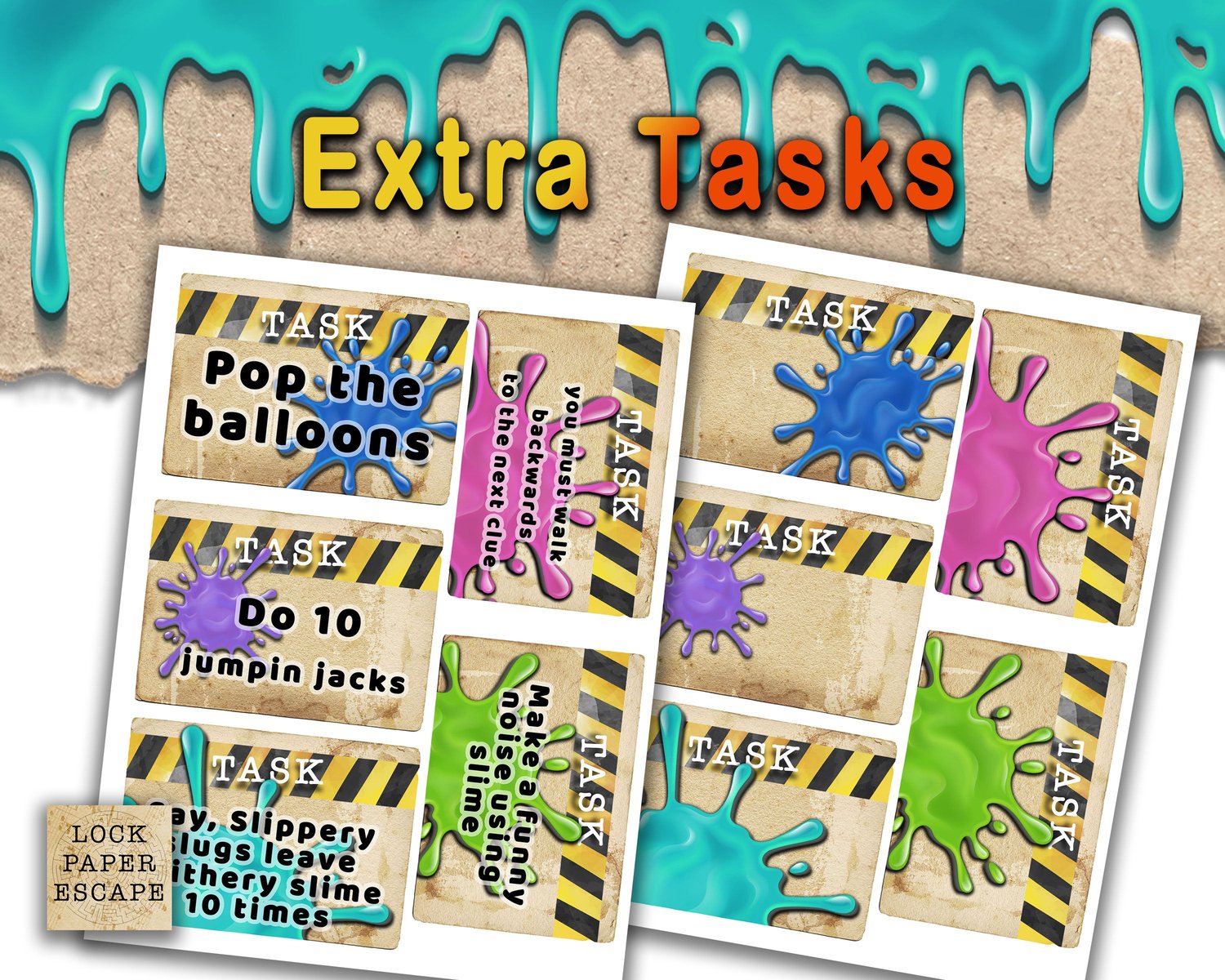 Slime Party Treasure Hunt
This is not any ordinary treasure hunt, players find clues, solve puzzles, and decode secret messages to find the treasure. This is a fun, colourful slime themed treasure hunt game.
An epic treasure hunt printable game for children young and old. Have fun with your children on their birthday have them running around the house solving clues to find their presents or just for a rainy day activity.
----* I N C L U D E D - F I L E S *----
1. You will receive a pdf from Etsy with links to access your treasure hunt, you can then download print and play.
- Introduction scroll with 1st clue
- 15 clues in total
- Blank splat clue templates so you create your own clues.
- Themed Prize Tags
- Extra printable tasks to add to your treasure hunt.
2. A guide, with hints and tips on how to set up and play your treasure hunt.
----* Y O U - W I L L - N E E D *----
A colour printer or printing service. Scissors
----* H O W - I T - W O R K S *----
After checkout, you will receive an email with your order ready to download as soon as the payment has cleared.