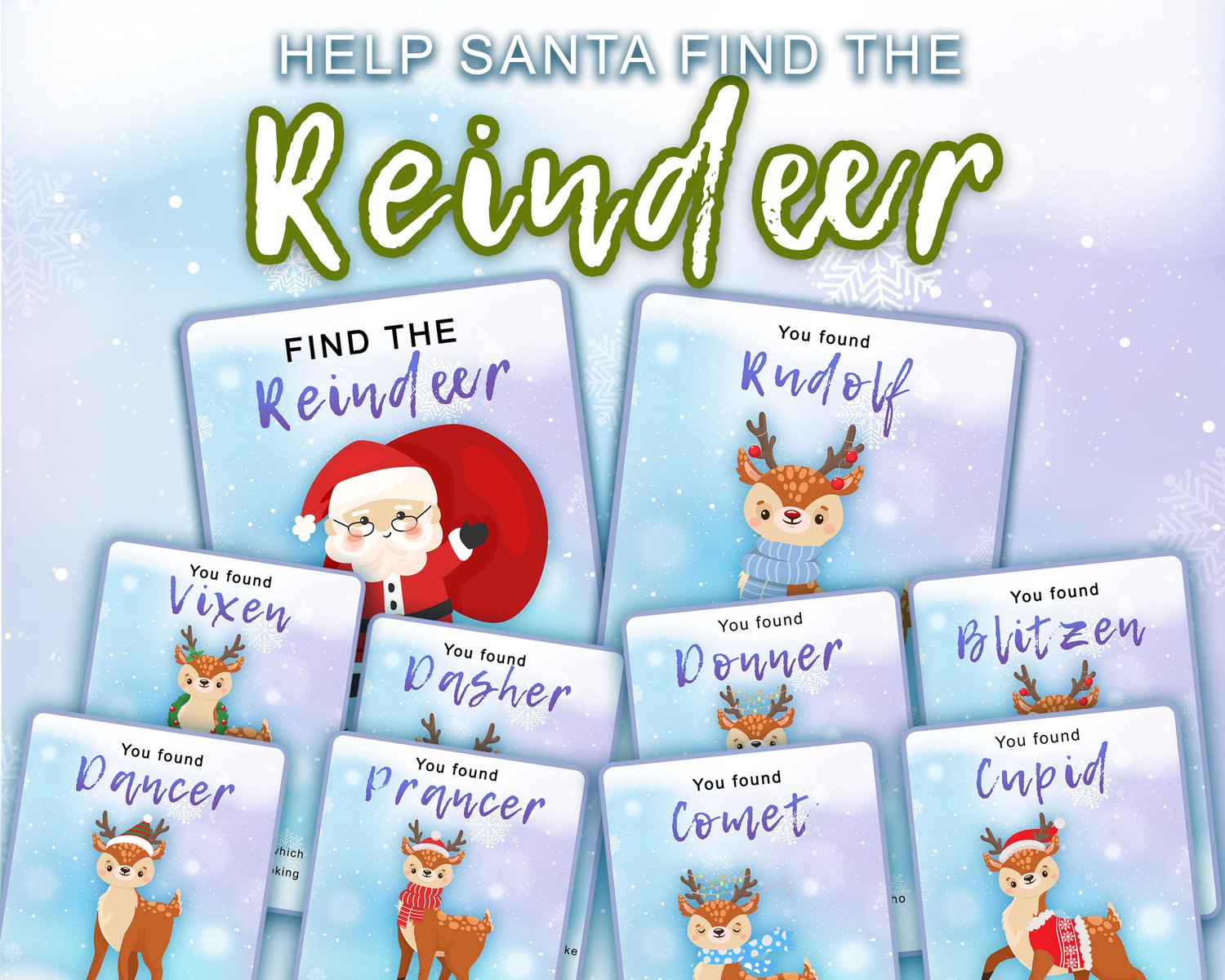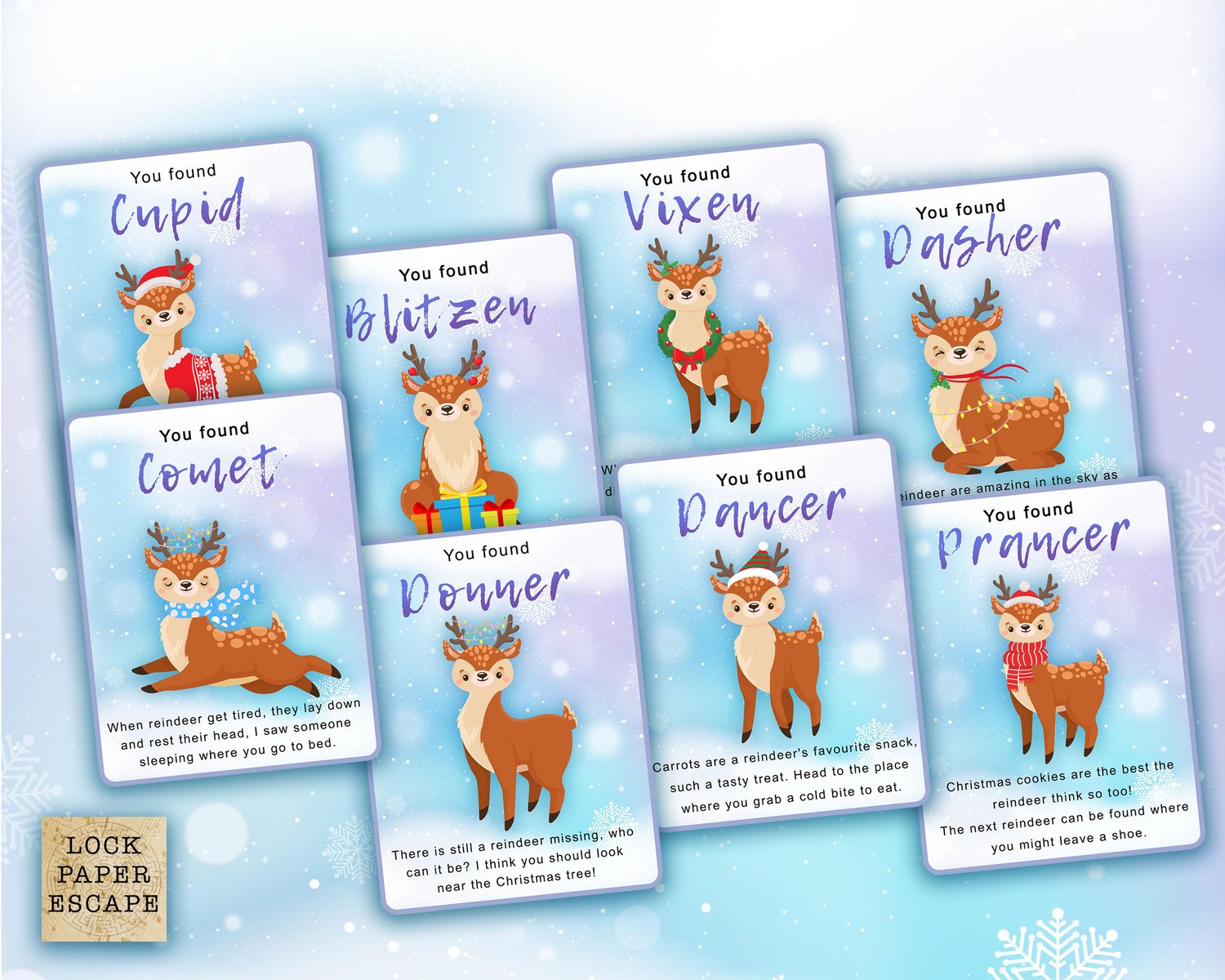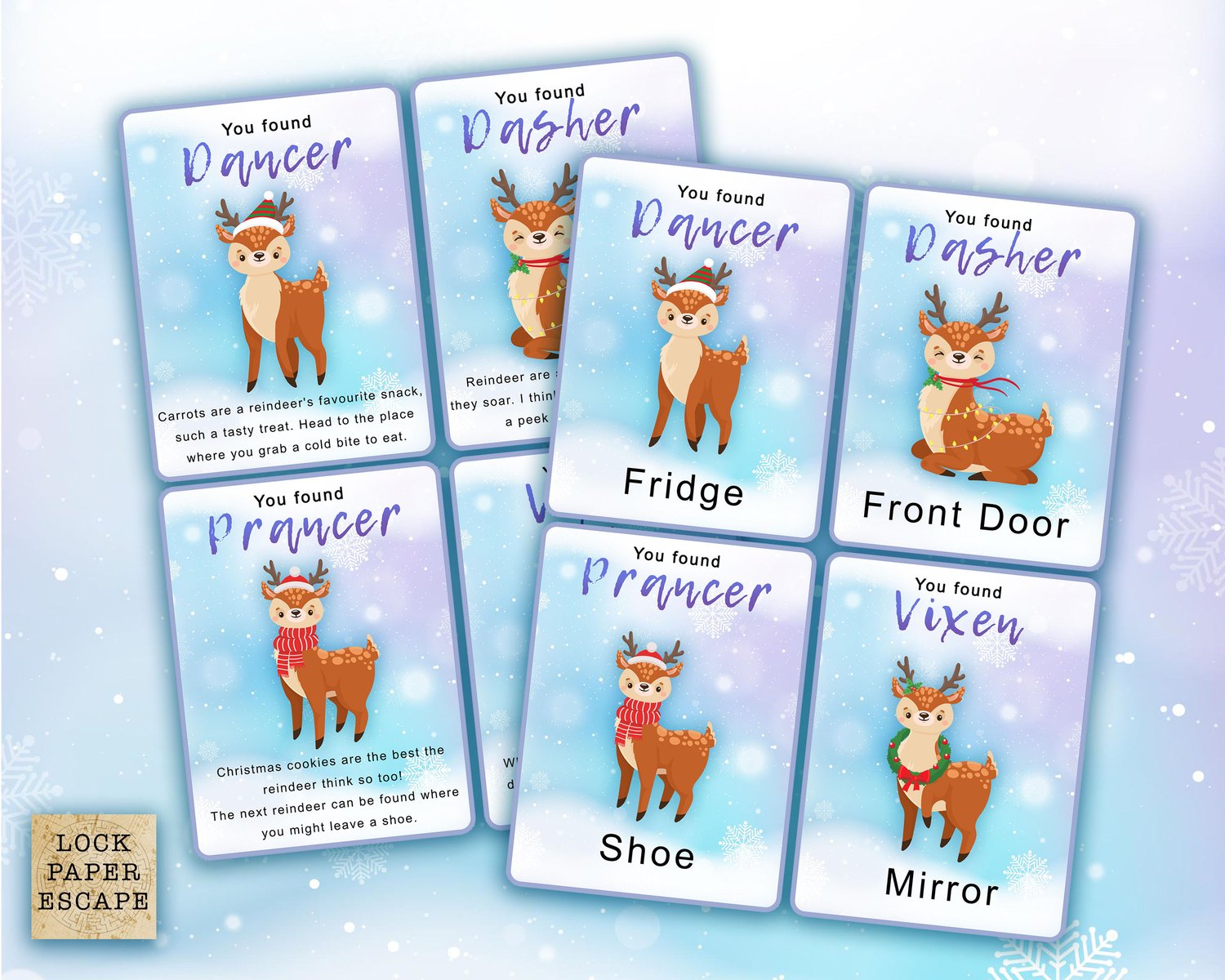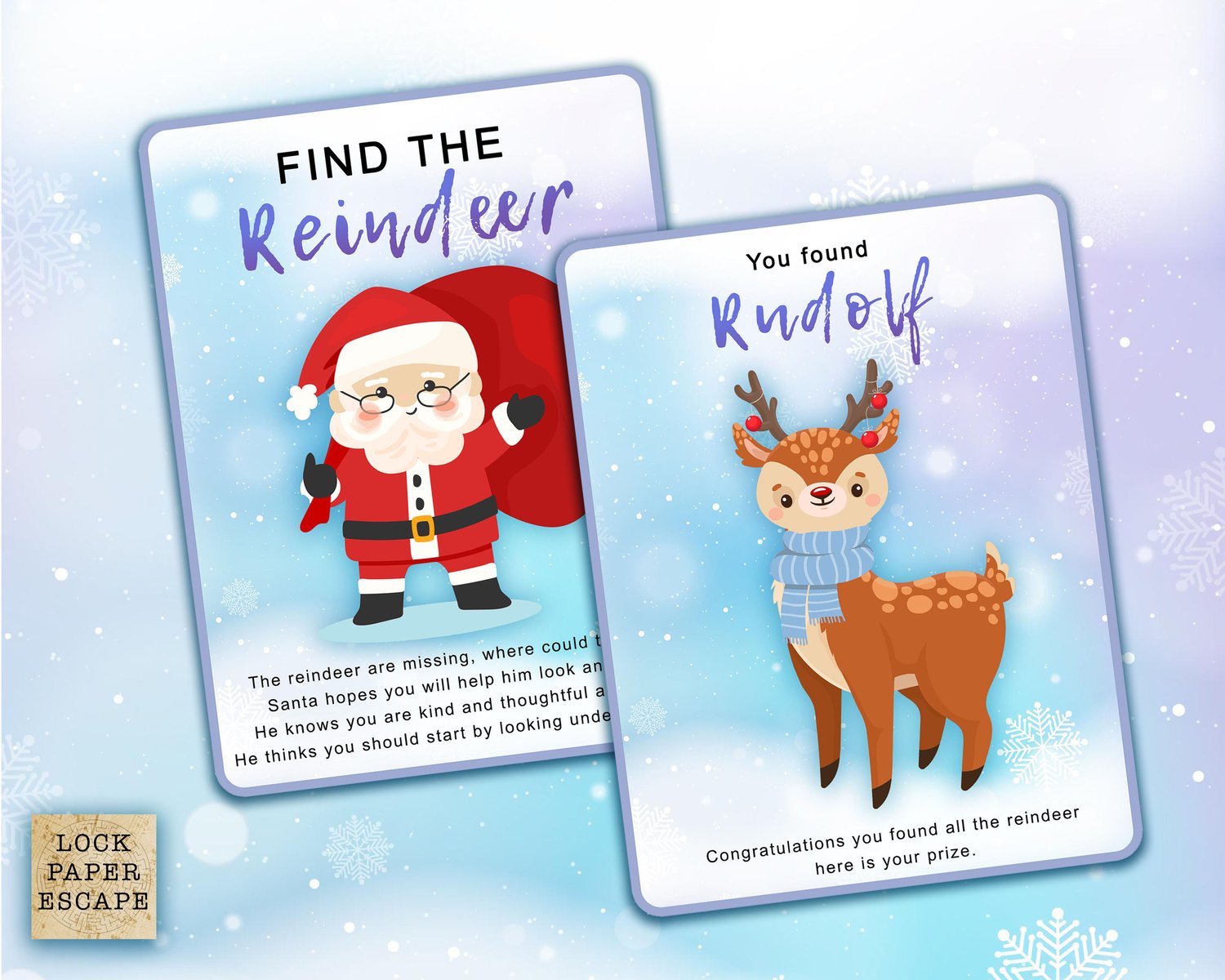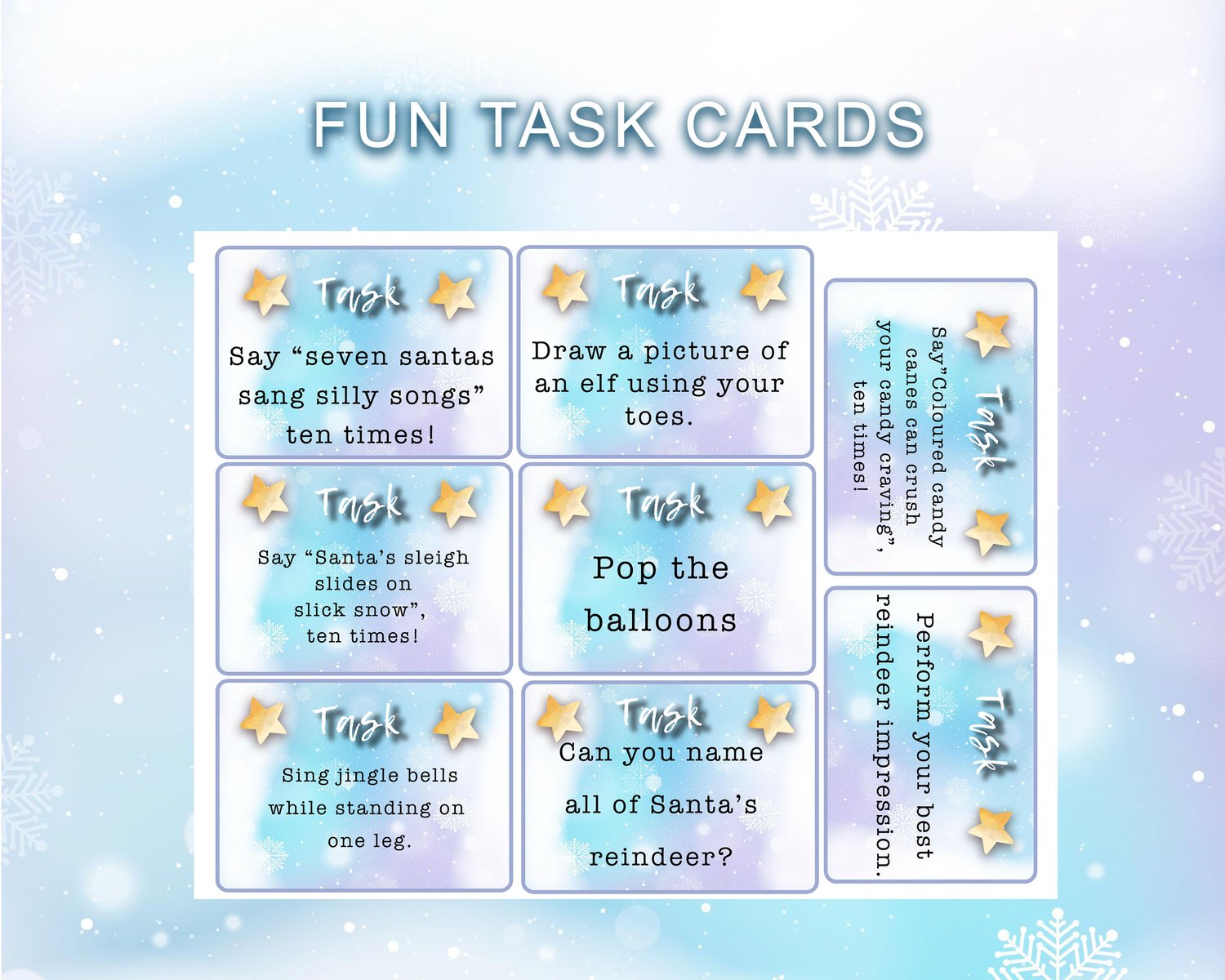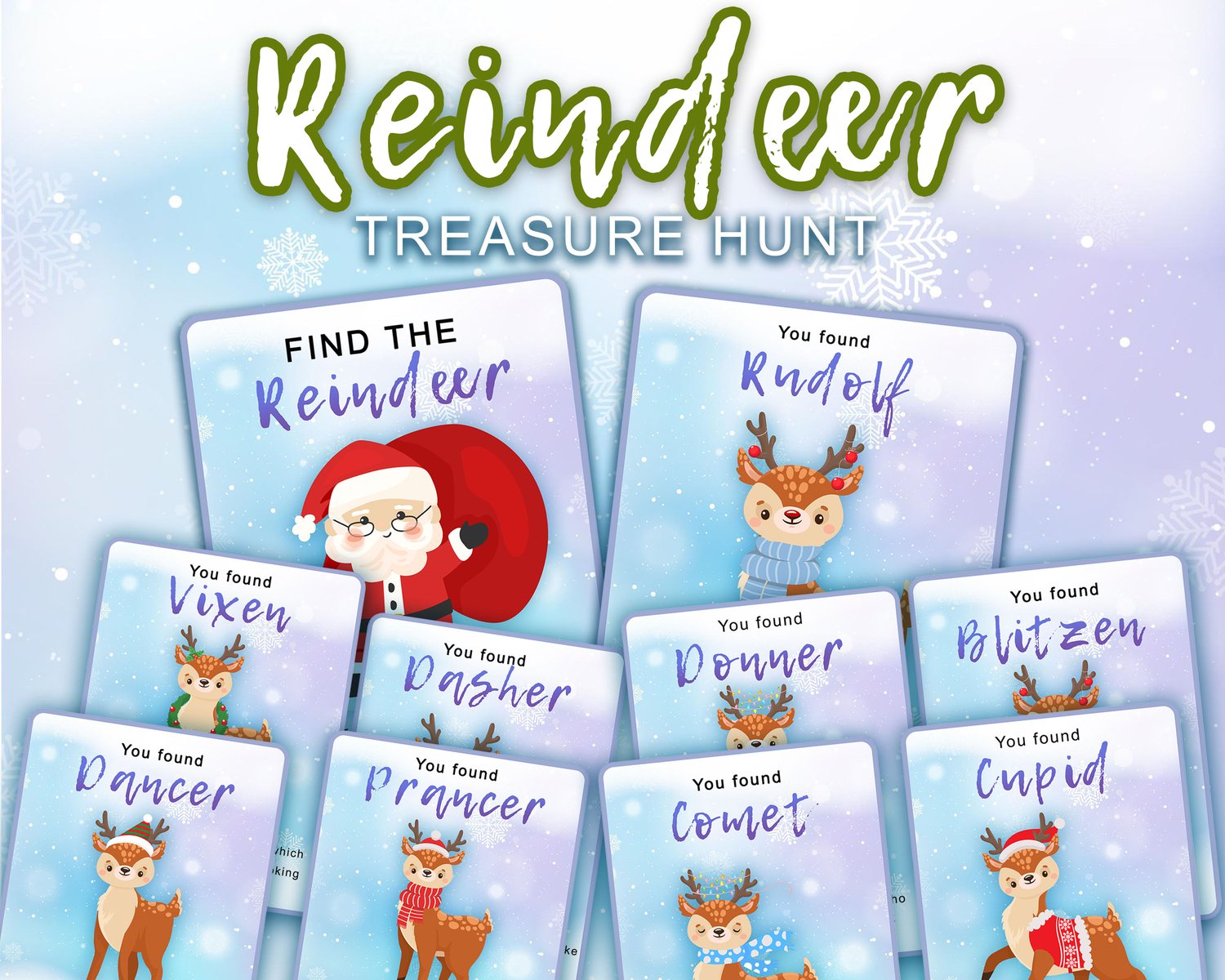 Reindeer Christmas Treasure Hunt
Help find Santa's Reindeer Christmas Treasure Hunt.
This fun treasure hunt game will have your little ones racing around to discover where Santa's reindeer have gone. Great for families! There are two versions included, a rhyming clue version and one perfect for early readers and has a single word on the reindeer clue card.
On the Blog: 
Read more about this super cute reindeer treasure hunt game over on the blog.


WHAT'S INCLUDED IN THE CHRISTMAS TREASURE HUNT KIT?
Clue locations:
Kitchen
Bed
Christmas Tree
Trash
Fridge
Front Door
Shoe
Mirror
Under a Table
What you get with purchase:
8 Fun Rhyming Reindeer treasure hunt clues
Plus 8 simple reindeer clue cards, which would be great for young readers.
9 different reindeer gift tags.
Game guide.
All files are 8.5″x 11″. These files are yours to keep and print as many times as you like. Colours may vary depending on your printer and paper.
You Will Need
A colour printer or printing service. Scissors and some hair ties or scrunchies to wrap around the fairy ponytail.
How It Works
After checkout, you will receive an email with your order ready to download as soon as the payment has cleared.
Copyright: Files cannot be shared with friends or used for resale/commercial purposes. All artwork is copyrighted by law and for personal use only. The copyright remains with Lock Paper Escape Ltd.
Delivery & Returns: Your files will be available to download once payment is confirmed. I don't accept returns, exchanges, or cancellations. Please contact me if you have any problems with your order, and we'll make it right.
©️ LockPaperEscape LTD