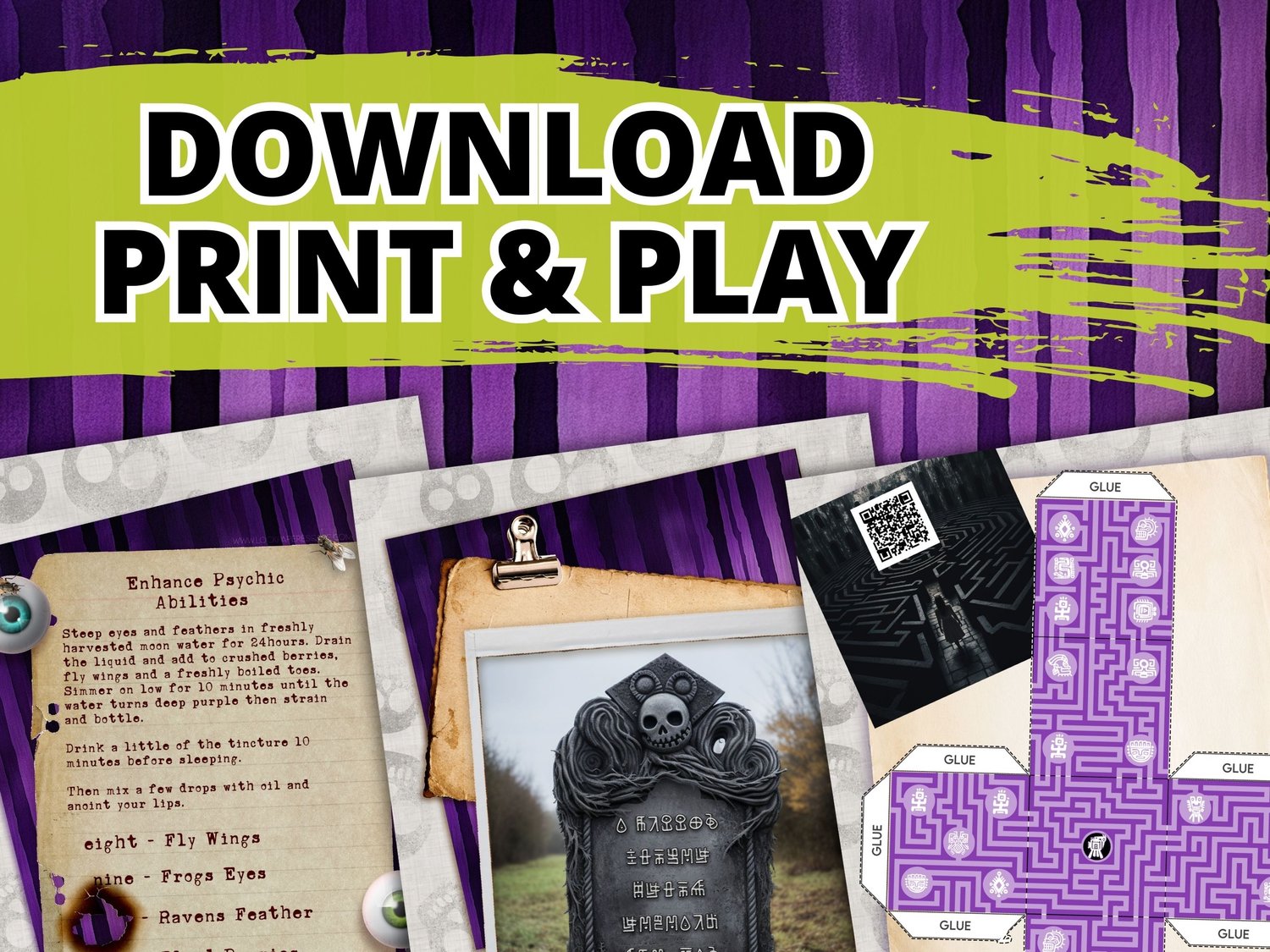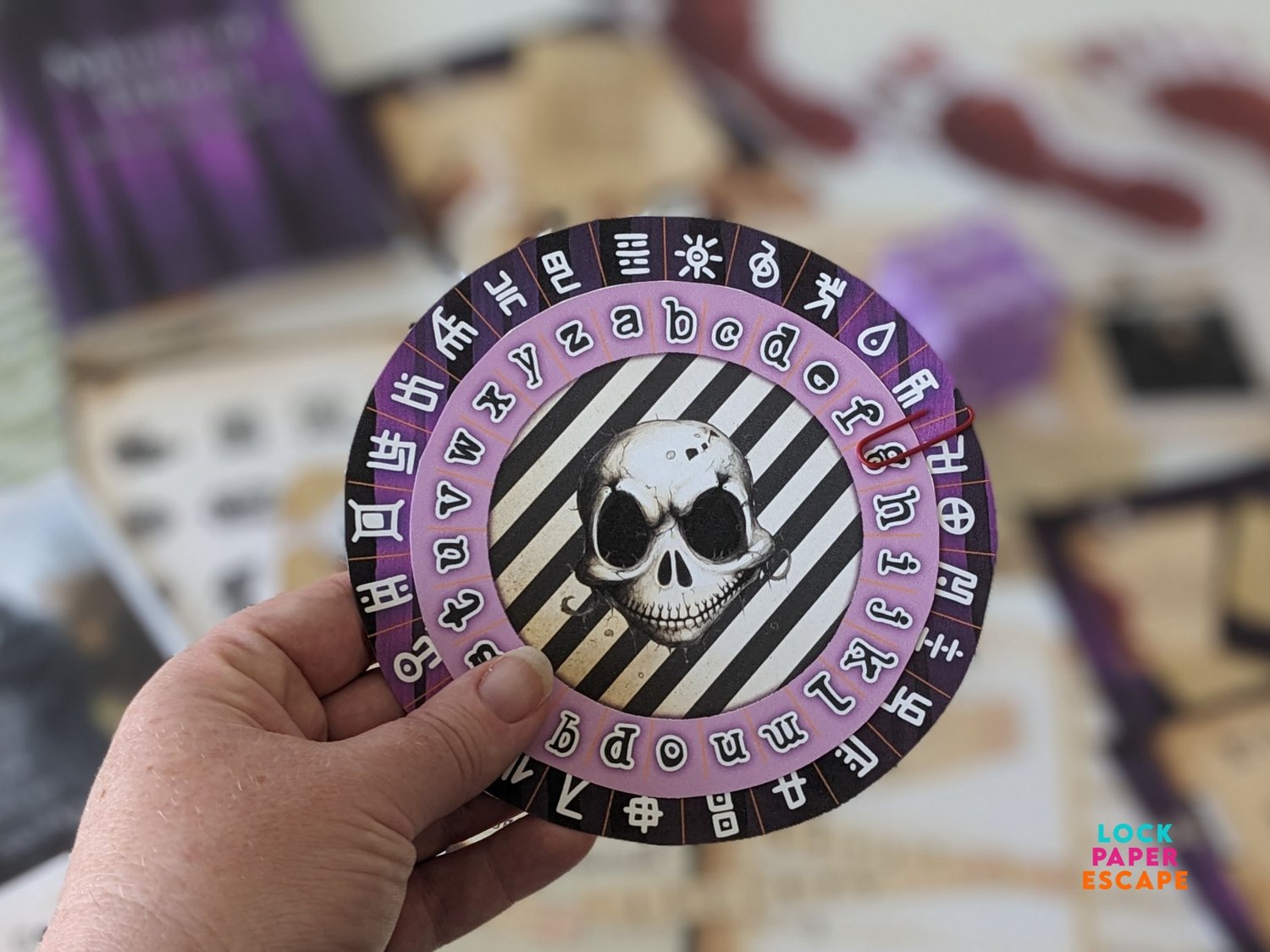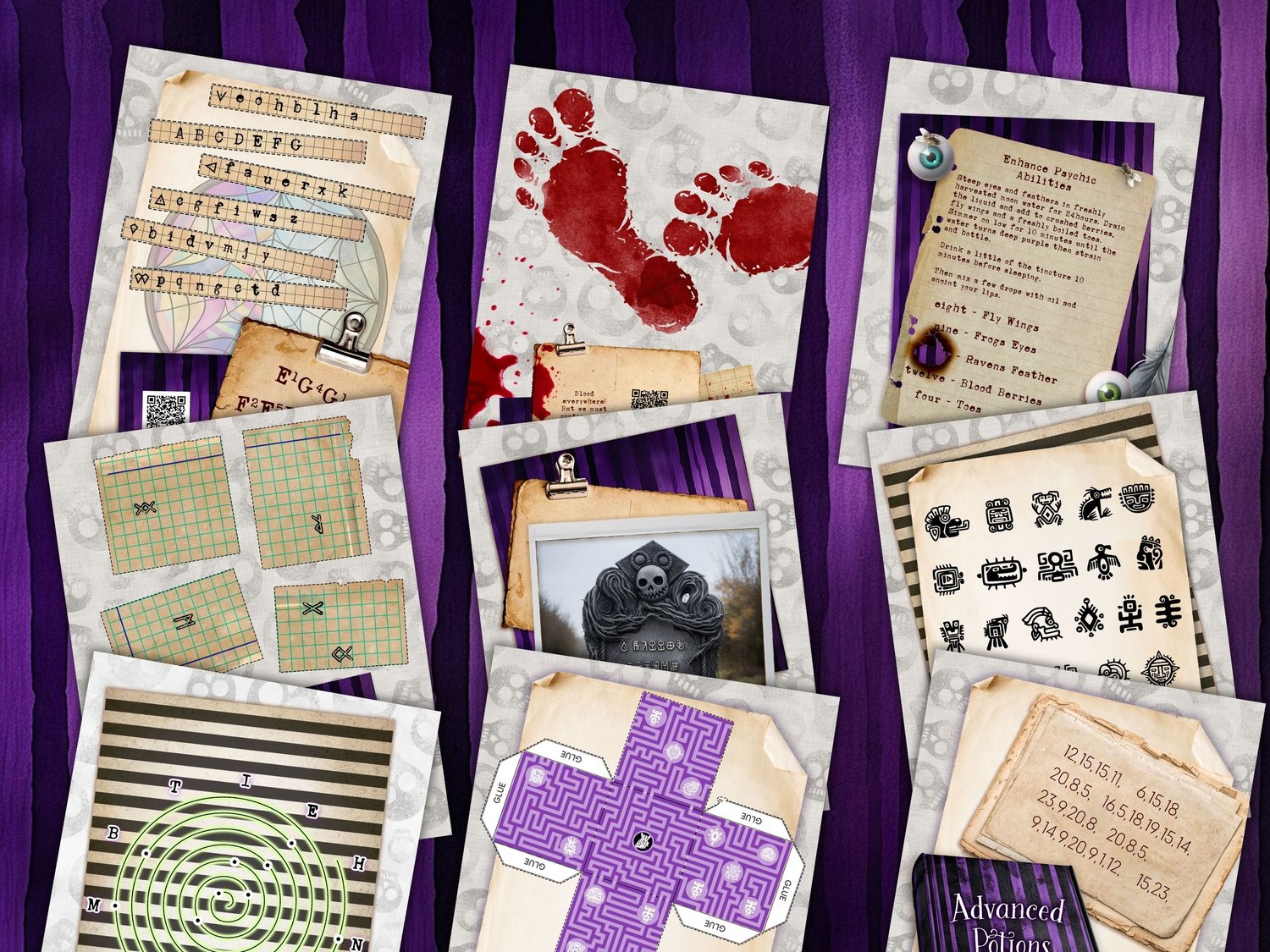 Nevermore Escape Room
Looking for an exciting and stress-free way to entertain your teen or adult group? Look no further than my QR code escape room experience! With all puzzles pre-planned, your group will have a blast solving clues, accessing videos, and piecing together the answers to lead them to different locations - all while under your expert guidance as the game host.
Whether you choose to set up at home in the office, classroom, or even in your own neighbourhood, our escape room is guaranteed to provide a heap of fun. Plus, with the added bonus of being able to scan QR codes and watch videos for added clues, your group will be fully immersed in the experience. Don't miss out on the opportunity to host an epic escape room event that no one will forget - purchase our escape room today! INTERNET IS REQUIRED
Players younger than 11 can play, but may the assistance of the game master!
★ STORYLINE ★
Are you ready to embark on an eerie mystery? One of our students dabbles in the strange and macabre; it's no surprise that terrifying and mysterious visions plague her thoughts.
There have been strange happenings on the school grounds, and several students and staff have disappeared. We believe her visions may hold hidden meanings and insights that only the most astute and aware can decipher. This is where we need your help. These spooky manifestations are often filled with symbolism and cryptic messages. Our hope is that you can delve into their meaning, and we will be able to unlock the secrets they hold and prevent any further disappearances.
Listen to her messages by scanning the QR codes, and follow clues left in her diary.
⏳ Gameplay: approximately 60 minutes
👥 Number of players: up to 6 players or multiple teams (more players can join in; however the more playing, the quicker the puzzles are solved).
Have you ever wanted to host an epic escape room party for teens and adults? My interactive escape room game could be exactly what you are looking for. Players Solve puzzles and decode messages revealed to them via online videos and printable materials.
🎃 SET UP IS SUPER SIMPLE 🎃
All you need is a colour printer and some scissor and QR code scanner
Print out and play; it's that simple.
What you get with your purchase: 
★ PDF File which includes the following.
★ Easy Set Up Game Material 16 pgs
★ DIY Game Material 17 pgs
★ Guide with tips for setting up and solutions.
★ Bonus printables
Copyright:
Files cannot be shared with friends or used for resale/commercial purposes. All artwork is copyrighted by law and for personal use only. The copyright remains with Lock Paper Escape Ltd.
Delivery & Returns: 
Your files will be available to download once payment is confirmed. I don't accept returns, exchanges, or cancellations. Please contact me if you have any problems with your order, and we'll make it right.
©️ LockPaperEscape LTD