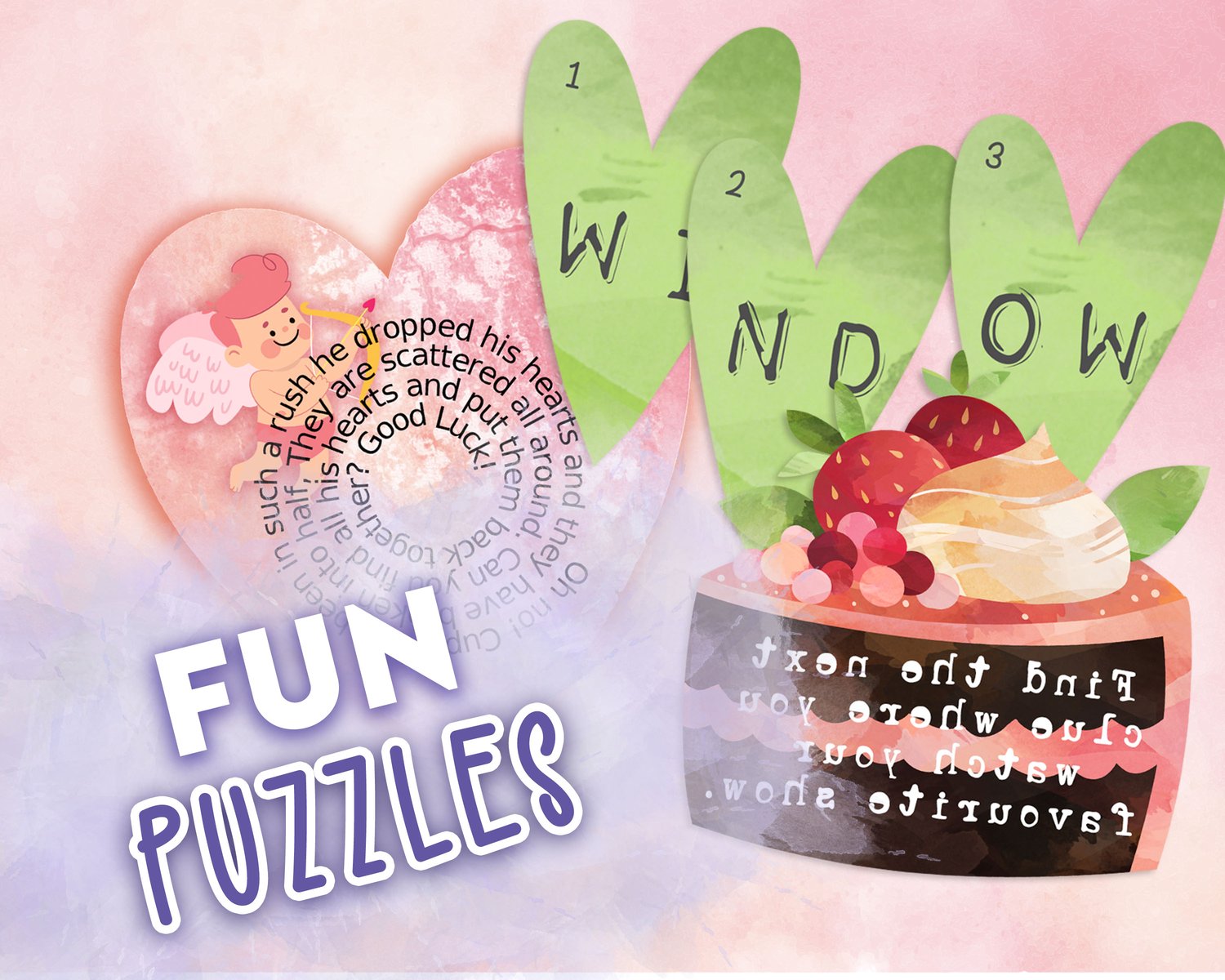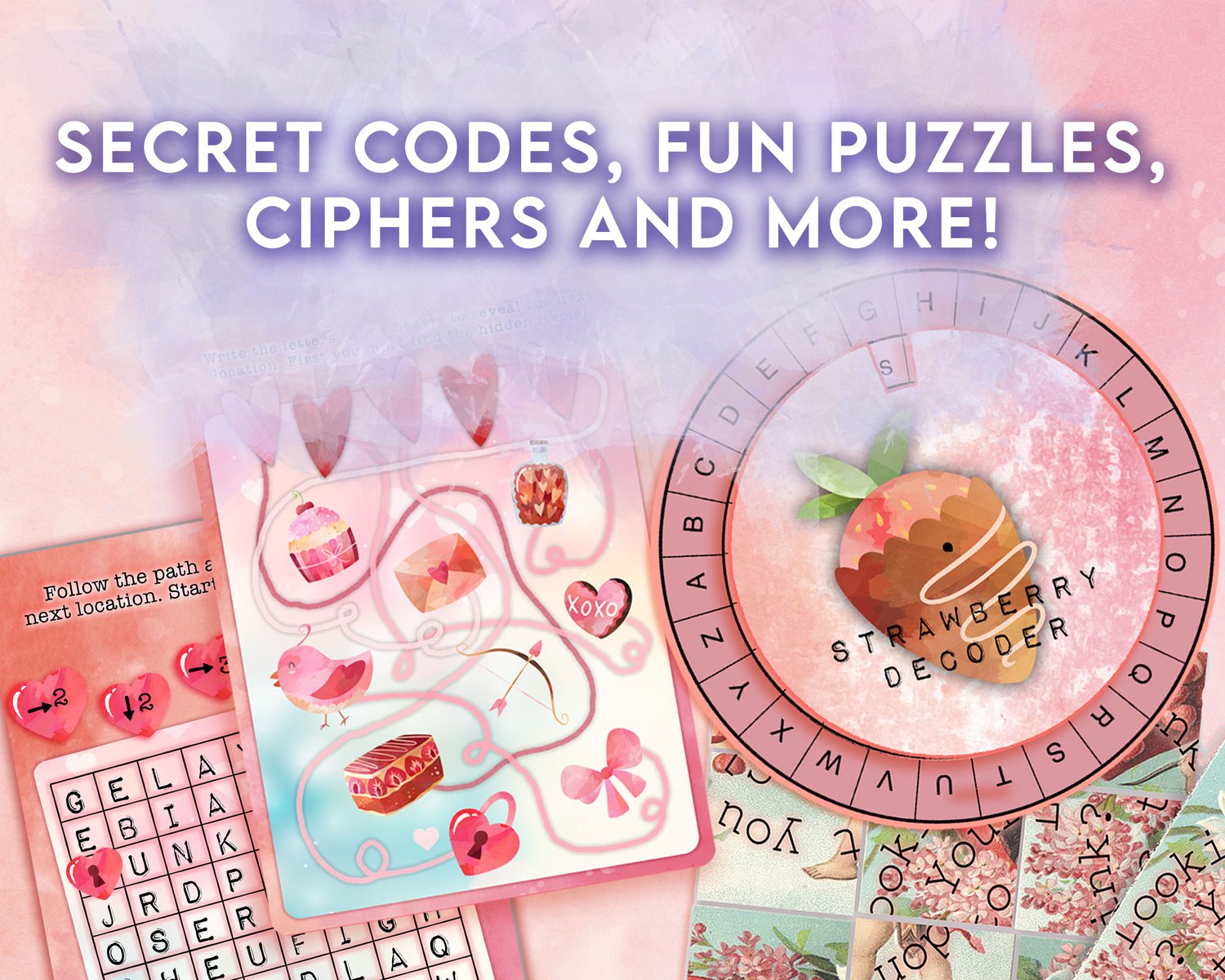 Valentine's Day Treasure Hunt
Keep the kids entertained this Valentine's Day with an exciting scavenger hunt! Are you looking for something different to do with your kids? Our Valentine's hunt just might be what you are looking for. It comes ready to download, print and play, all you have to do are hide the clues and watch the fun begin.
This is not any ordinary treasure hunt, players find clues, solve puzzles and decode secret messages to find the treasure. This is a great boredom-busting, colourful Valentine's treasure hunt game. Great fun for children old and young. Watch them as they run around the house, solving clues to find the treasure.
Suitable for ages: 7+. Younger children can absolutely play this game, but you may need to lend a helping hand and get in on the action.
►►►📂 FILES INCLUDED 📂 ◄◄◄
1. A PDF with all puzzles, clues and tasks 13 pages in total (12 pages need for the game).
2. A Game Guide pdf,
3. An Extras PDF that includes a certificate, cupid poop treat toppers and more.
🏠 CLUE LOCATIONS 🏠
There is no particular order to play, you set the route the players solve the puzzles.
SHAMPOO
TABLE
FRONT DOOR
FRIDGE
SPOON
HAIRBRUSH
SHOE
CLOSE TO A SINK
TRASH/ RUBBISH BIN
PILLOW
BOOK
TELEVISION
3X FREE CHOICE - choose your own locations
►►►✂️ YOU WILL NEED ✂️ ◄◄◄
A colour printer or printing service.🖨️
Paper