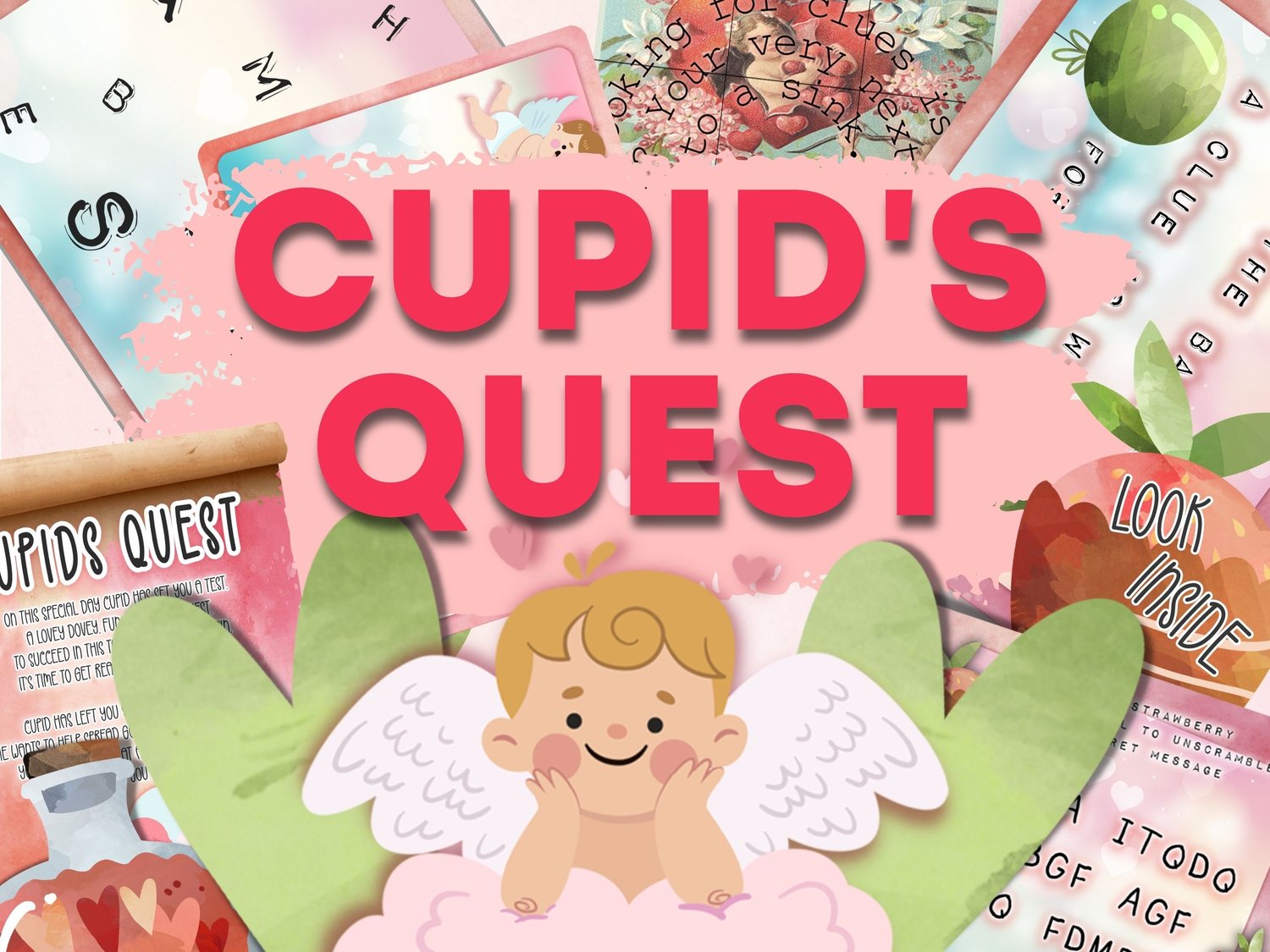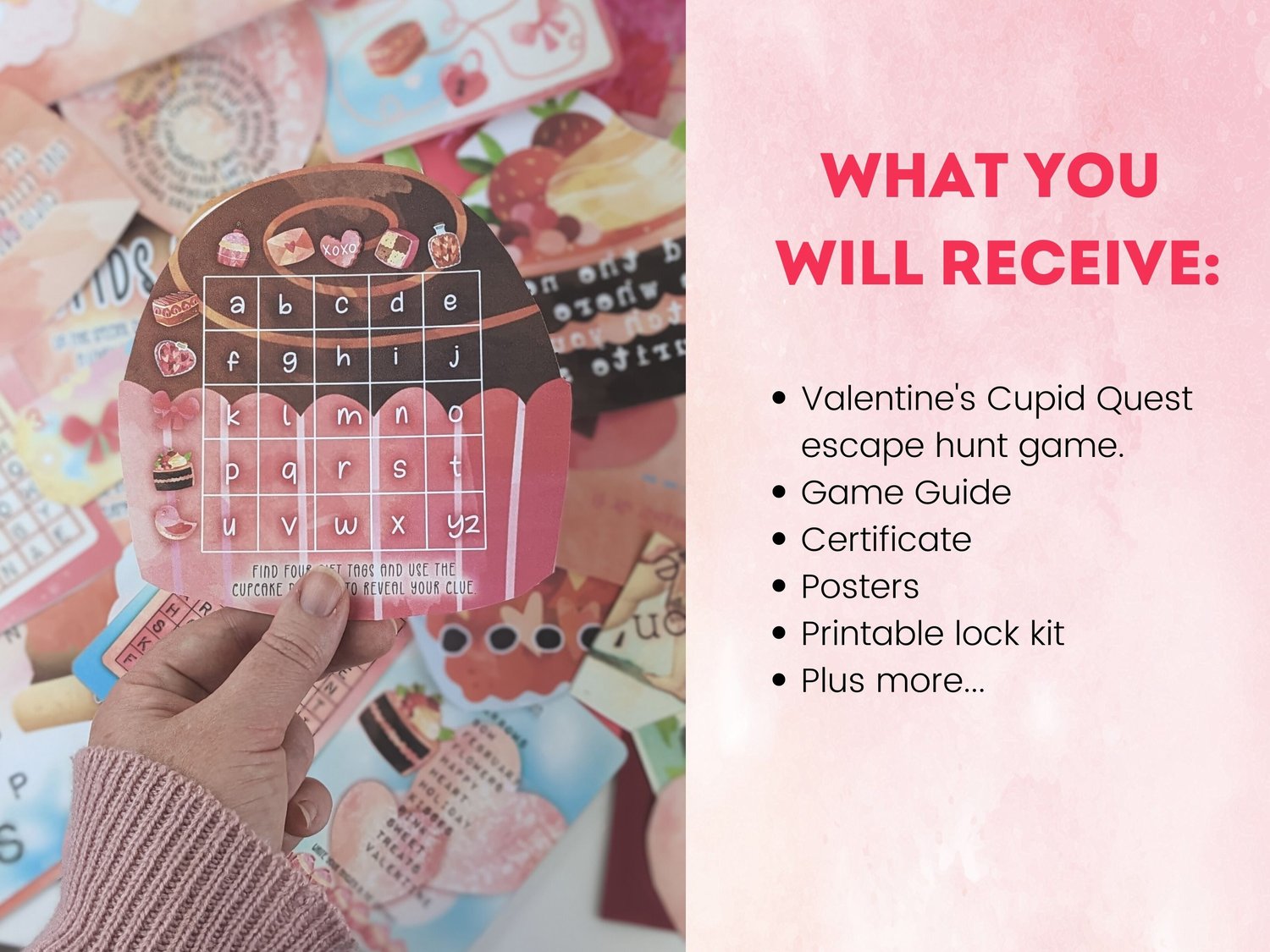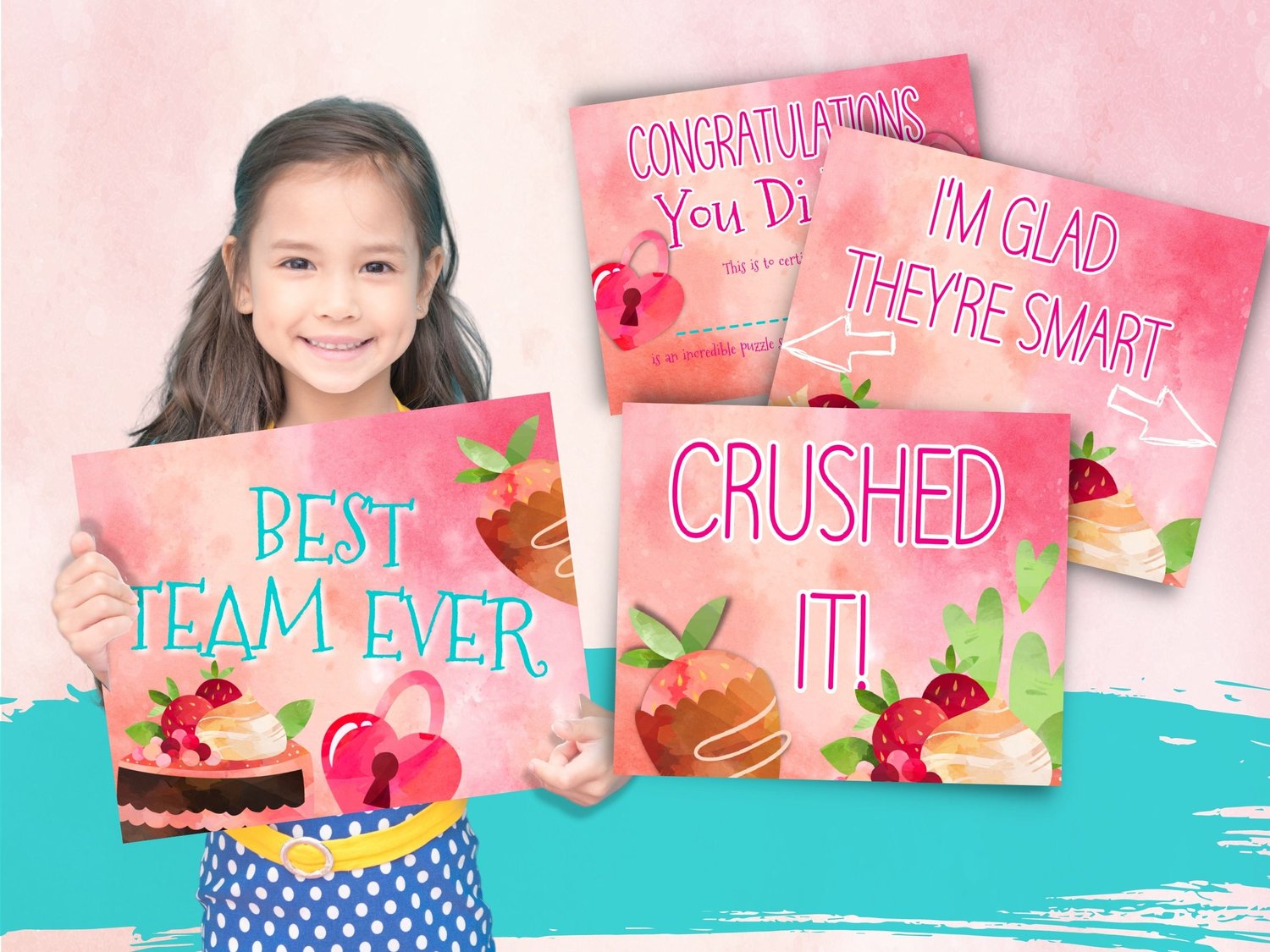 Cupid's Quest Valentine's Escape Room Hunt
Kids Valentine's Day Escape Room Printable Kit. Looking for something different to do with the kids this Valentine's Day? Look no further than our Valentine's escape room hunt! It's perfect for keeping your little cherubs entertained. The escape hunt comes ready to download, print and play. Players will find clues, solve puzzles and decode secret messages in order to find the treasure. It's a fun way to celebrate Valentine's Day. The game is suitable for children 7+, and it's sure to keep busy, running around the house solving puzzles and clues. So what are you waiting for? Download your copy today!
Suitable for ages: 7+. Younger children can absolutely play this game, but you may need to lend a helping hand and get in on the action.
On the Blog: 
Read more about this Valentine's Day escape room hunt on the blog.
What you get with purchase:
1. A PDF with all puzzles, clues and tasks 13 pages in total (12 pages need for the game).
2. A Game Guide pdf,
3. An Extras PDF.
4. Posters
5. Printable Lock Kit (includes extra puzzles to include into your game).
All files are 8.5″x 11″. These files are yours to keep and print as many times as you like. Colours may vary depending on your printer and paper.
Clue Locations:
There is no particular order to play, you set the route the players solve the puzzles. Use the printable lock kit to create an extra layer of puzzles and up the fun level, to make it more immersive.
SHAMPOO
TABLE
FRONT DOOR
FRIDGE
SPOON
HAIRBRUSH
SHOE
CLOSE TO A SINK
TRASH/ RUBBISH BIN
PILLOW
BOOK
TELEVISION
3X FREE CHOICE - choose your own locations
You Will Need
A colour printer or printing service. Scissors, paper and QR code scanner is handy but not essential.
How It Works
After checkout, you will receive an email with your order ready to download as soon as the payment has cleared.
Copyright: Files cannot be shared with friends or used for resale/commercial purposes. All artwork is copyrighted by law and for personal use only. The copyright remains with Lock Paper Escape Ltd.
Delivery & Returns: Your files will be available to download once payment is confirmed. I don't accept returns, exchanges, or cancellations. Please contact me if you have any problems with your order, and we'll make it right.