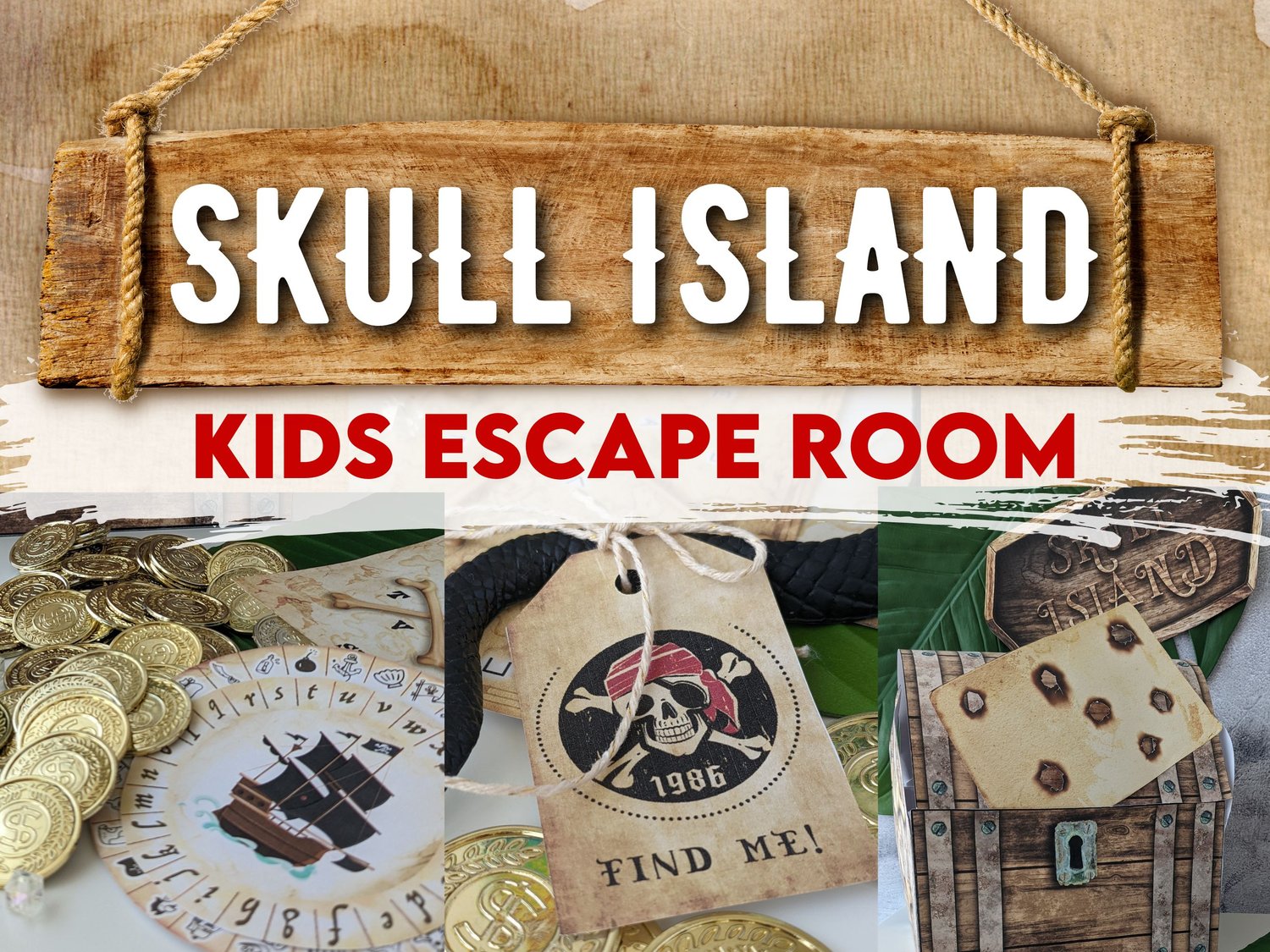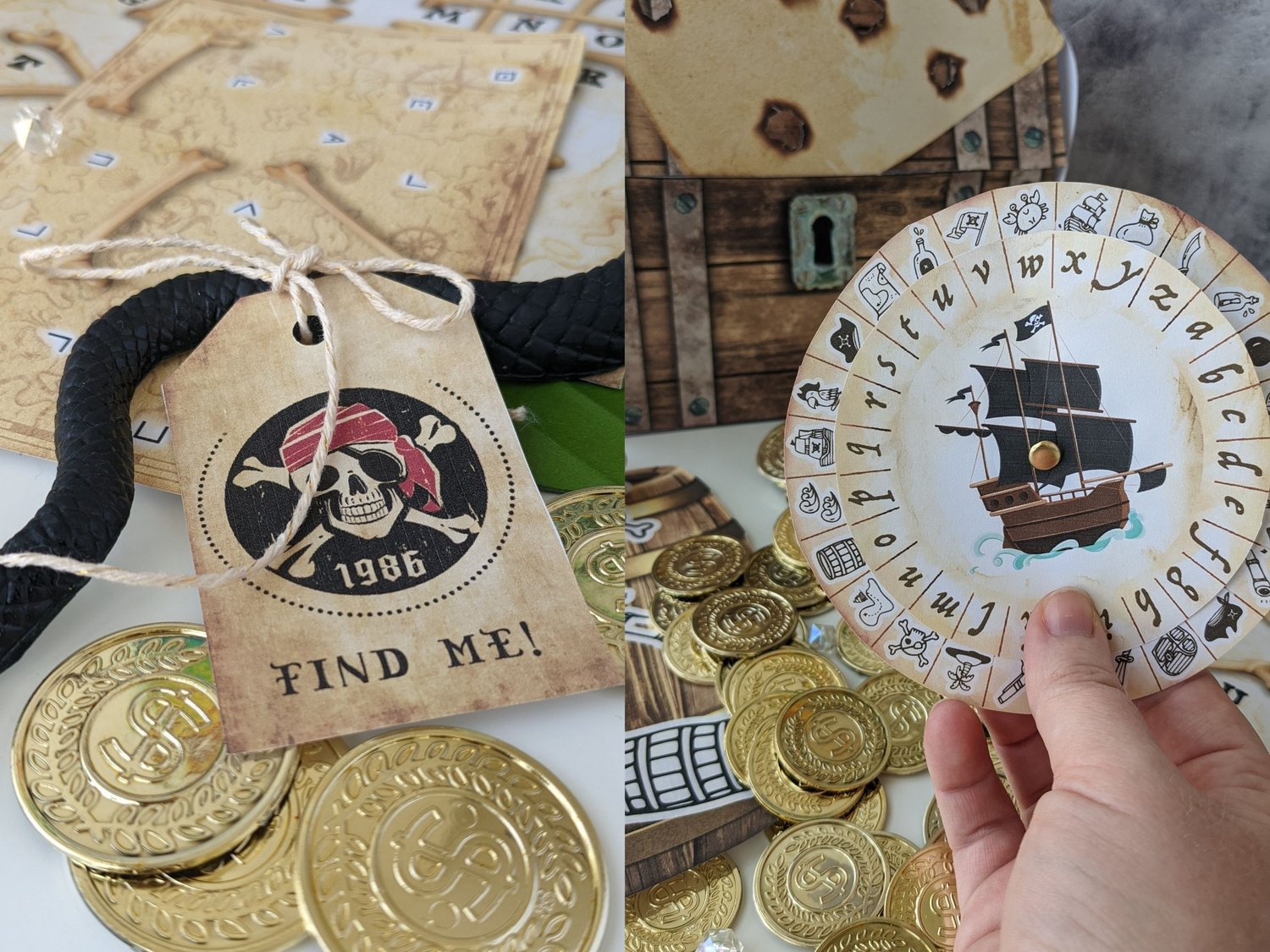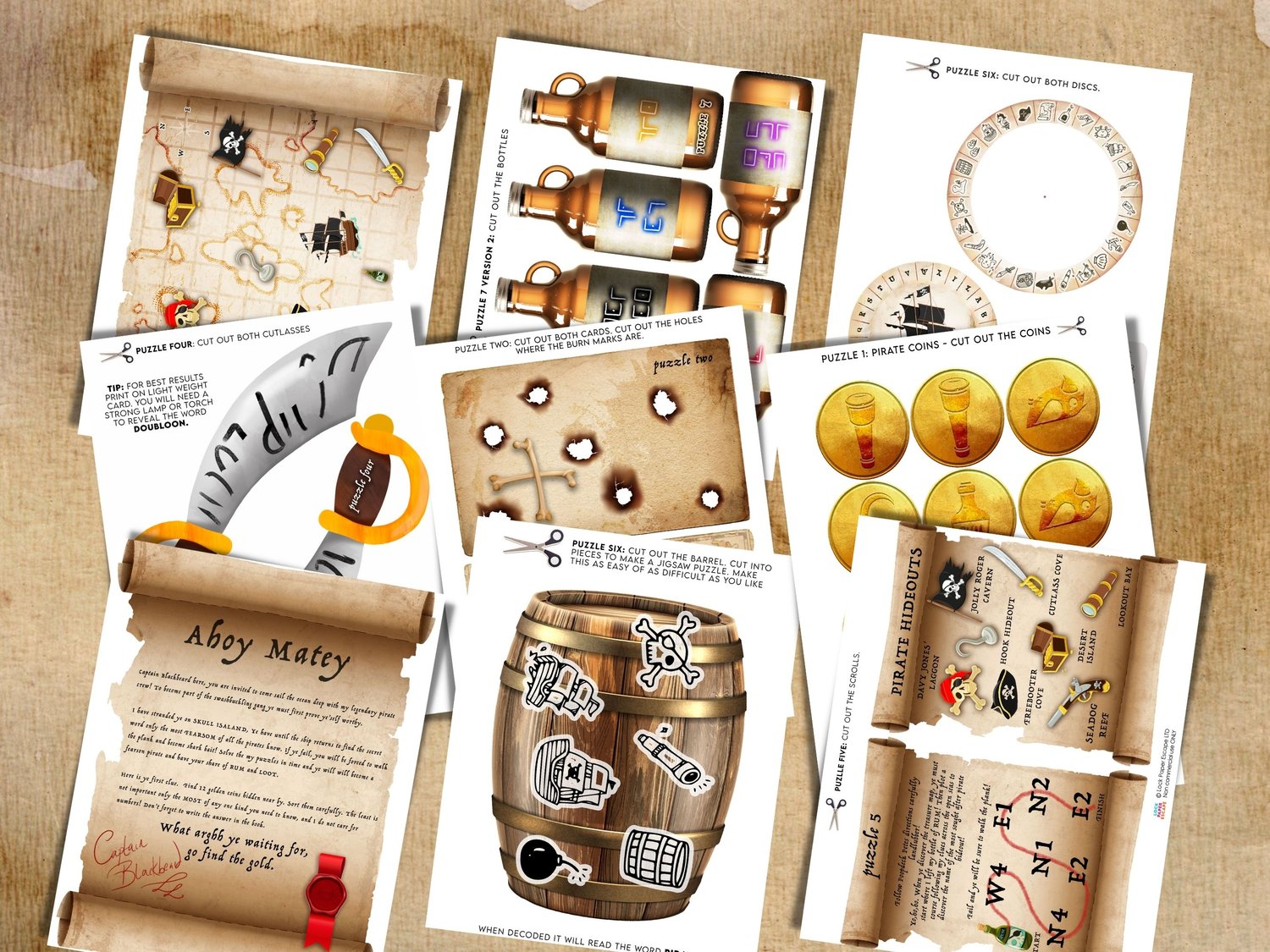 Pirate Escape Room for Kids.
A Pirate-themed escape room adventure, perfect for a birthday party escape room or just a fun family night in. A mixture of colourful tasks perfect for younger players, 6 and under, may need some guidance, but it's a good excuse for adults to get dressed up into character and join in the fun. A pirate DIY escape room adventure kit, for players aged 7 and above.
ESCAPE ROOM STORY
You have been invited to join Blackbeard's infamous pirate gang and share in the loot, but to prove you are worthy, you must discover the secret pirate word or be forced to walk the plank and become shark food.
Ideally, this game is for up to 6 players. The game is designed to be printed and played, with no need for locks or special equipment, just a colour printer, some paper and scissors. I include many tips on using the kit to create a fab escape experience at home.
The gameplay is approximately 45-60 mins, depending on the player's ability and if you choose to hide the puzzle pieces or not.
Download, Print and Play; it's that simple. Will you solve all the puzzles and find the secret pirate words?
►►►📂 FILES INCLUDED 📂 ◄◄◄
1. PDF with the game material 8.5 x 11' 16 game pages in total.
2. PDF with the game guide
3. PDF with Printable Lock Code Kit
4. PDF with Game EXTRAS
5. PDF with Bragging Posters
►►►✂️ YOU WILL NEED ✂️ ◄◄◄
A colour printer or printing service.🖨️
Scissors are essential, and some glue.
QR code scanner is handy but not essential.
You do not need any locks, but if you have some lying around, grab them, it will all add to an even better escape.