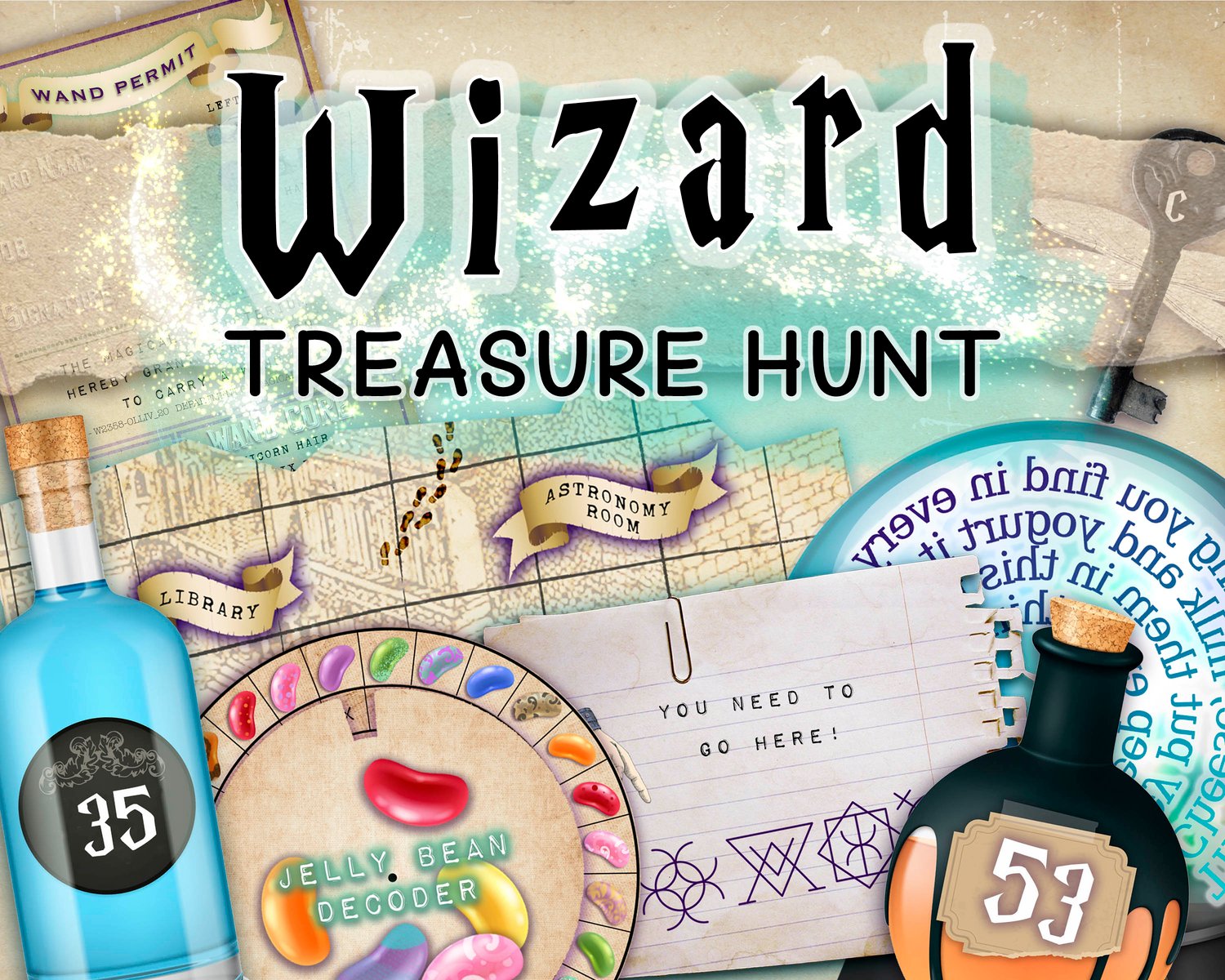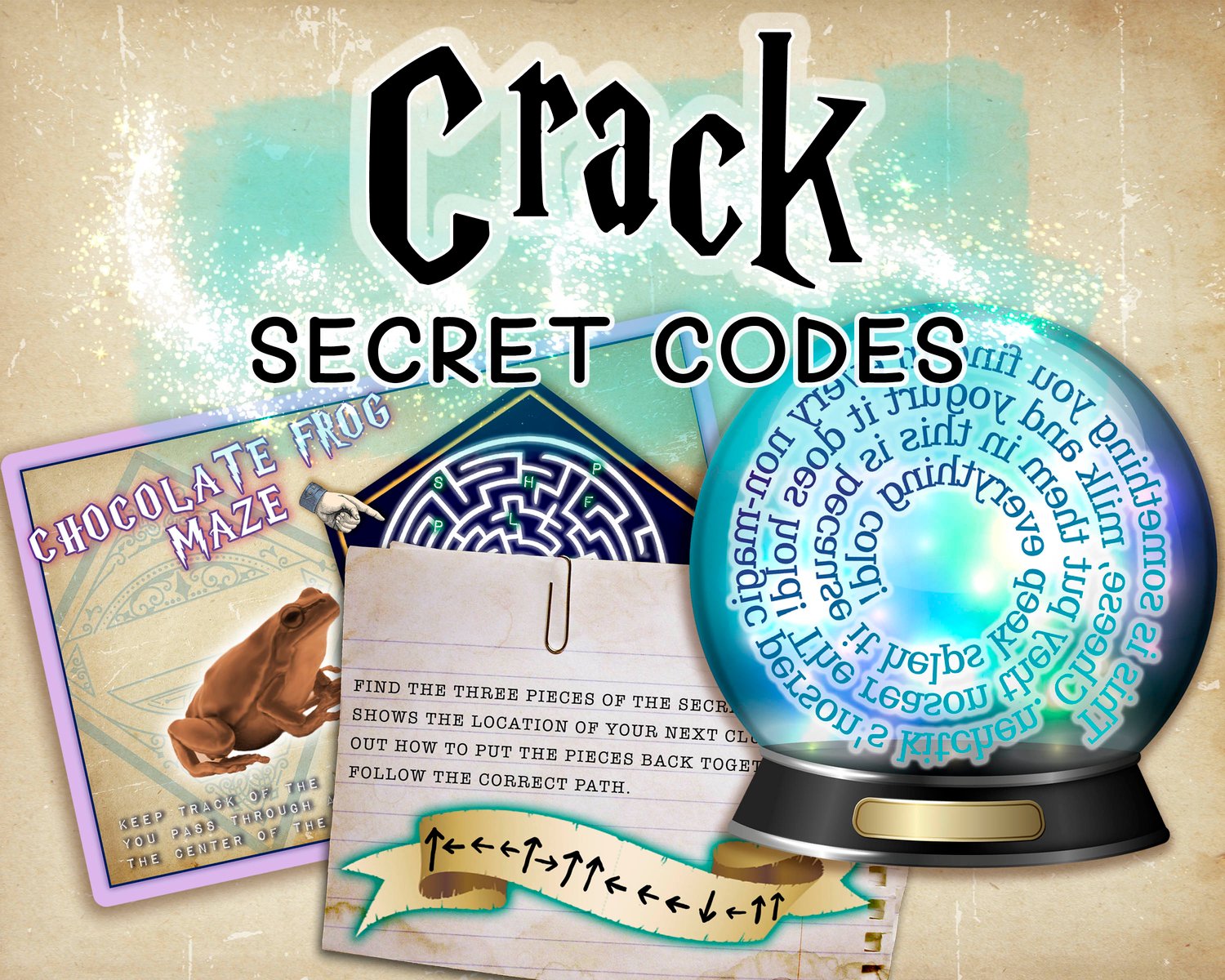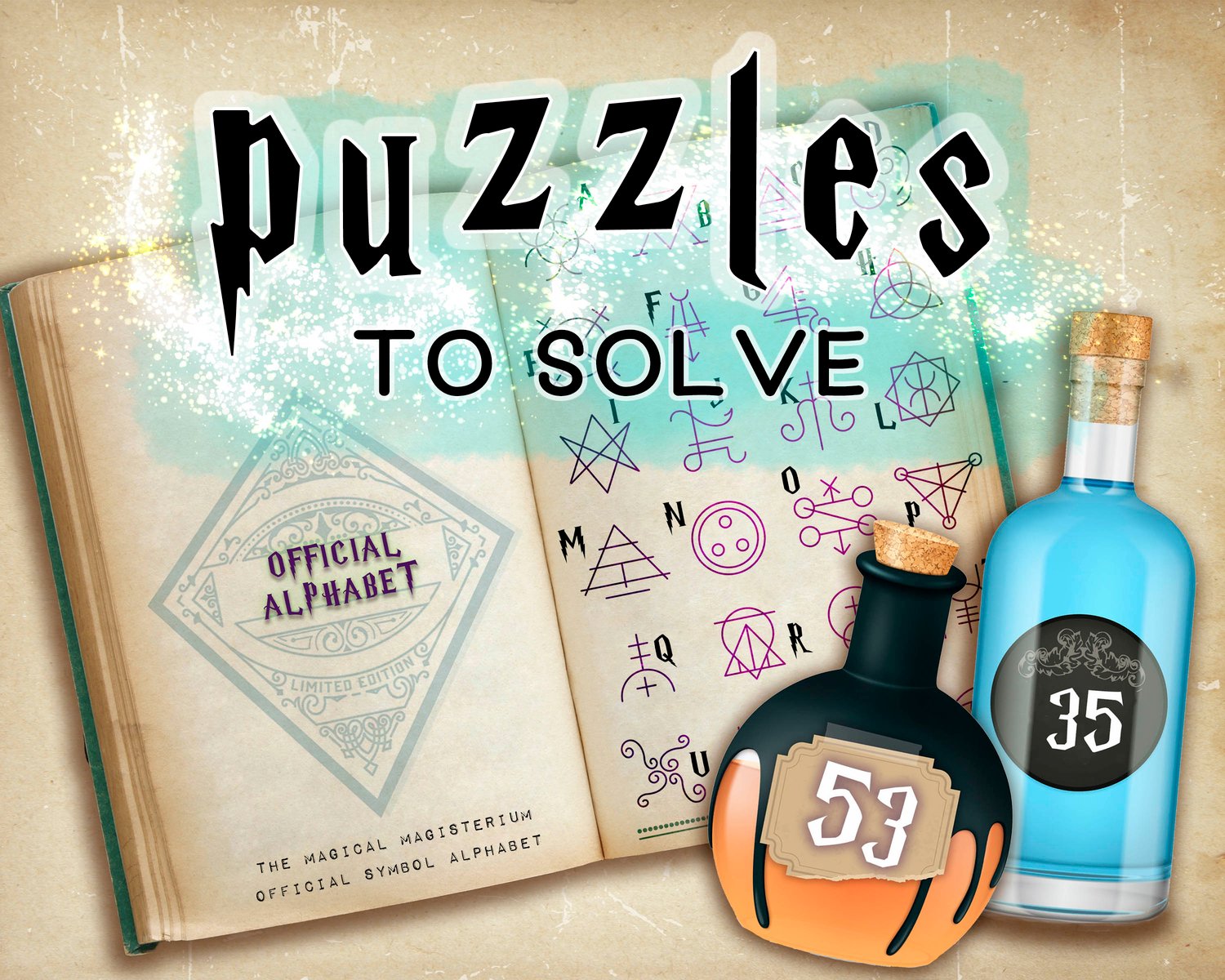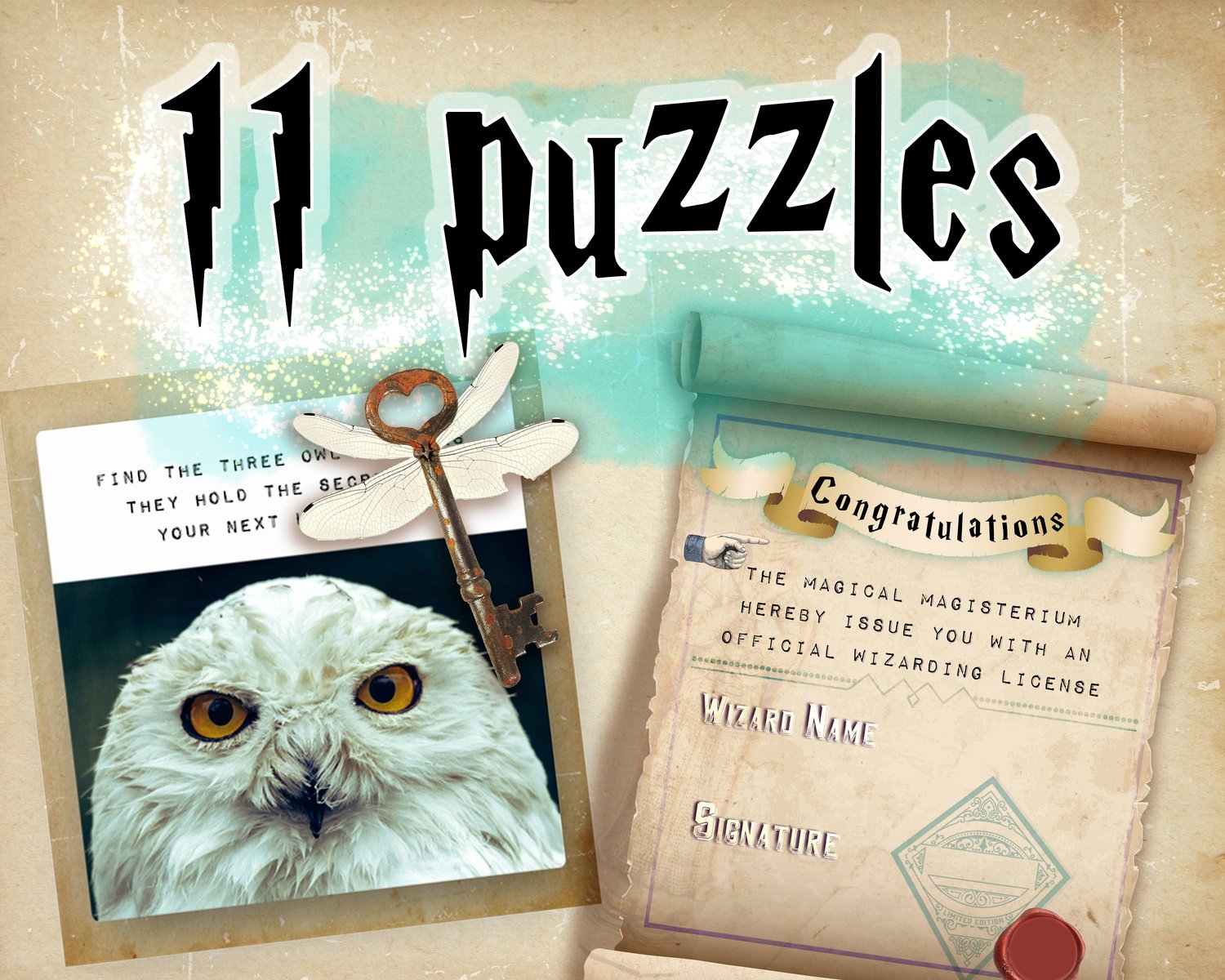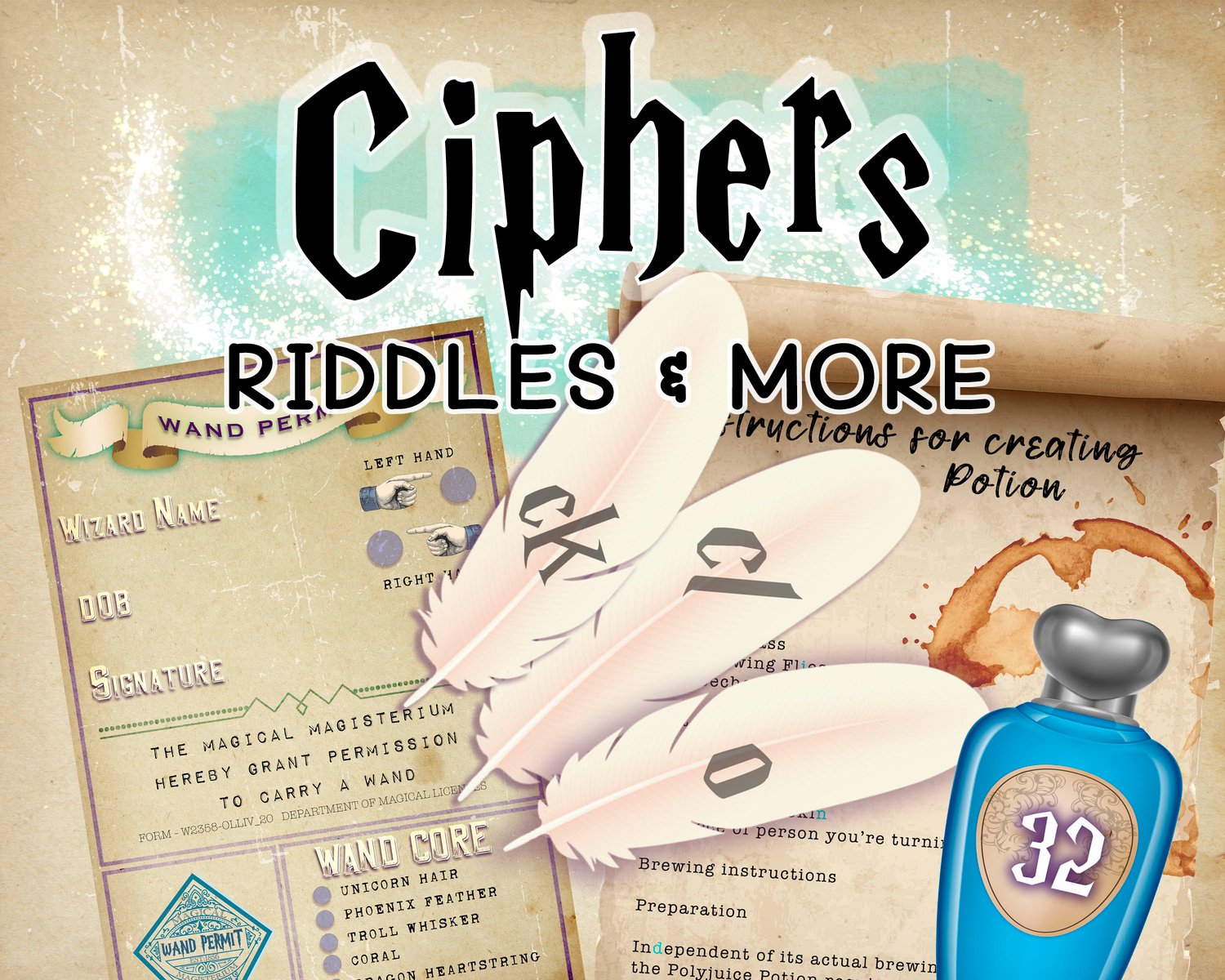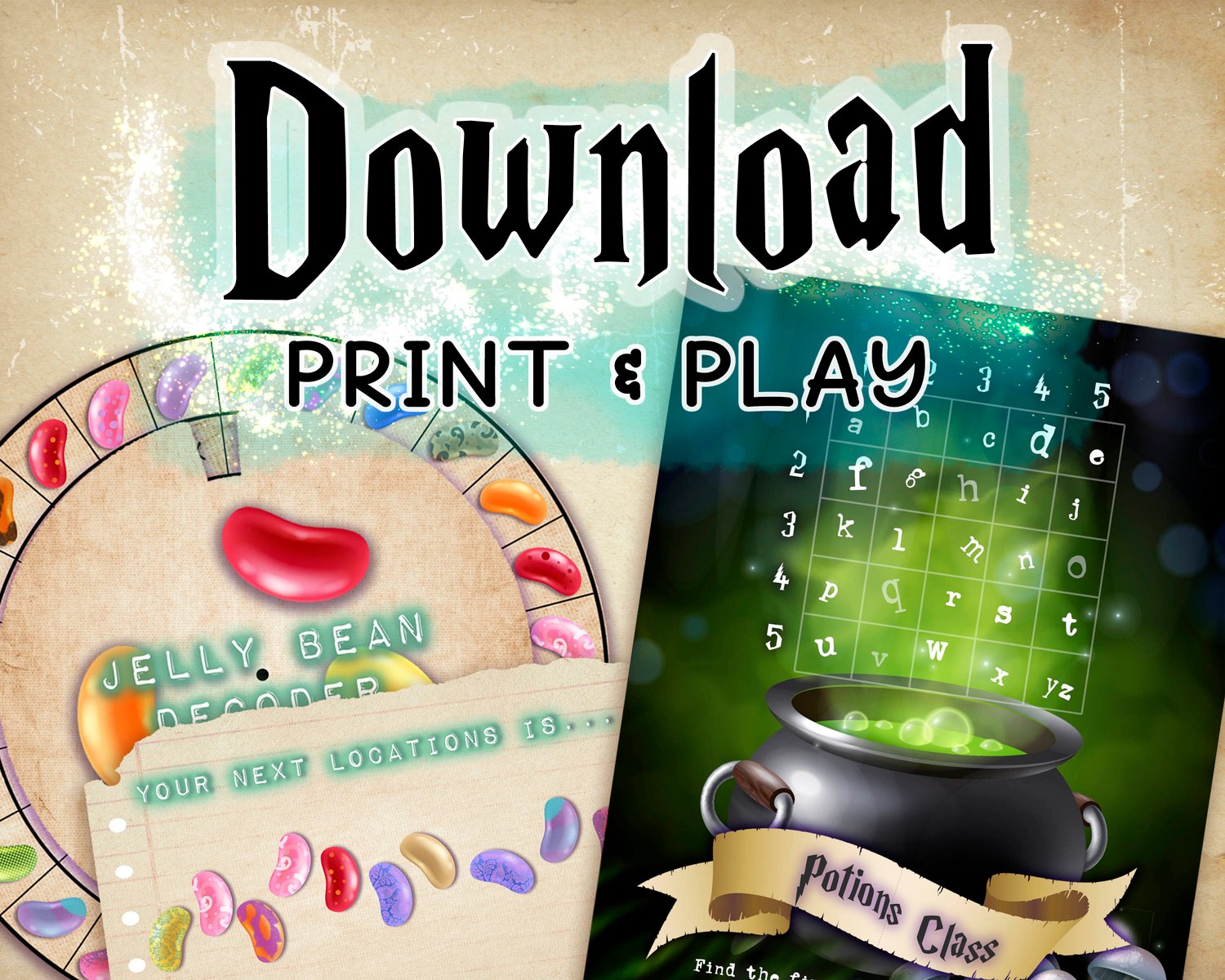 Wizard Treasure Hunt
If you've been searching for just the right activity for a Harry Potter themed birthday party or rainy day activity, our fun wizard treasure hunt game could be exactly what you are looking for.
This is not any ordinary treasure hunt. This is one of my mini treasure escape hunts where players find clues, solve puzzles and decode secret messages to find the treasure. A fun, wizard themed treasure hunt game. Great fun for children old and young. PLayer 6 years and younger may need assistance but this is a game for all the family old and young.
INCLUDED - FILES
1. A PDF with all puzzles, clues and tasks 12 pages in total (11 pages need for the game).
2. An game guide and instruction pdf,
3. Extras, including certificate, envelopes and more.
4. Editable blank clue cards available online using Canva.
CLUE LOCATIONS
Closet Door
Coat
Towel
Television
Spoon
Remote Control
Window
Fridge
Table
Clock
Kitchen
BONUS: A few of the clues can be adapted to be a location of your choosing, giving you more flexibility. There is no particular order to the clue locations, and you can omit some clues if you do not wish to use them.
YOU WILL NEED:
A colour printer or printing service.
Scissors
Half an hour to set up the game and prepare.
A split pin or brad would be handy but not essential.
Lock Paper Escape's games can be printed instantly right at home, and you can be playing in no time. Simply, download, print and play! All you have to do is hide the clues and watch the fun begin.