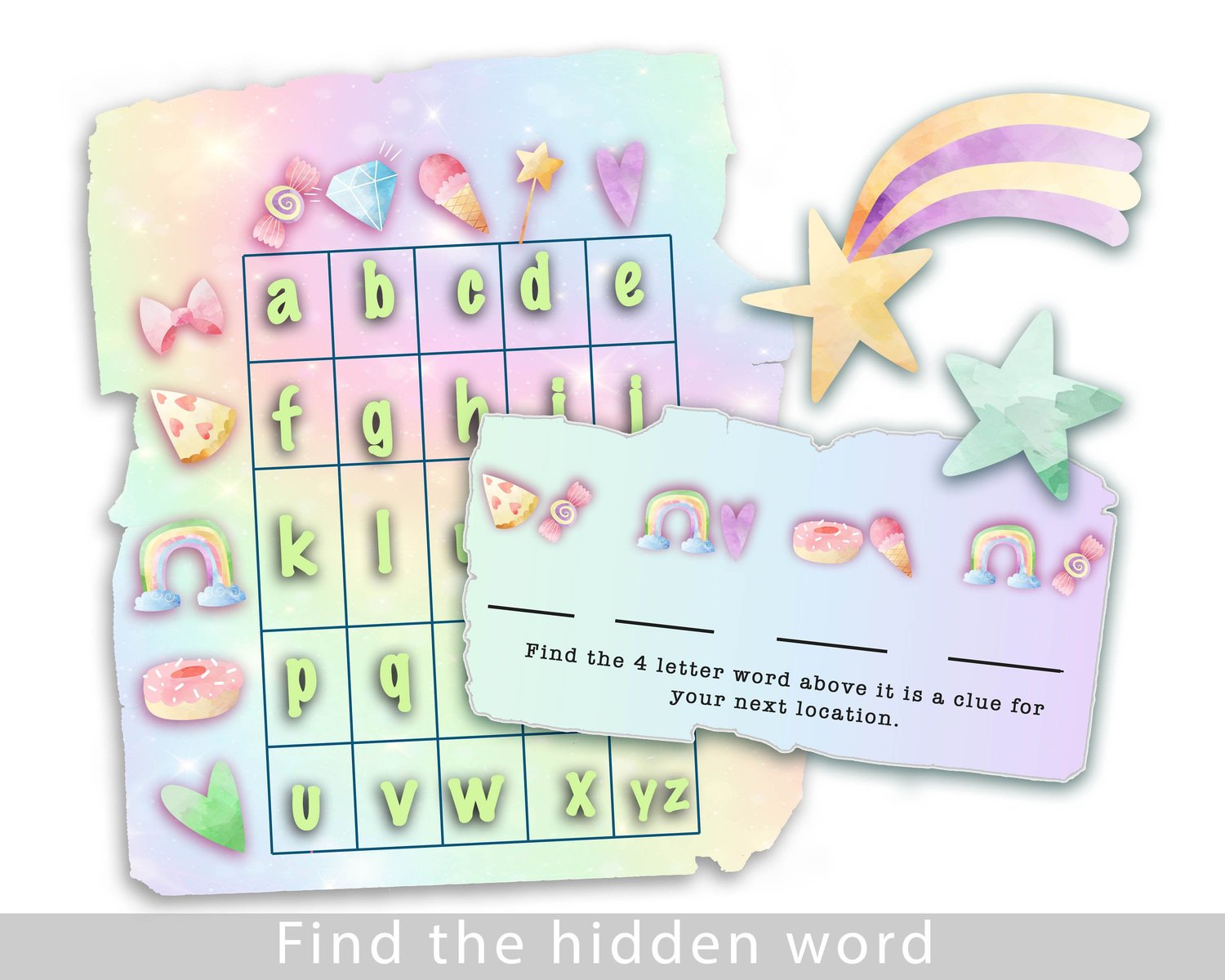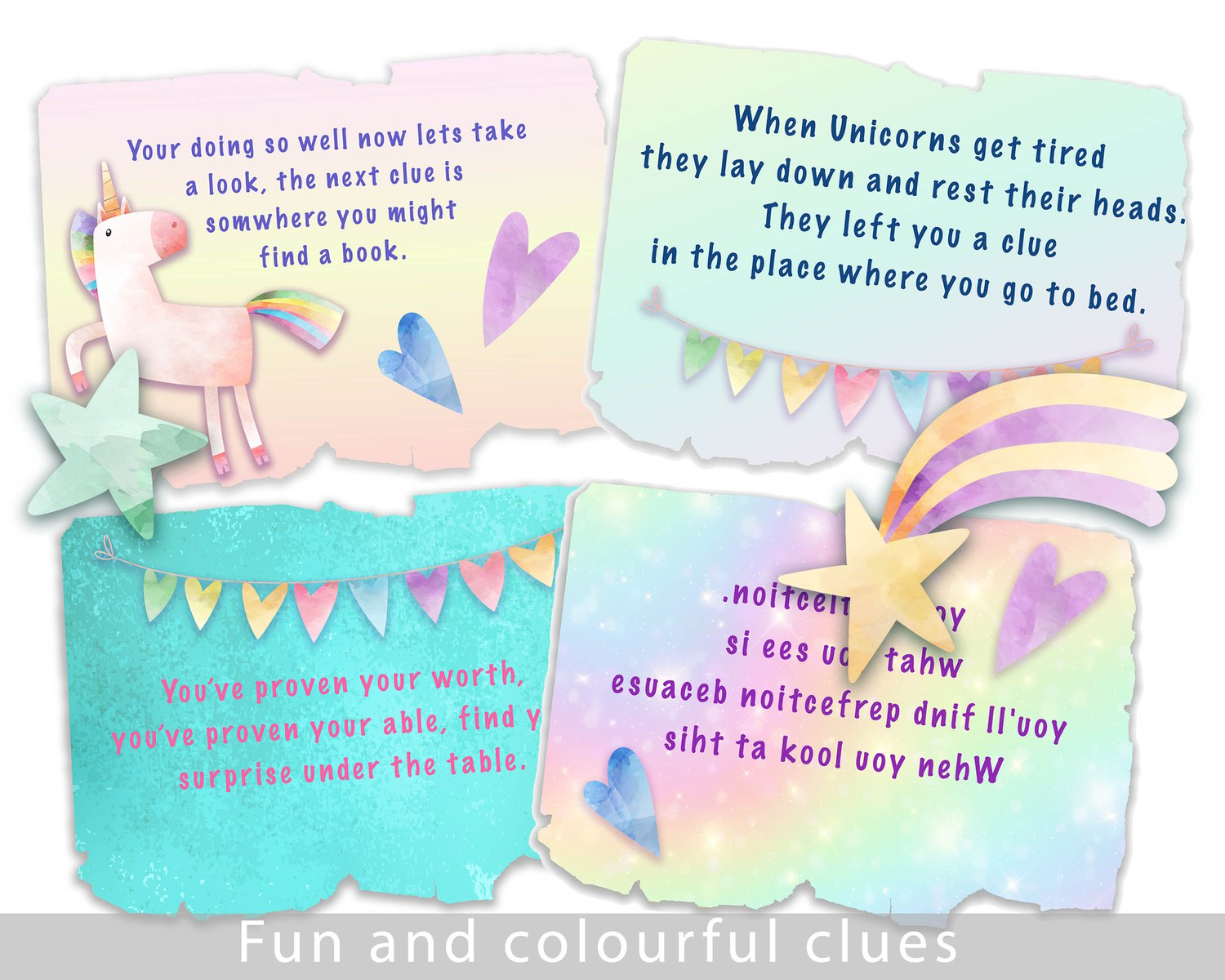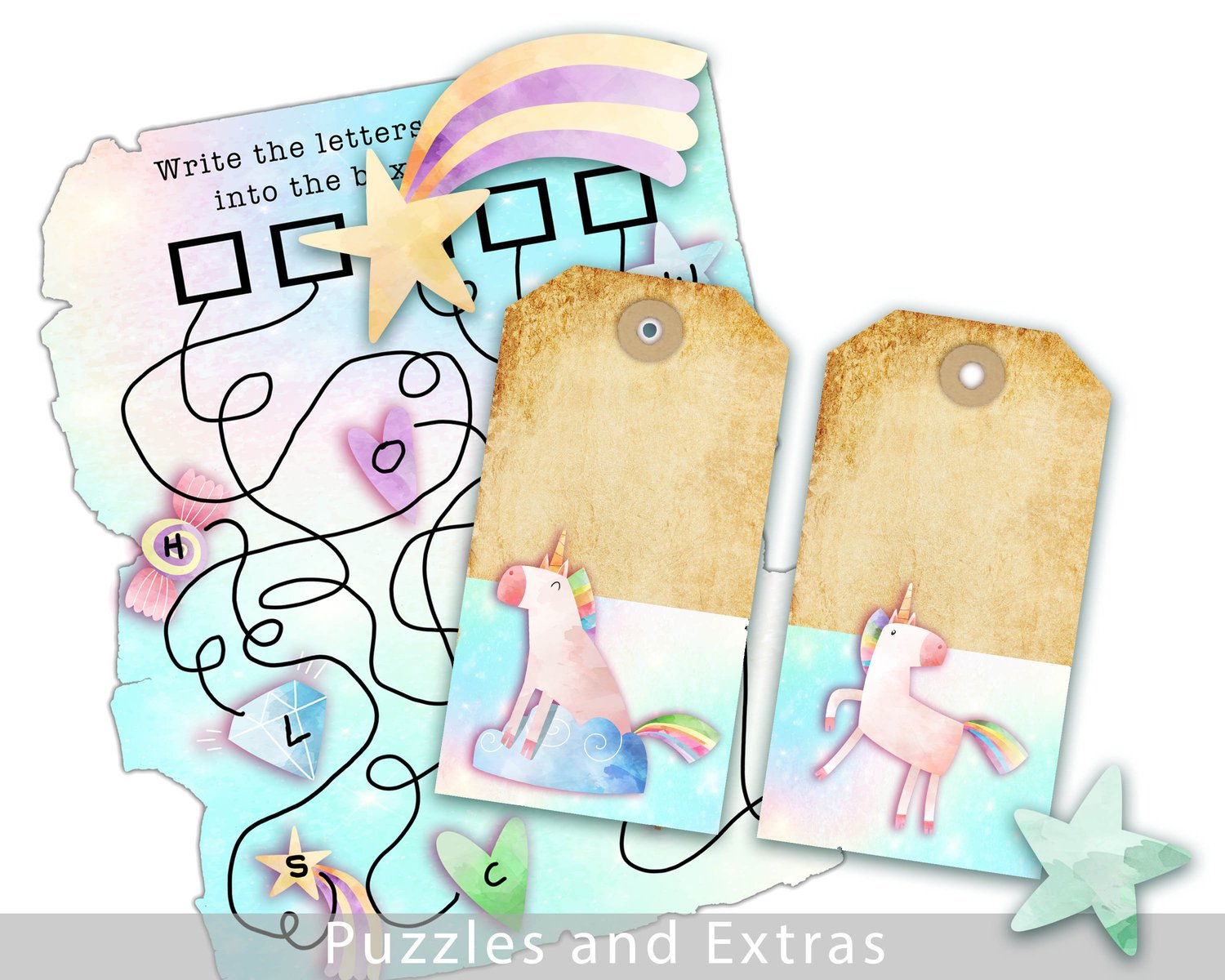 Unicorn Treasure Hunt
Ready for a unicorn adventure? This is not any ordinary treasure hunt, players find clues, solve puzzles and decode secret messages to find the treasure. An epic printable unicorn treasure hunt game for children young and old. Host an amazing unicorn adventure for a birthday party game or works a treat to reveal those special birthday gifts.
All the hard work has been done for you all that's left is to make those special memories, plus a little bit of time preparing your hunt.
----* I N C L U D E D - F I L E S *----
- Introduction scroll with 1st clue -
- 11 additional clue locations and 2 blank templates so you create your own clues.
- Gift Tags - Themed printable envelope.
2. A Guide, with hints and tips on how to set up and play your birthday treasure hunt.
----*CLUE LOCATIONS:*----
SHOE

NEAR KITCHEN SINK

BEDROOM

MIRROR

BOOK

TABLE

FRONT DOOR

WASHING MACHINE

LIGHT

BATHROOM

CLOCK

FORK
There is no particular order to the clue locations and you can omit some clues if you do not wish to use them.
----* Y O U - W I L L - N E E D *----
A color printer or printing service. Scissors
----* H O W - I T - W O R K S *---- 
After checkout, you will receive an email with your order ready to download as soon as the payment has cleared.