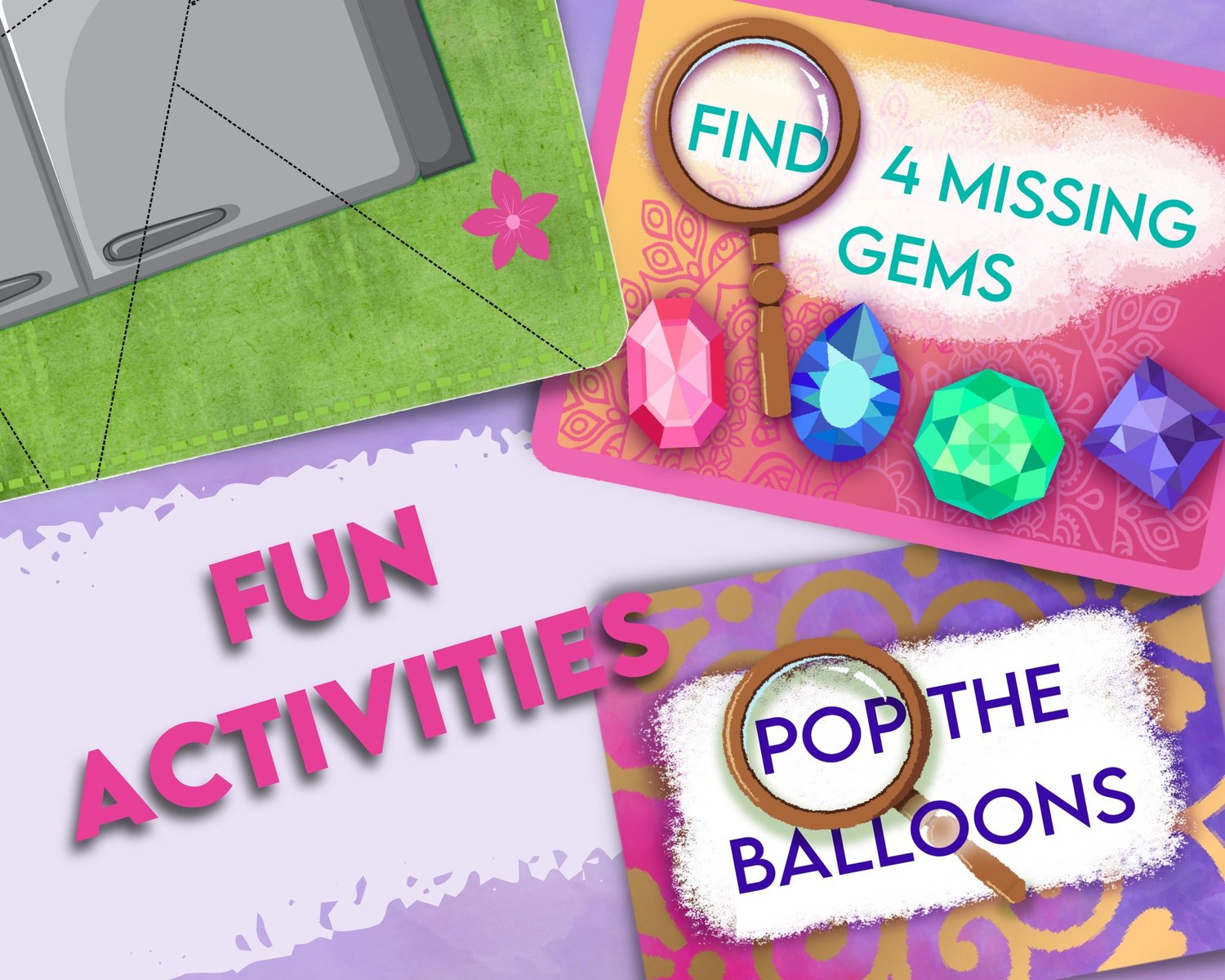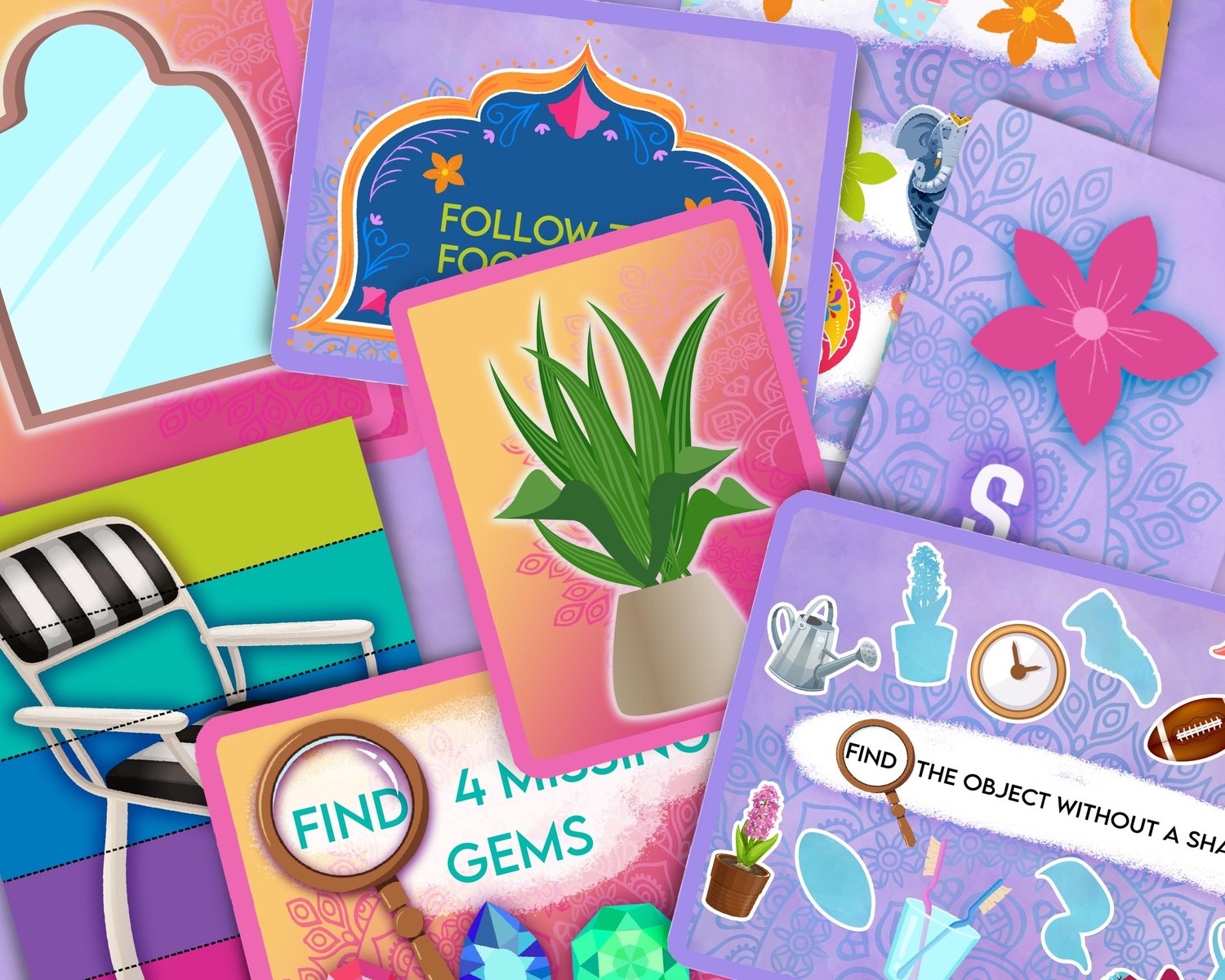 Royal Detective Escape Room Hunt - Outside Version
Become a royal detective. And search for the missing crown. This is a mini escape room hunt game. A great way to have some fun as a birthday party activity or treat. The children will have a blast at home, following clues and finding their prize. The Royal detectives have been tasked with finding the missing crown in a host of easy-to-read puzzles and clues great for early readers. Will they solve the case?
This is a done-for-you escape room treasure hunt. Just add your final prize and set it up for your royal detectives. Easy set up with no internet or locks needed to play!
►►►📂 FILES INCLUDED 📂 ◄◄◄
There are 2 PDF's a guide and game material.
- 11 puzzles and activities.
- 12 easy picture card clues
- Lock Kit
- Blank clue cards to handwrite any extra clues
- Golden crown printable prop
- Themed envelopes.
- Gift tags
- Crown colouring page
- Detective badges
- Photo Prop Posters
🏠CLUE LOCATIONS 🏠
You can play all the clues or just the ones you want to use. These are the clue locations for the puzzles and activities included in the kit
Flower
Bin
Fence
Ball
Hose
Swing
Watering Can
Chair
Bike
Mailbox
FREECHOICE
Here are the locations for the picture clue cards
Slide
Trampoline
Boot
BBQ
Sauce Bottle
Table
Trowel
Bucket
Door
Tree
Glove
Wheelbarrow
►►►✂️ YOU WILL NEED ✂️ ◄◄◄
A colour printer or printing service.🖨️
Paper
Scissors
Blue, green and purple/pink crayons or pencil
A split pin or thumbtack