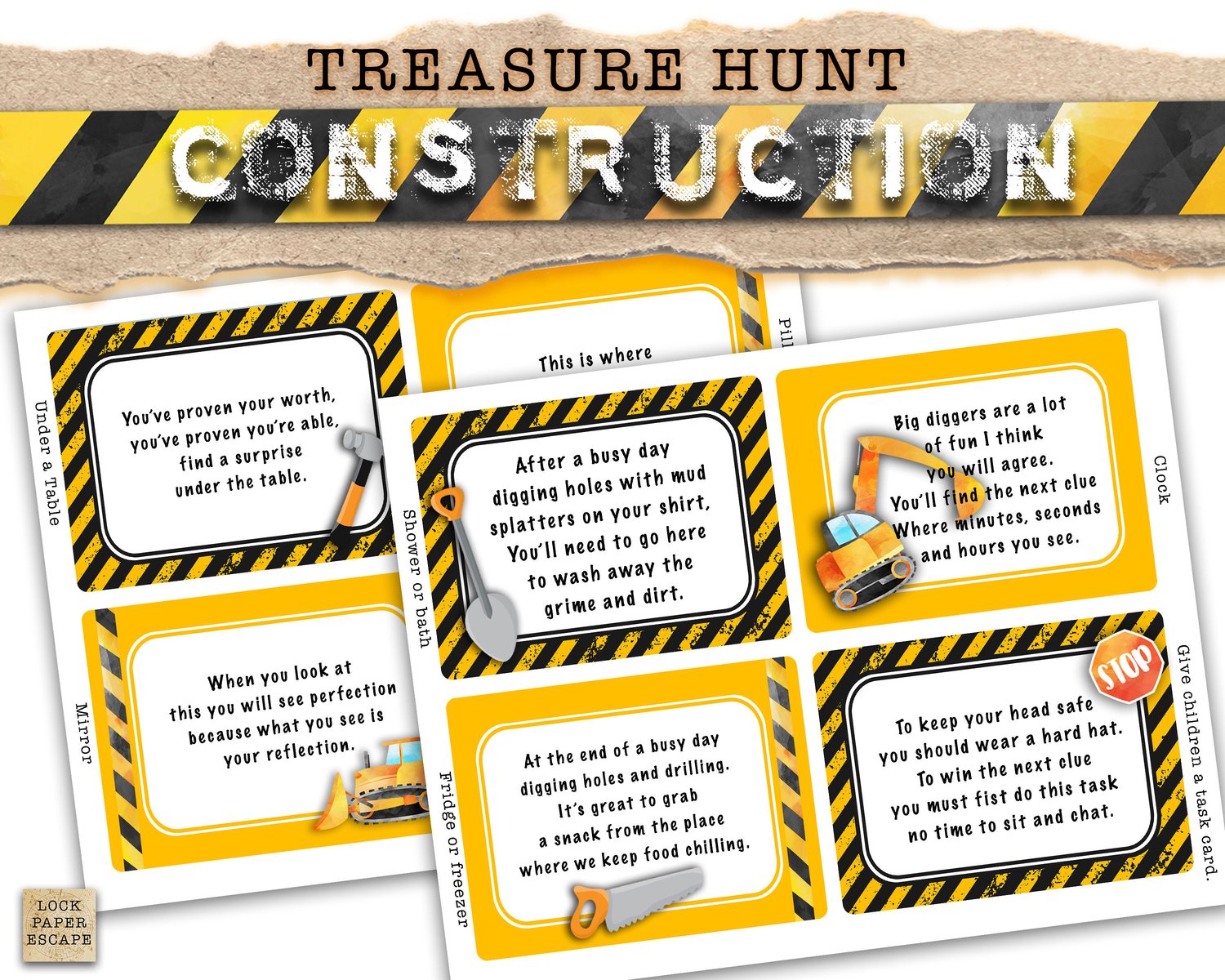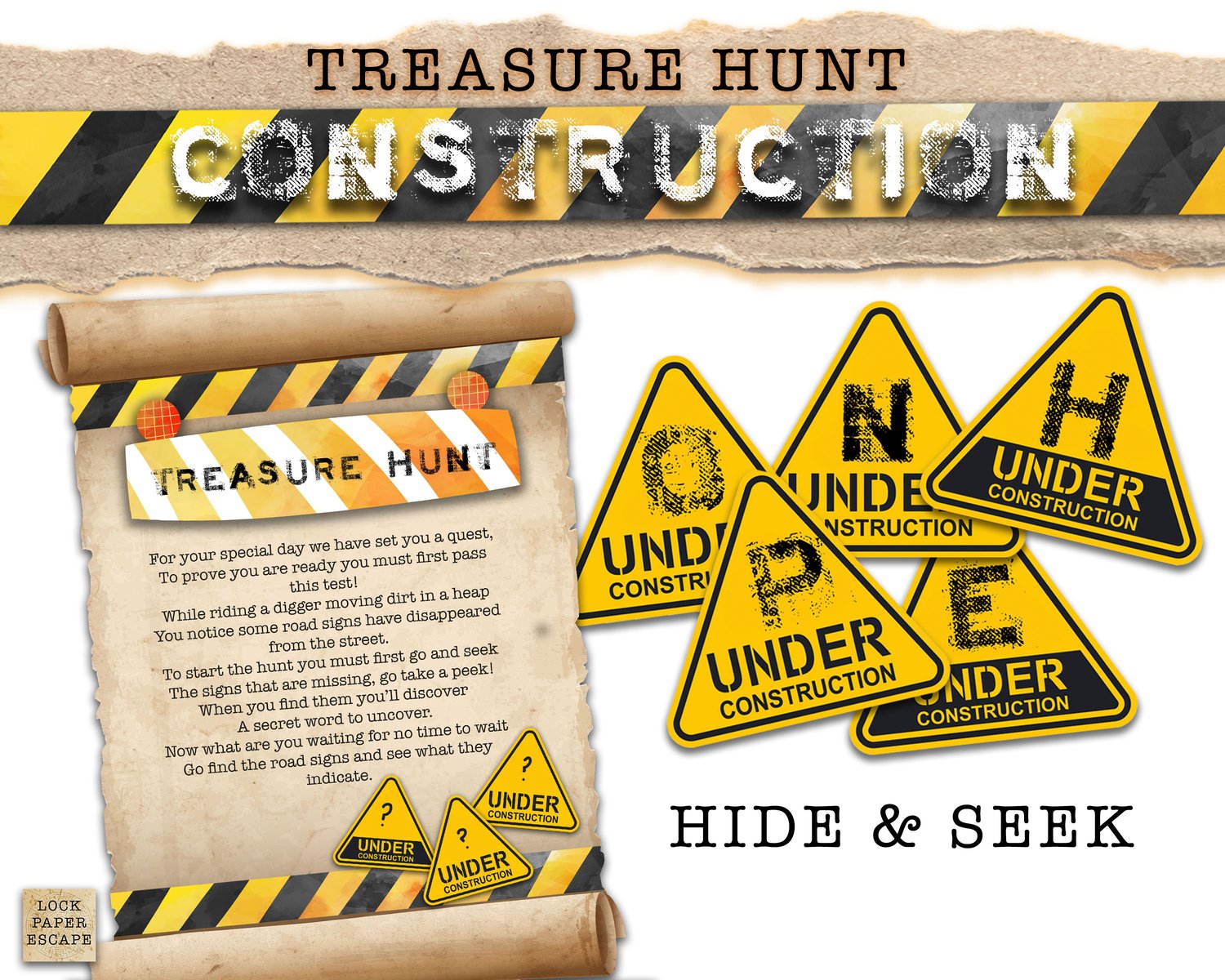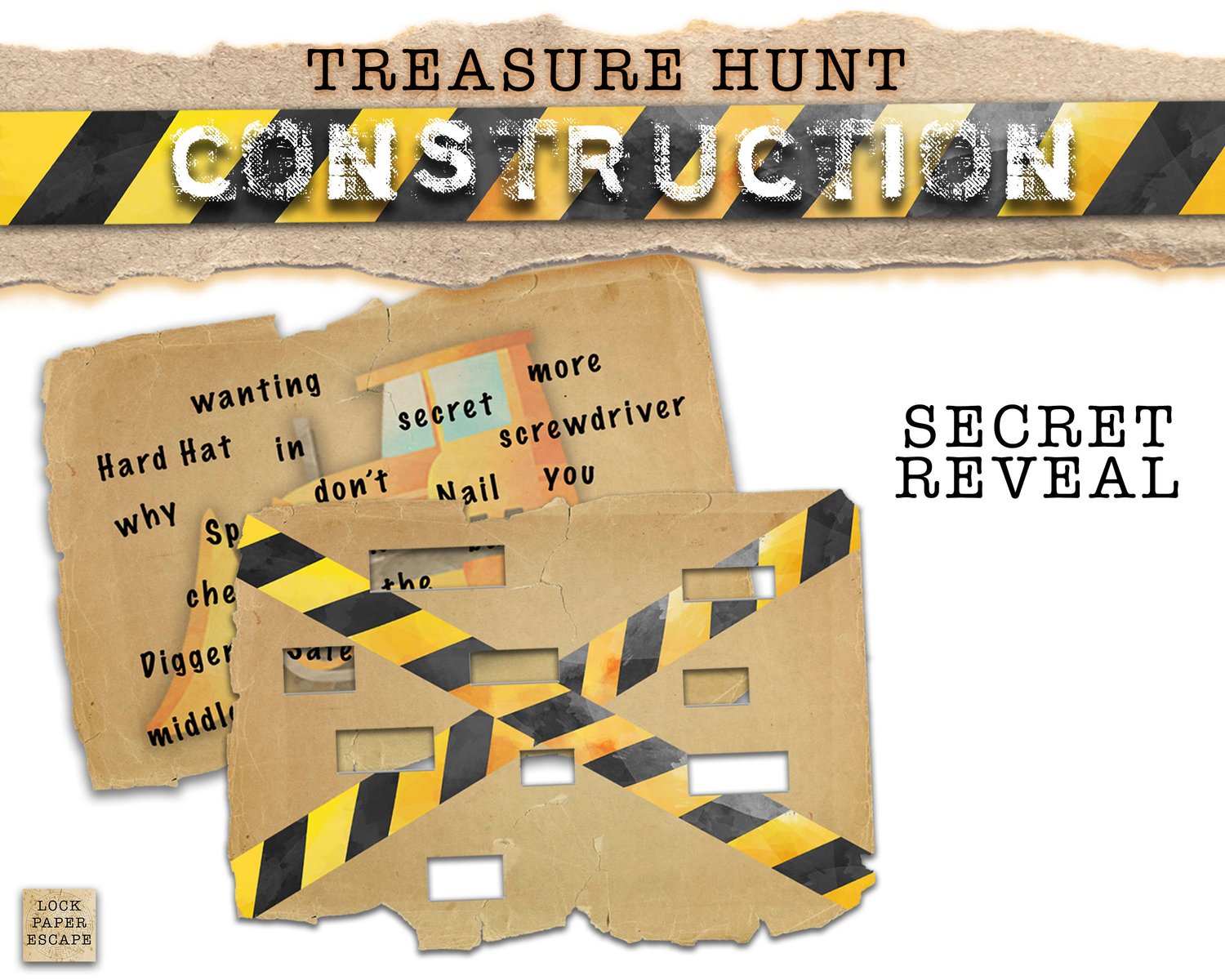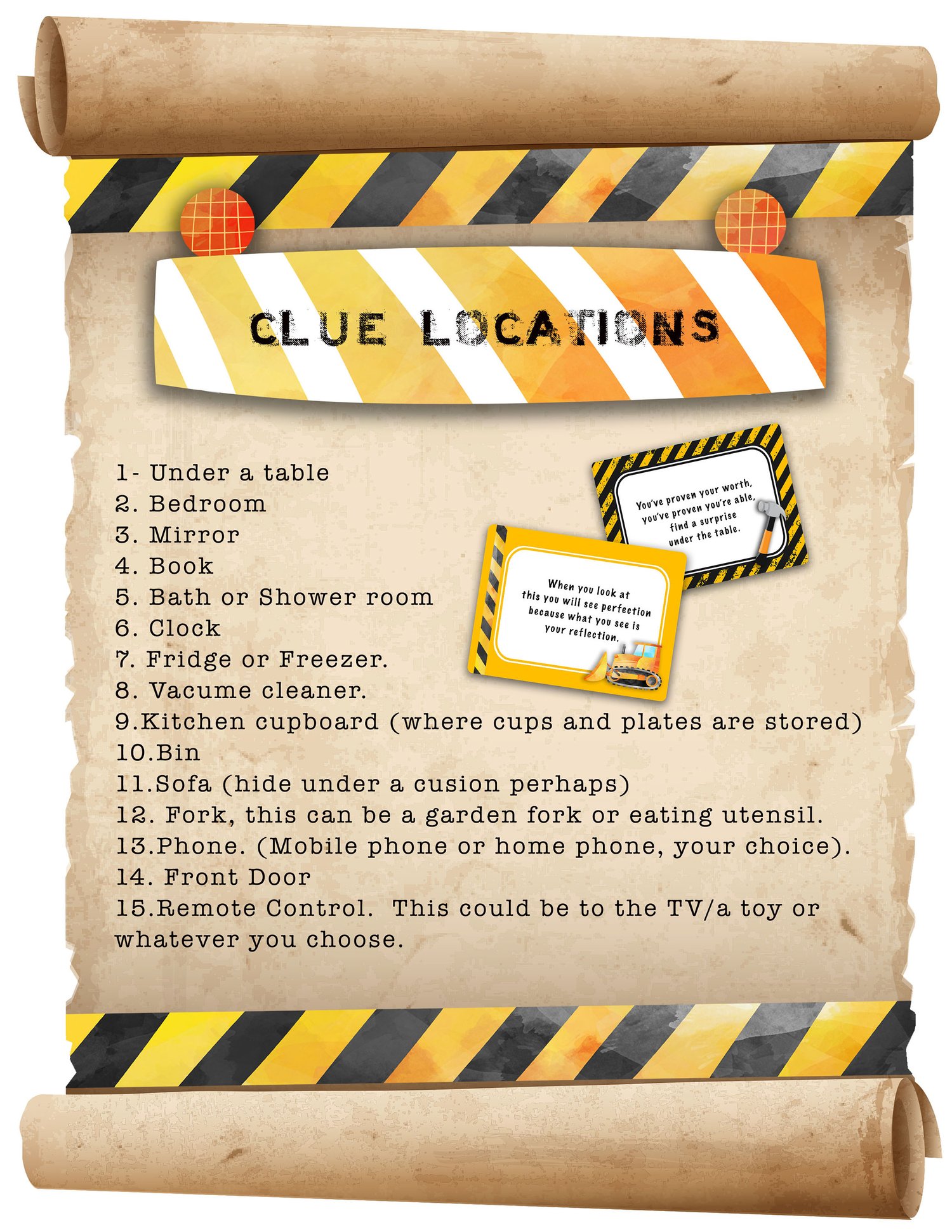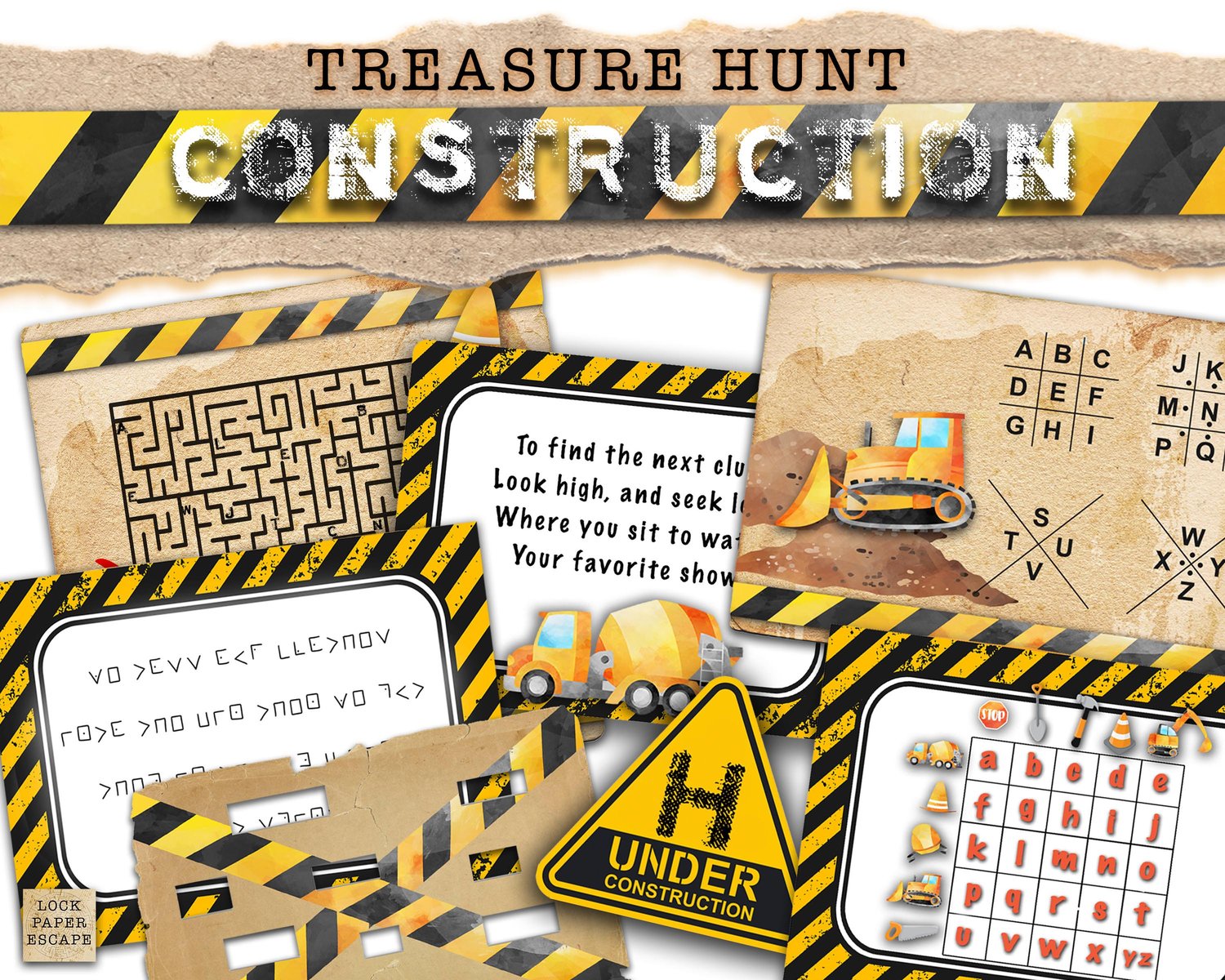 Construction Treasure Hunt
This is not any ordinary treasure hunt, players find clues, solve puzzles, and decode secret messages to find the treasure. This is a fun, colorful construction themed treasure hunt game.
An epic treasure hunt printable game for children young and old. Have fun with your children on their birthday or just for a fun rainy day activity, have them running around the house solving clues to find the treasure.
----* I N C L U D E D - F I L E S *----
You will receive a pdf with your treasure hunt, you can then download print and play.
The PDF includes.
- Introduction scroll with 1st clue.
- 15 Clue locations and blank templates so you create your own clues.
- Prize Tags
- Tasks sheet 
- A GUIDE PDF FILE, with hints and tips on how to set up and play your treasure hunt.
----* Y O U - W I L L - N E E D *----
A color printer or printing service and scissors.