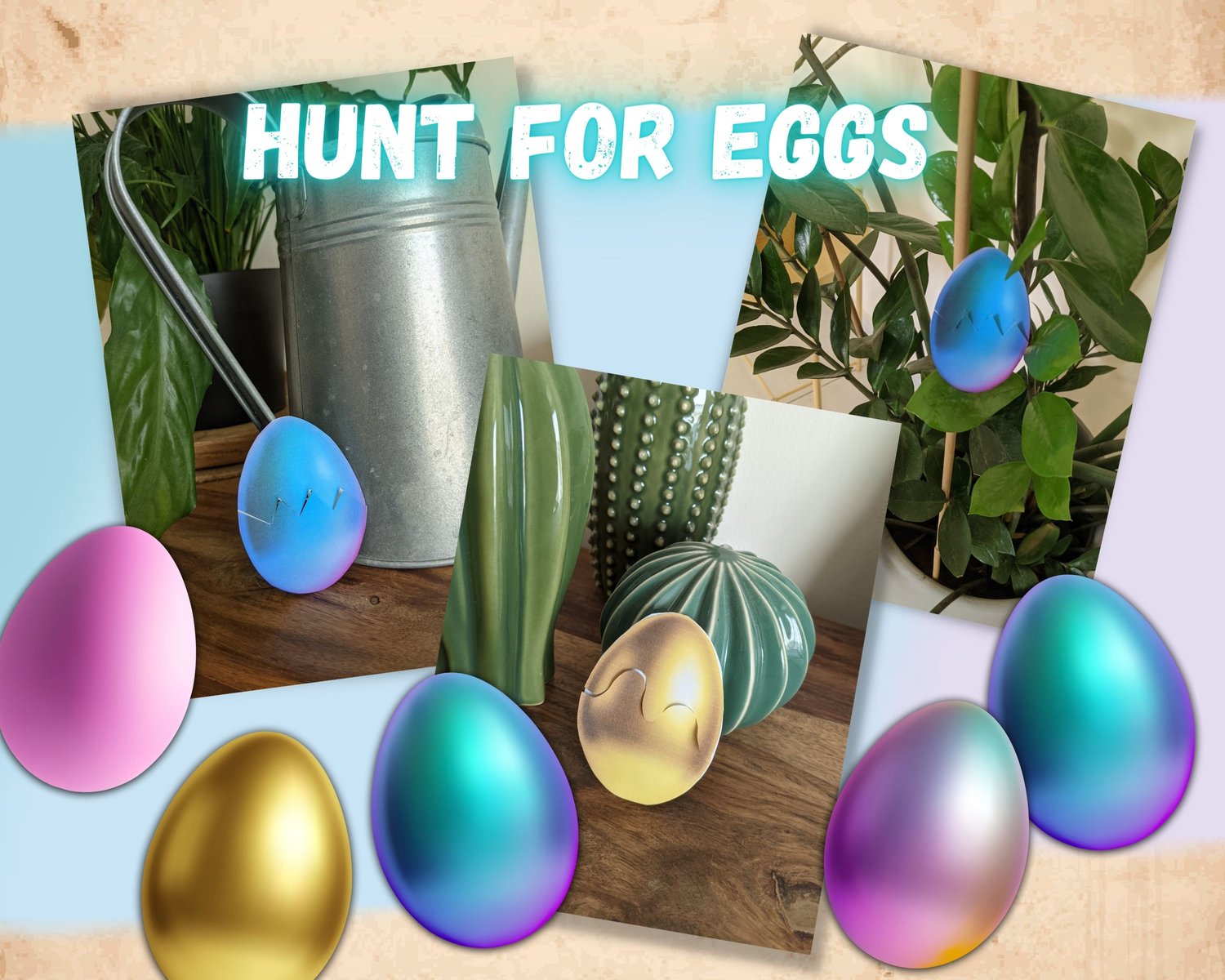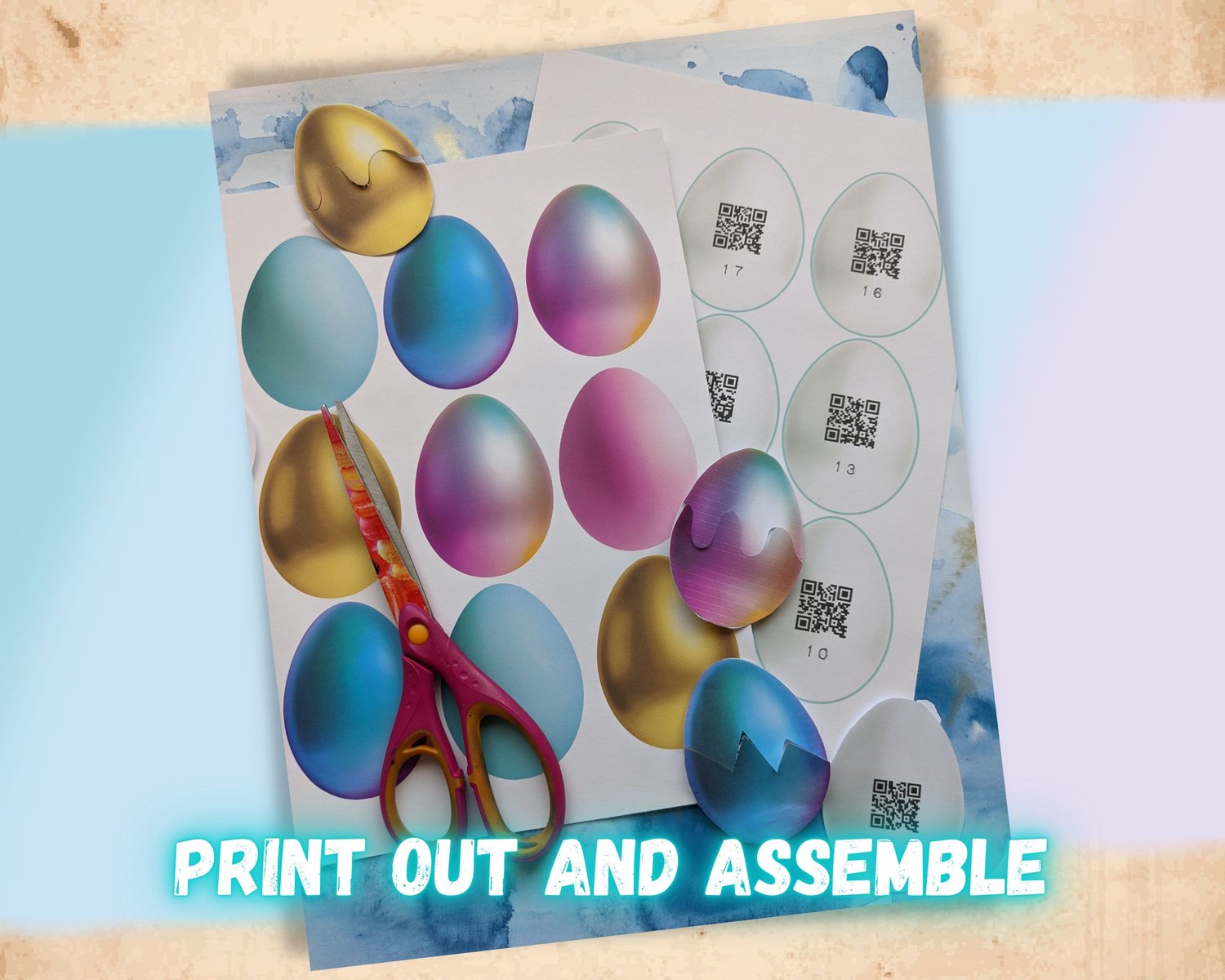 QR code Easter Hunt
Easter will be here before you know it, so grab our fun printable Easter egg hunt and get you ready for the big day!
It's SUCH a fun game! An Easter Treasure hunt using QR codes. Have children running around hunting for their eggs on Easter morning. At each location, they find and scan the QR code to reveal their next clue.
If you have more than one child you can have each one following their own treasure hunt. Just print off the cover eggs and assign a colour to each player. There are five different coloured eggs. At each location, they find their coloured egg, scan the QR code and move to the next location.
----* I N C L U D E D - F I L E S *----
- 20 ready-made QR clues (these are hosted online you do not print them out)
- Printable Sheet with QR code eggs, a white set and a multicoloured set.
- Plain Eggs, to print and conceal the QR code if you wish. (great for creating multiple treasure hunt routes at one time)
----* C L U E - L O C A T I O N S *----
1 - Book
2 - Car
3 - Dirty clothes
4 - Lawn Mower
5 - Fence
6 - Flower Pot
7 - Freezer
8 - Fridge
9 - Garden Chair
10 - BBQ Grill
11 - Kitchen Drawer
12 - Pillow
13 - Rake
14 - Shed
15 - Shoes
16 - Sink/Dishwasher
17 - Sock Drawer
18 - Swing
19 - Toothpaste
20 - Tree
----* Y O U - W I L L - N E E D *----
A colour printer
A QR scanner ESSENTIAL