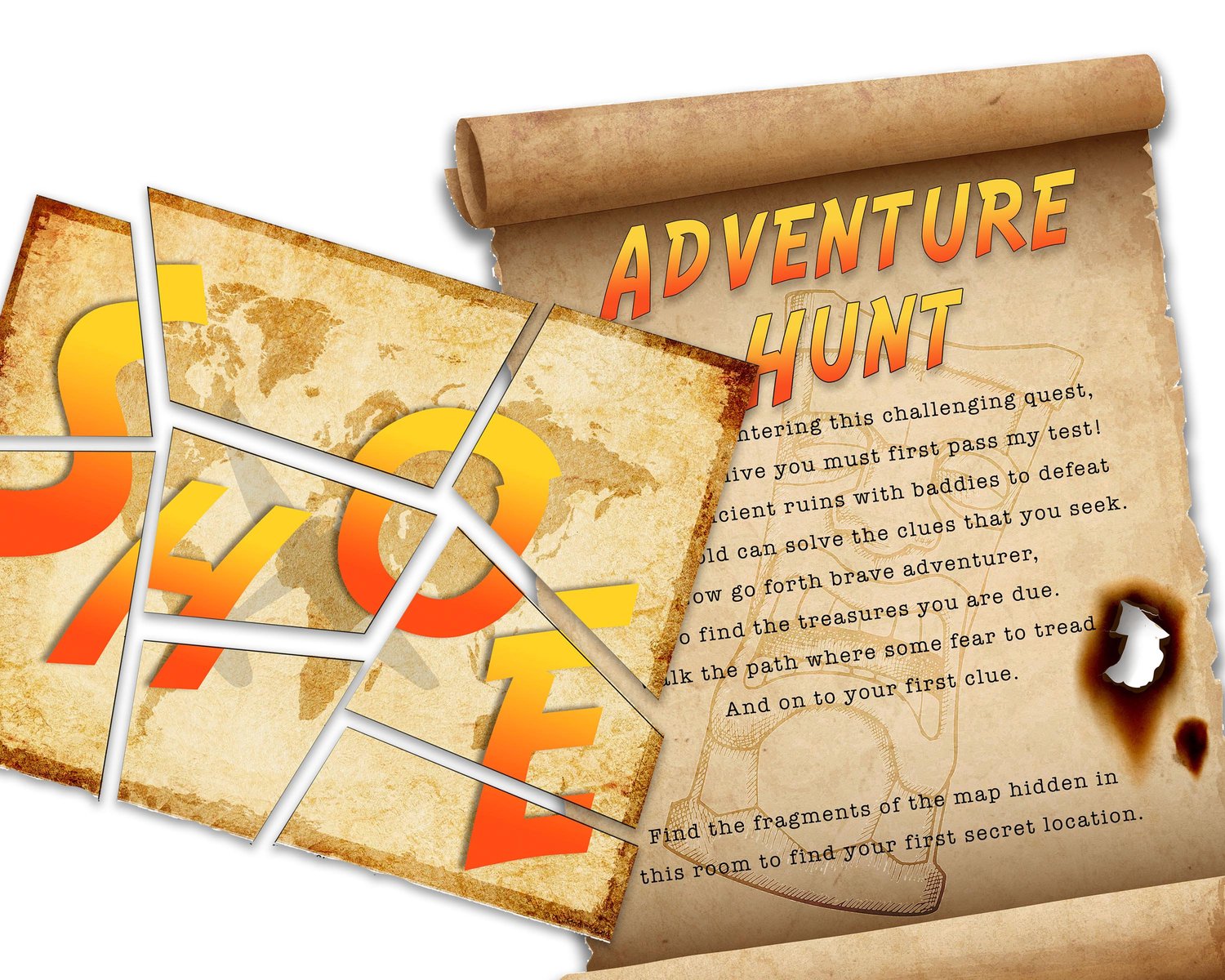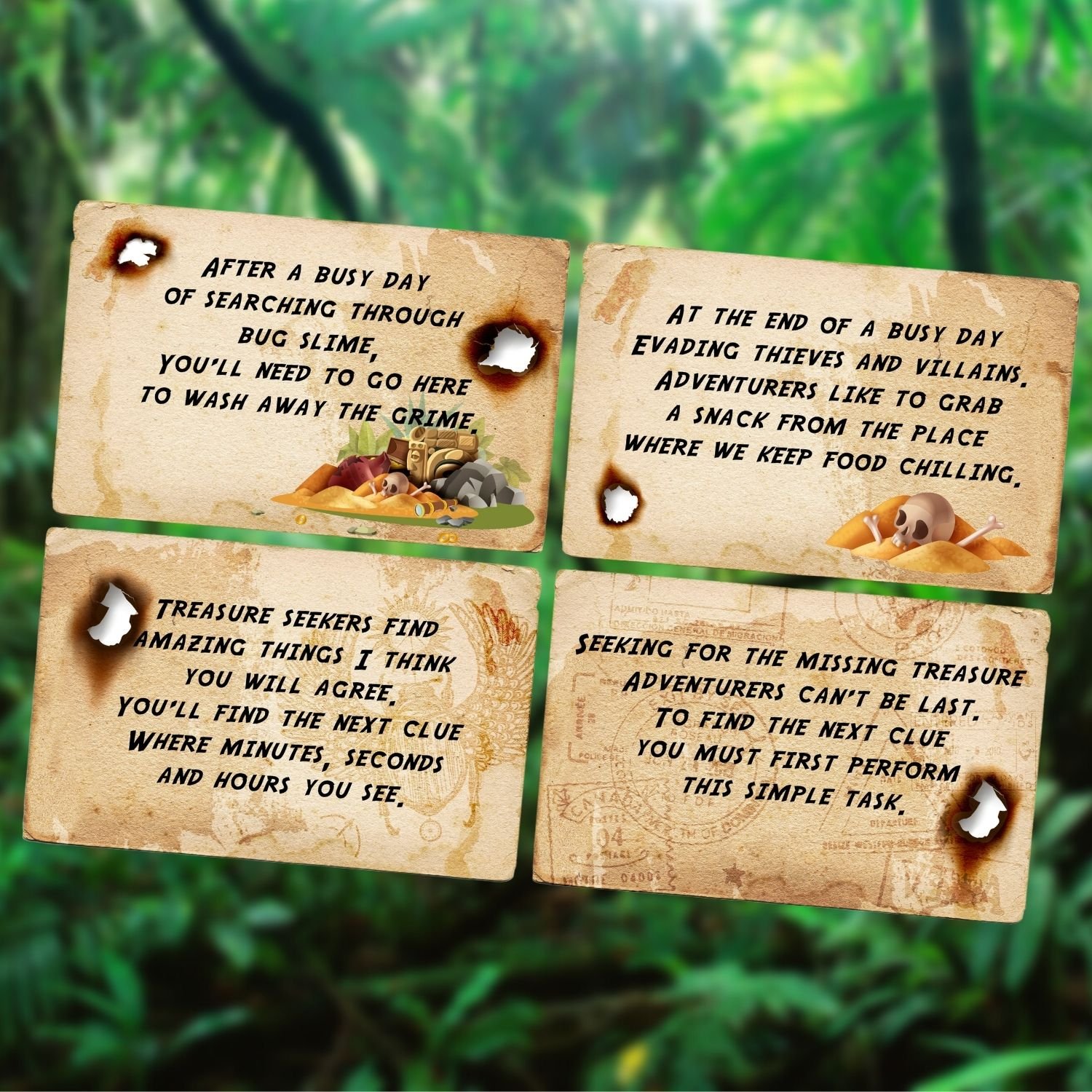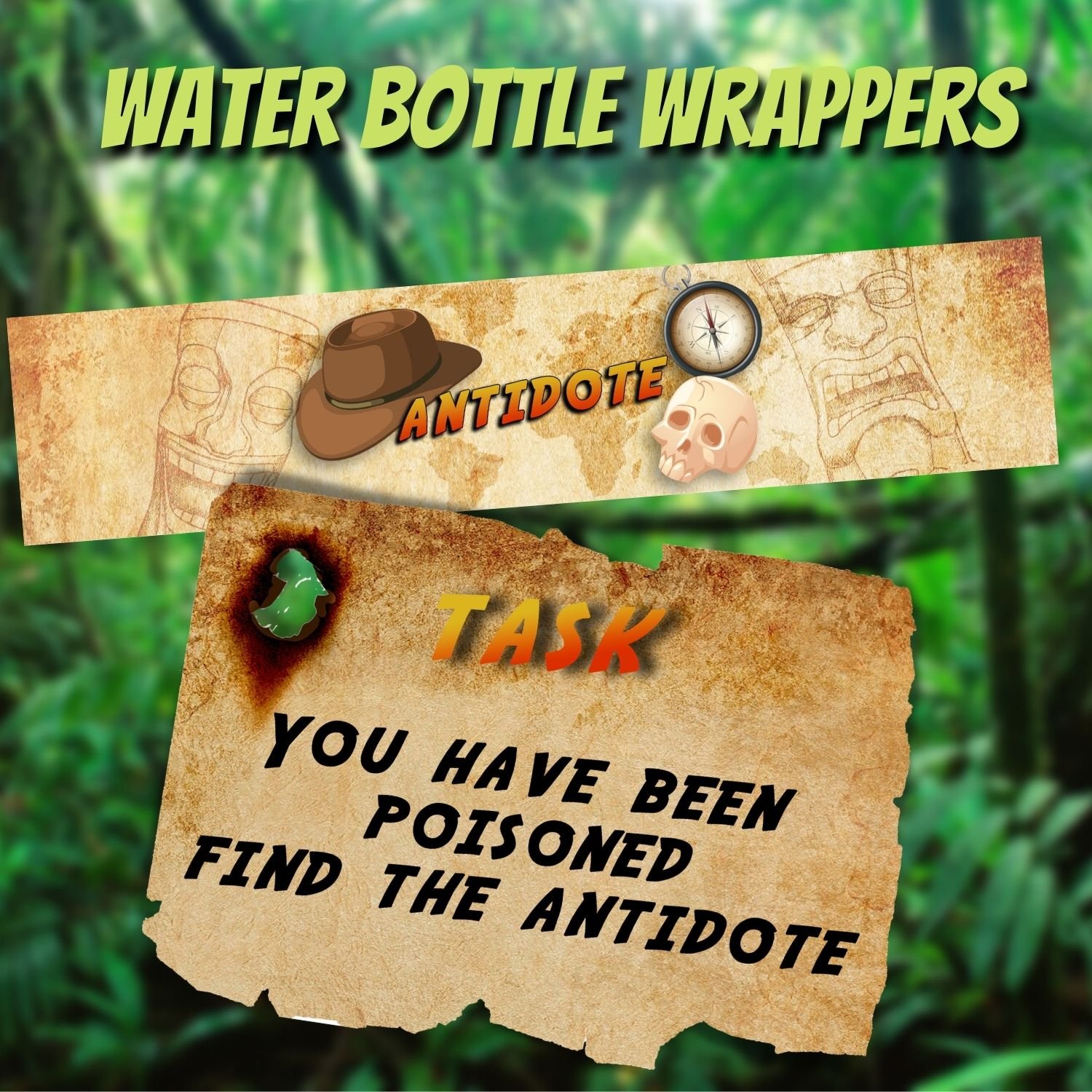 Indiana Jones Treasure Hunt
Get ready for the ultimate treasure hunt experience! Grab your whip, and let's go on an Indiana Jones-inspired treasure hunt. This is no ordinary quest - it's an EPIC adventure where you'll uncover clues, unravel puzzles, and crack secret codes. Perfect for all ages, whether you're planning a thrilling birthday surprise or organizing a party activity.
Immerse yourself in the excitement as you explore your own home, on a mission to discover hidden treasure. With this specially designed kit, all the planning and preparation is taken care of for you. Simply download, print, and let the fun begin!
Gather your family together and embark on a thrilling journey that lasts 40-60 minutes. Get ready to unleash your inner explorer and unleash the fun!
📂 FILES INCLUDED 📂 
You will be sent an email with links to your treasure hunt. There are three PDF's a guide, game material and extras. Plus, links to editable templates to create extra clues.
- Introduction scroll
- 12 ready-made clue locations plus two additional puzzles that allow you to choose the location.
- Editable blank templates to make your own clues.
- Themed printable envelopes.
- Additional party tasks cards.
- Editable Happy Birthday poster
- Happy birthday water bottle wrappers and antidote bottle wrappers
🏠CLUE LOCATIONS 🏠
- Shoe
- Under a Table
- Bedroom
- Mirror
- Book
- Shower or Bath
- Clock
- Fridge or Freezer
- Front Door
- Fork
- Washing Machine
- Chair
Plus two free choice locations you can add for where ever you would like to send the players to.
✂️ YOU WILL NEED ✂️ 
A colour printer or printing service.🖨️
Paper
Scissors