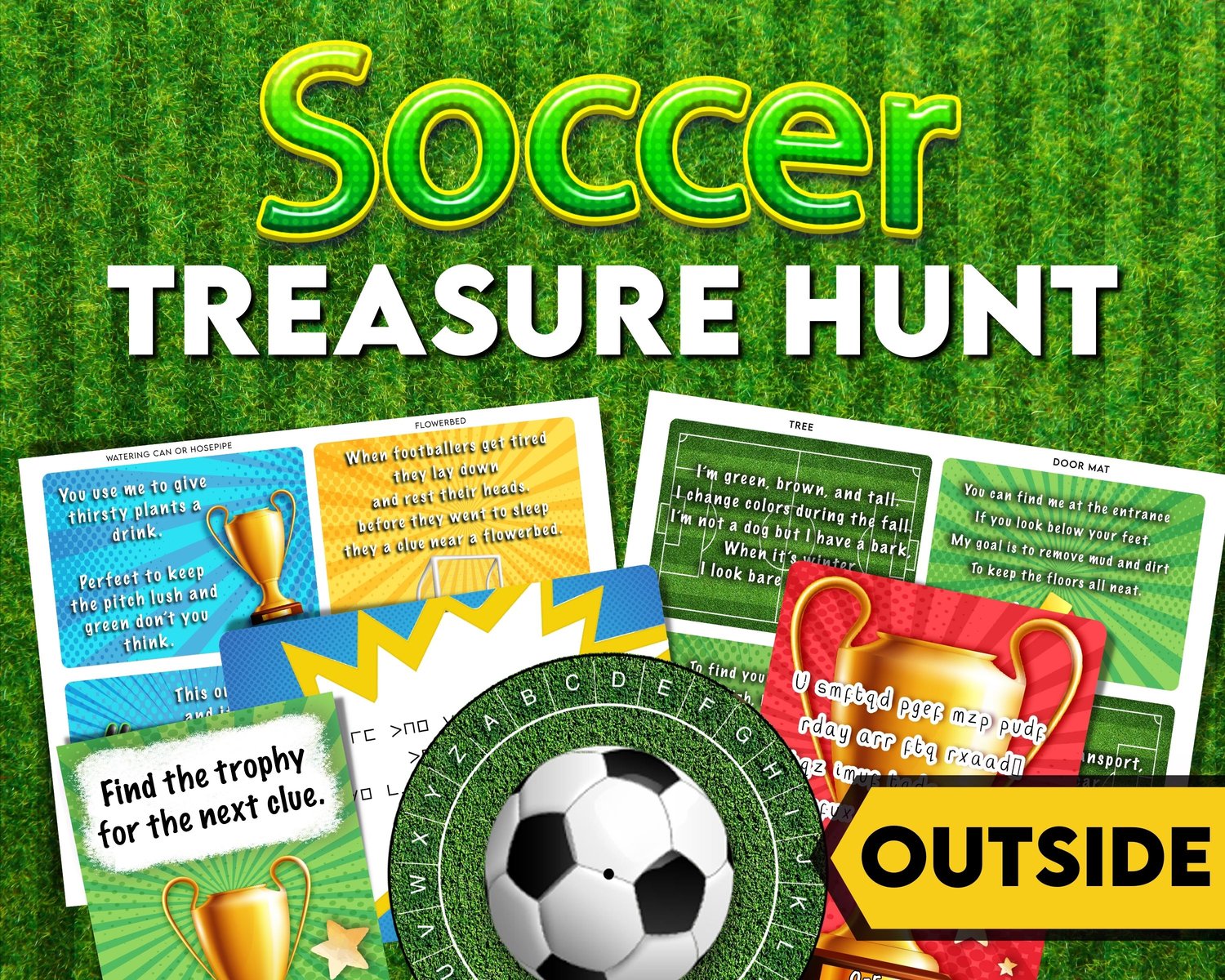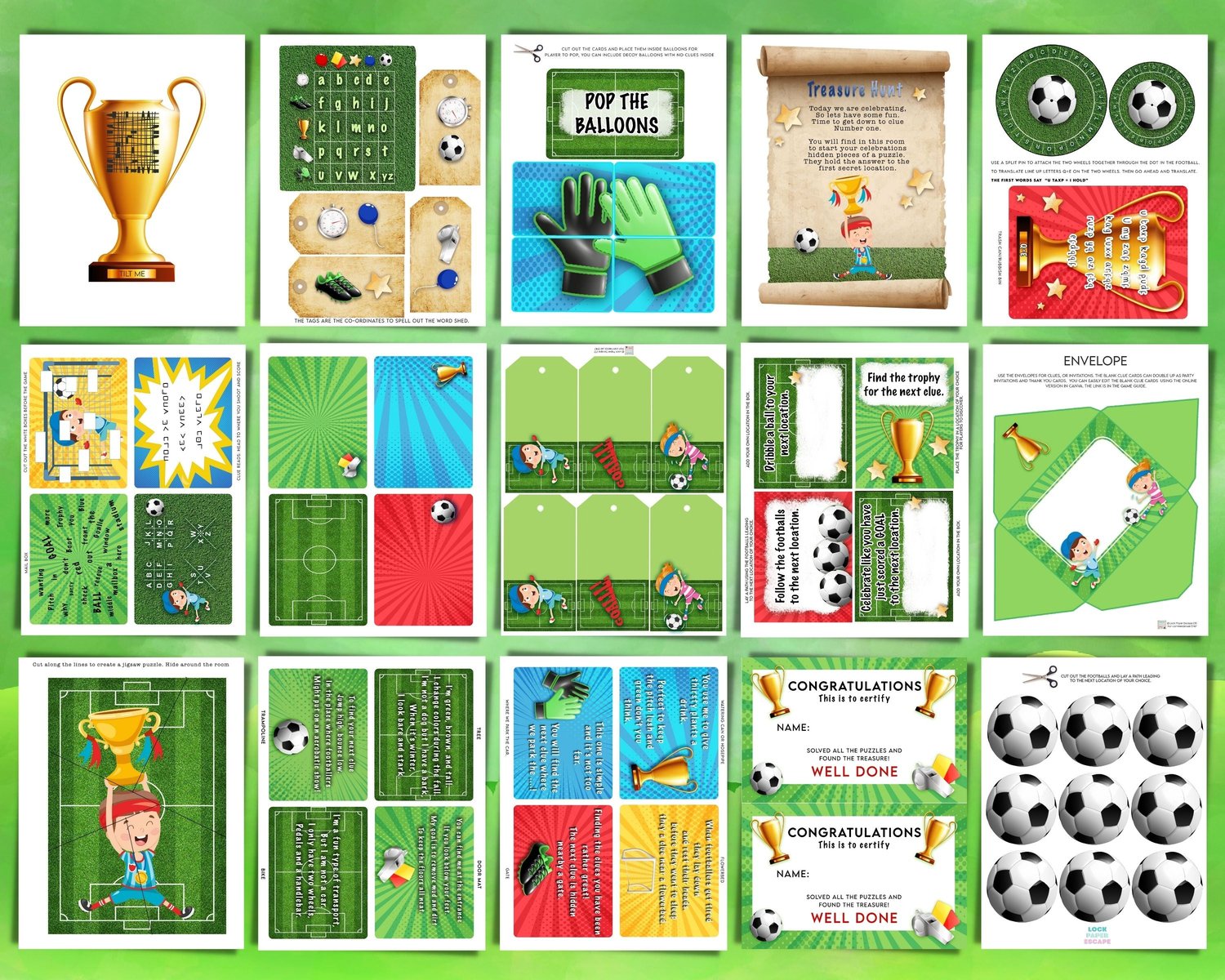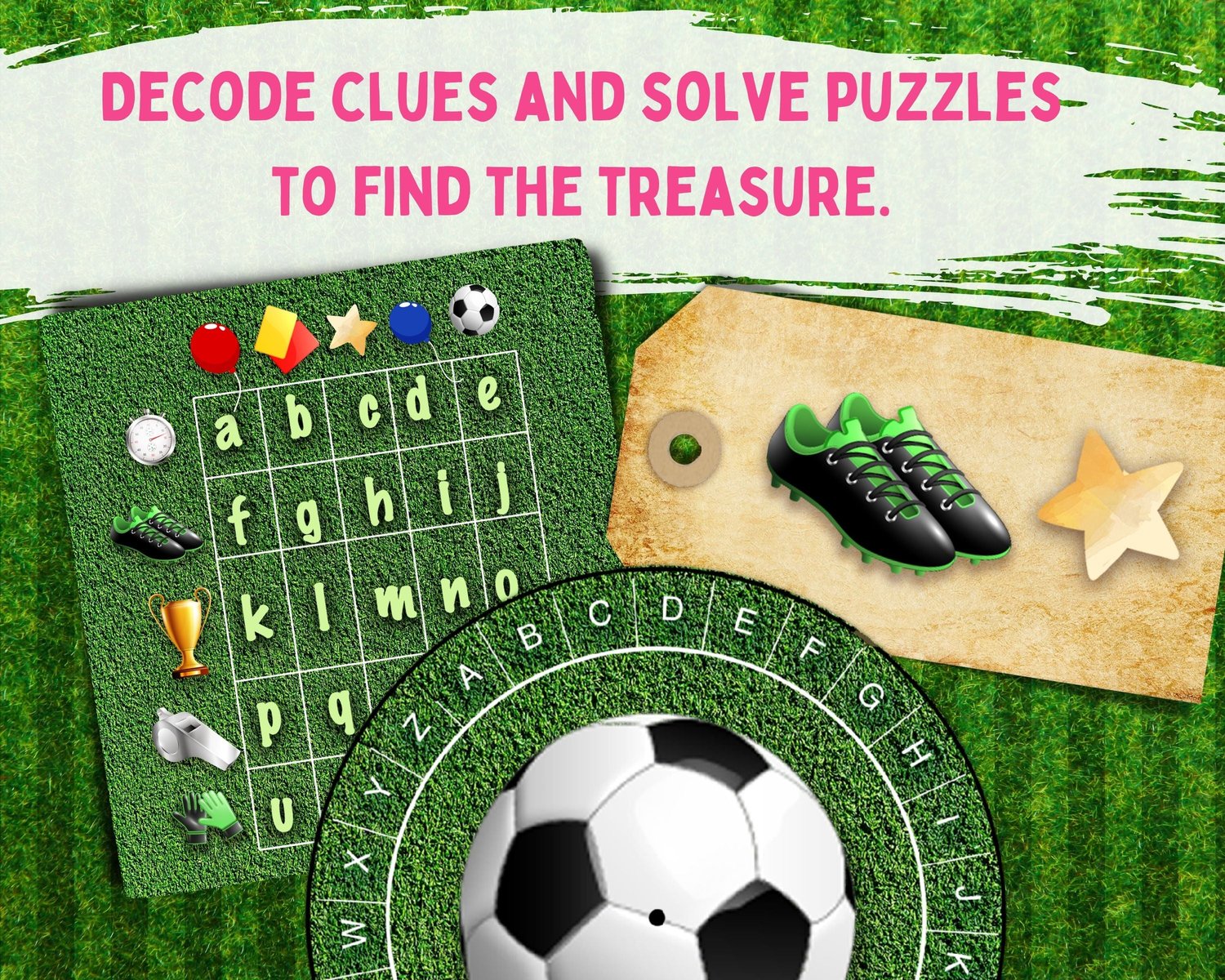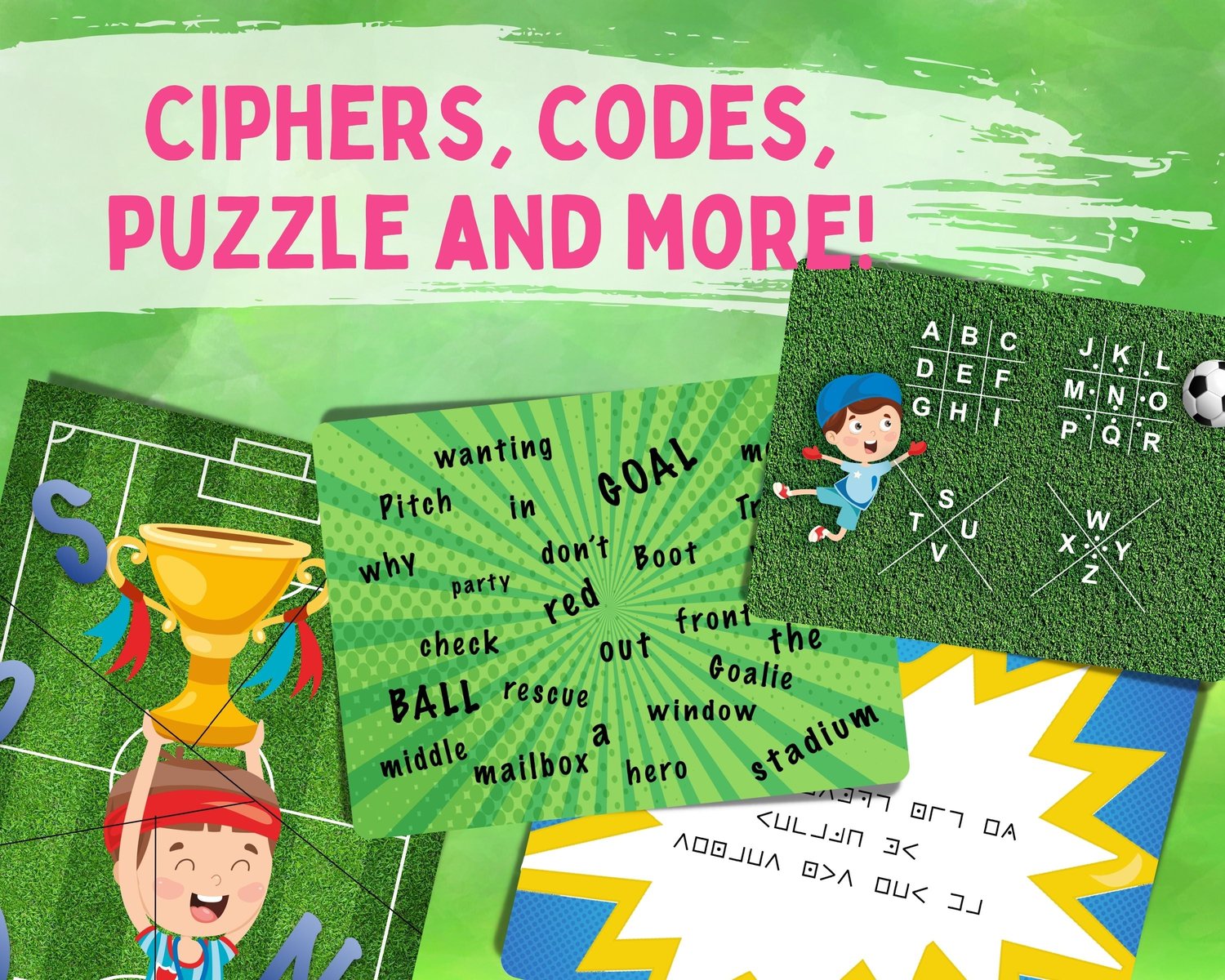 Soccer Outside Treasure Hunt
Go on an outside soccer treasure hunt adventure. Players race around, solving puzzles and cracking codes in search of a surprise. A fab way to share a special gift, enjoy a birthday party, reveal a holiday, or just a rainy day activity.
The puzzle treasure hunt has over 15 unique puzzles and clues of varying difficulty and is suitable for ages 8-108. Younger players can join in the fun, however, they may need more support to complete some of the puzzles.
Available to download, print and play in moments. All you need is a printer, some scissors and 10 mins to hide the clues and set up the game. Full instructions and solutions are provided.
🌟 What I love about the Soccer treasure hunt 🌟
✔️A great way to hide birthday presents, reveal a vacation or as a fantastic birthday party activity.
✔️ Done For You – Your printable pack contains a game guide for setting up and hosting an epic treasure hunt.
✔️ Fun new spin on a classic treasure hunt – includes rhyming clues, a mixture of secret codes, cyphers and more!
✔️Super Easy – Download Print Play, DONE! Your kit is so user-friendly and super affordable.
►►►📂 FILES INCLUDED 📂 ◄◄◄
You will be sent an email with links to your order, so please make sure your email is correct.
1. GAME PDF
2. GUIDE - with link to editable clues online.
3. GAME EXTRAS
🏠 CLUE LOCATIONS 🏠
SLIDE
WATERING CAN/HOSEPIPE
FLOWERBED
WHERE YOU PARK THE CAR
GATE
TREE
DOOR MAT
TRAMPOLINE
BIKE
MAILBOX
GOAL
TRASH CAN/BIN
SHED
GLOVES
TABLE
Plus free choice options to add your own locations.
The puzzles/tasks/riddles in this hunt do not have any specific order that which they need to be played. You can choose any you want, how many you want and choose any order you want them to be played.
►►►✂️ YOU WILL NEED ✂️ ◄◄◄
A printer or printing service.🖨️
Paper
Scissors
Split pins and balloons would be helpful.