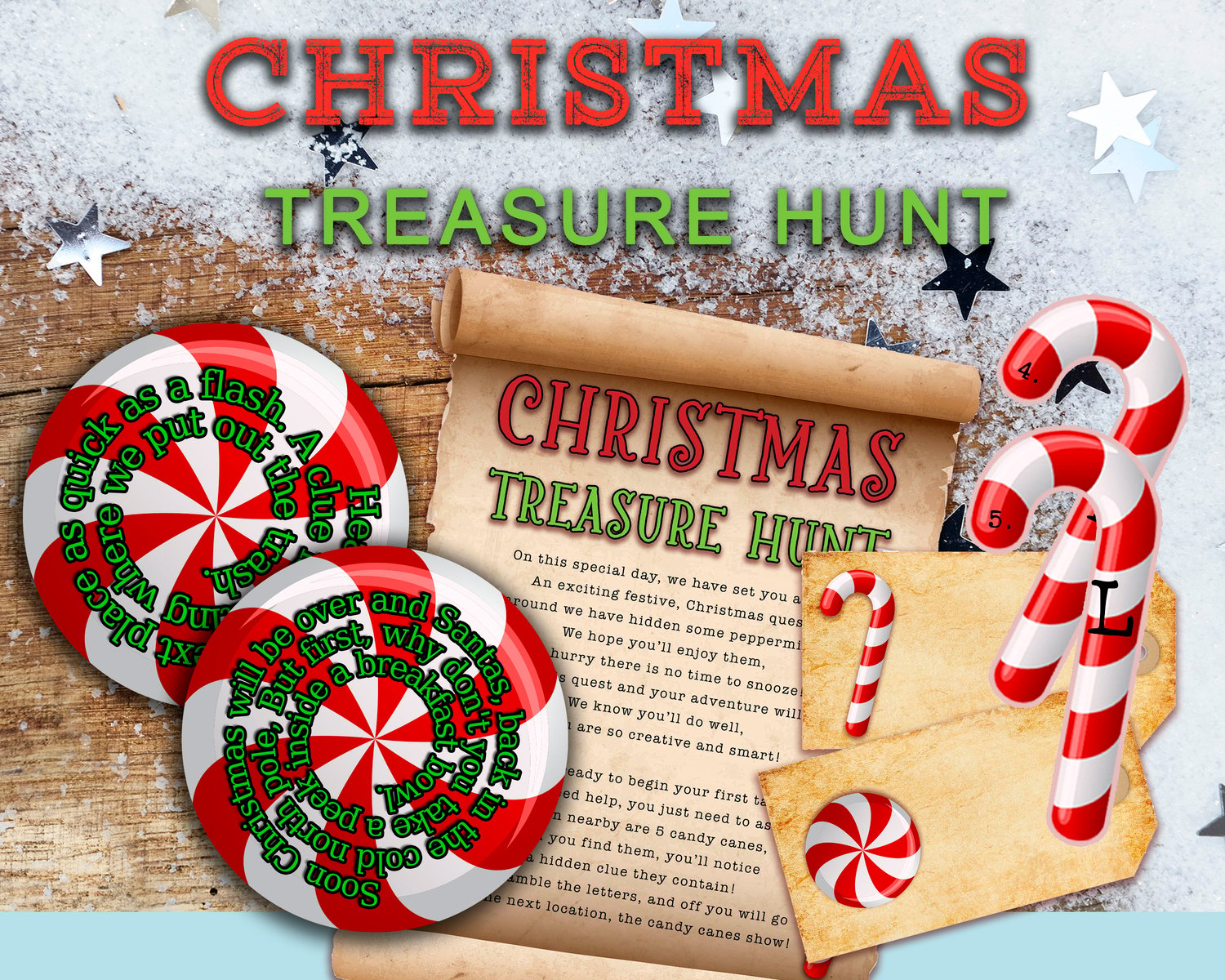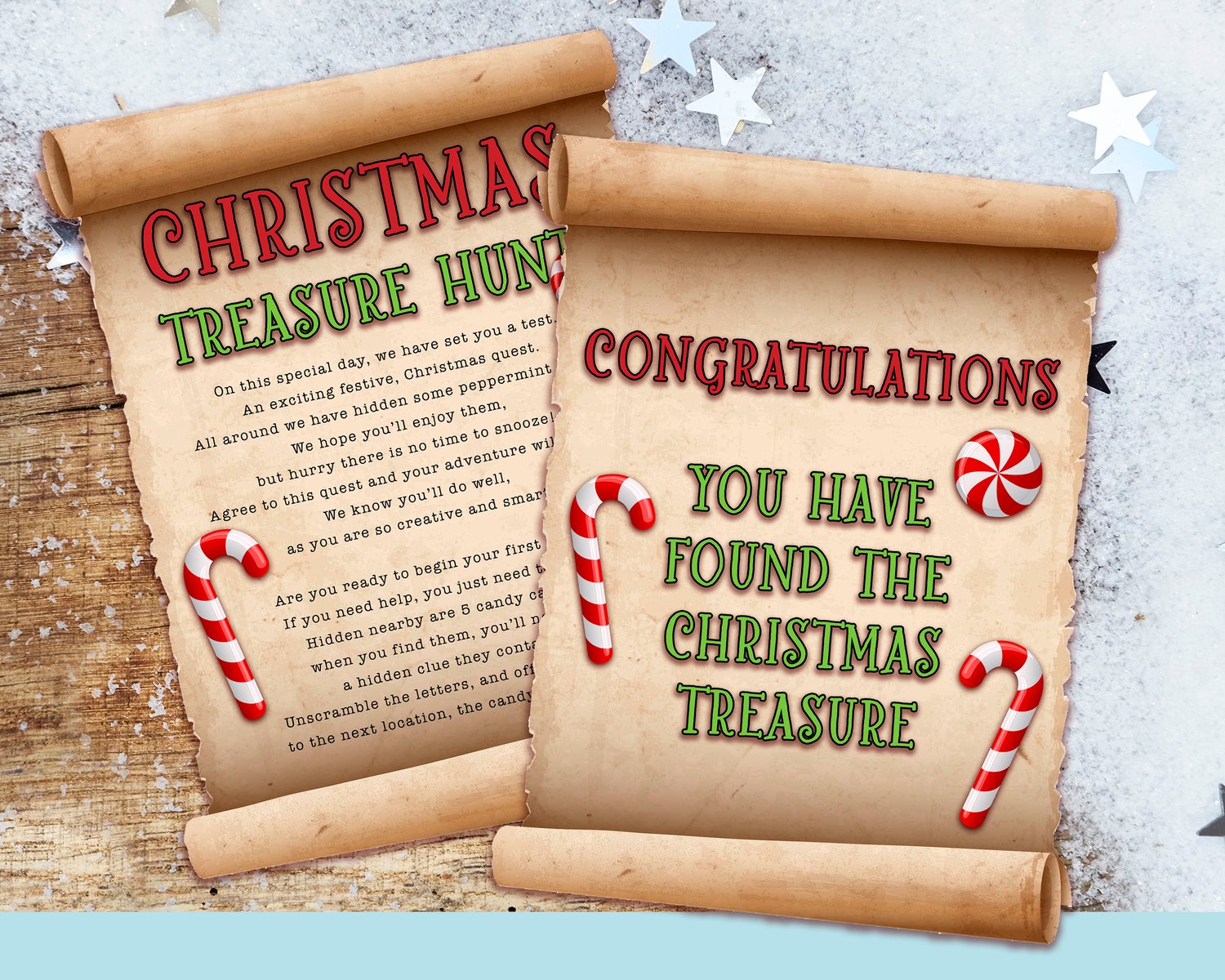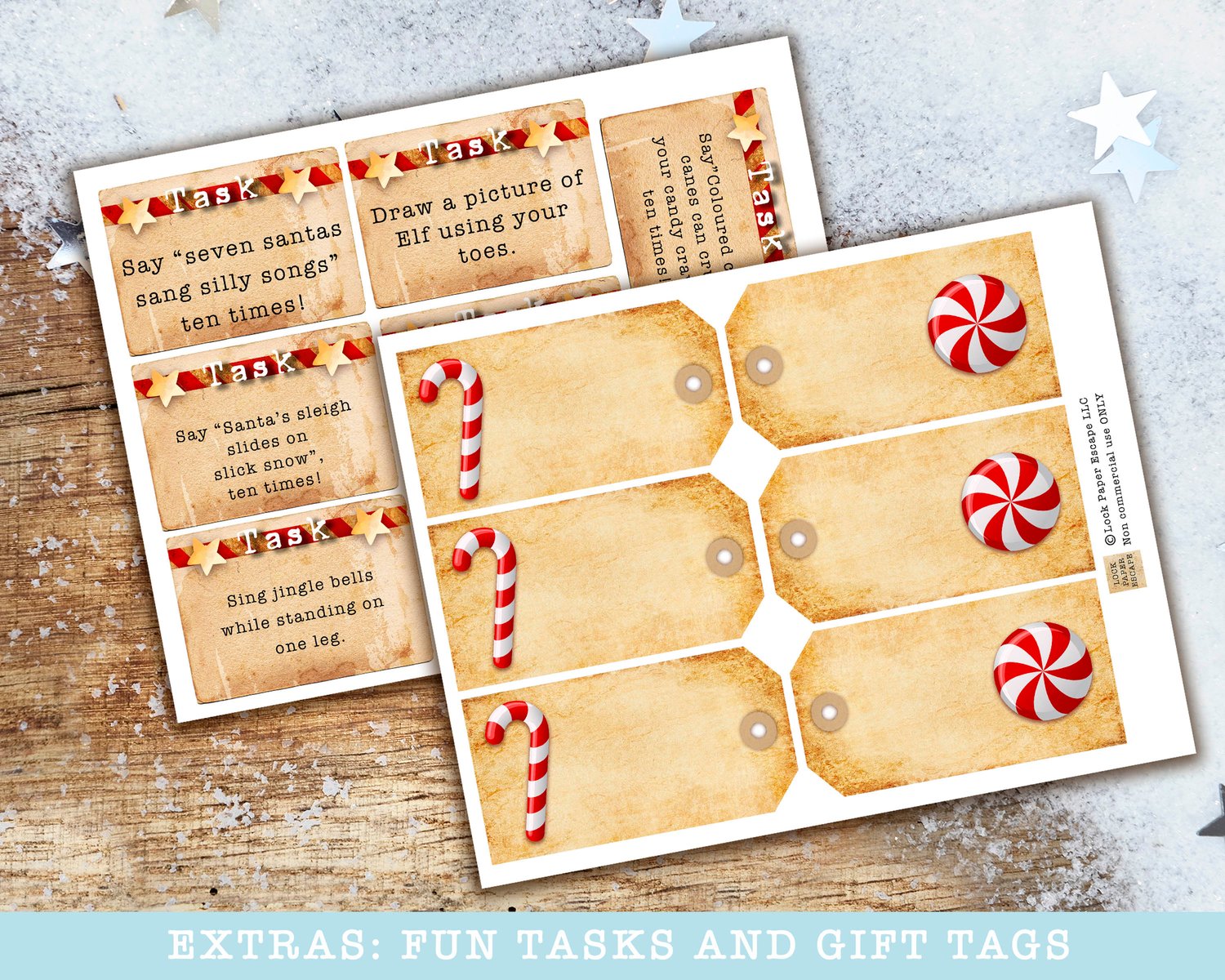 Christmas Scavenger Hunt
Looking for an exciting and one-of-a-kind way to make this Christmas unforgettable? Look no further than my candy cane treasure hunt kit! It's perfect for some festive fun.
This treasure hunt is a classic adventure filled with riddle clues that will have everyone thrilled. Whether you choose to play on Christmas Eve or Christmas morning, it'll lead you to a treasure of your choosing. And the best part? The kit is ready to print, so you can jump right into the fun without any hassle! Just print everything, hide the clues, and get ready to witness the joy as the kids solve riddles and search for their Christmas treasure.
The hunt is recommended for kids ages 6 and up, but younger players can join in, too with a little help. The game does require reading skills, so it's the perfect opportunity to come together as a family and make unforgettable Christmas memories. Get ready for a Christmas adventure!
Included in this kit:
1 candy cane hide-and-seek clue
12 rhyming clues
A set of fun tasks
Gift tags
Starting message and winner scroll.
Clue Locations:
The clues in this hunt do not have any specific order that they need to be hidden in. You can choose any you want, how many you want and choose any order you want them to be played.
BOOK
UNDER TABLE
TRASH
BEDROOM
BREAKFAST BOWL
CHRISTMAS TREE
FRIDGE
WASHER DRYER
FRONT DOOR
SHOE
MIRROR
KITCHEN SINK
TOWEL
You Will Need:
A colour printer, paper and scissors. Plus something for the players to find as treasure. This could be a Christmas Eve box or Christmas goodies.
Copyright: Files cannot be shared with friends or used for resale/commercial purposes. All artwork is copyrighted by law and for personal use only. The copyright remains with Lock Paper Escape Ltd.
Delivery & Returns: Your files will be available to download once payment is confirmed. I don't accept returns, exchanges, or cancellations. Please contact me if you have any problems with your order, and we'll make it right.