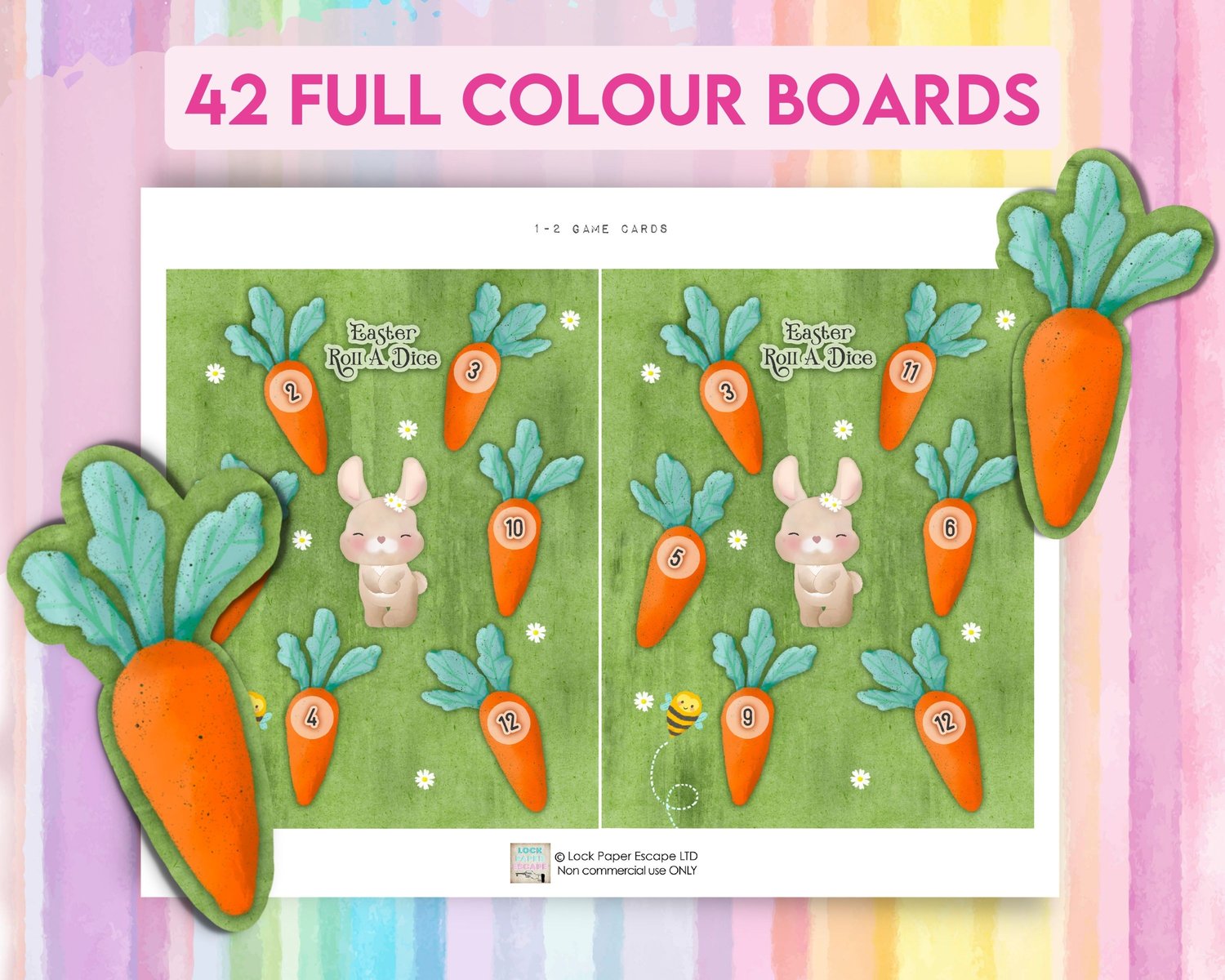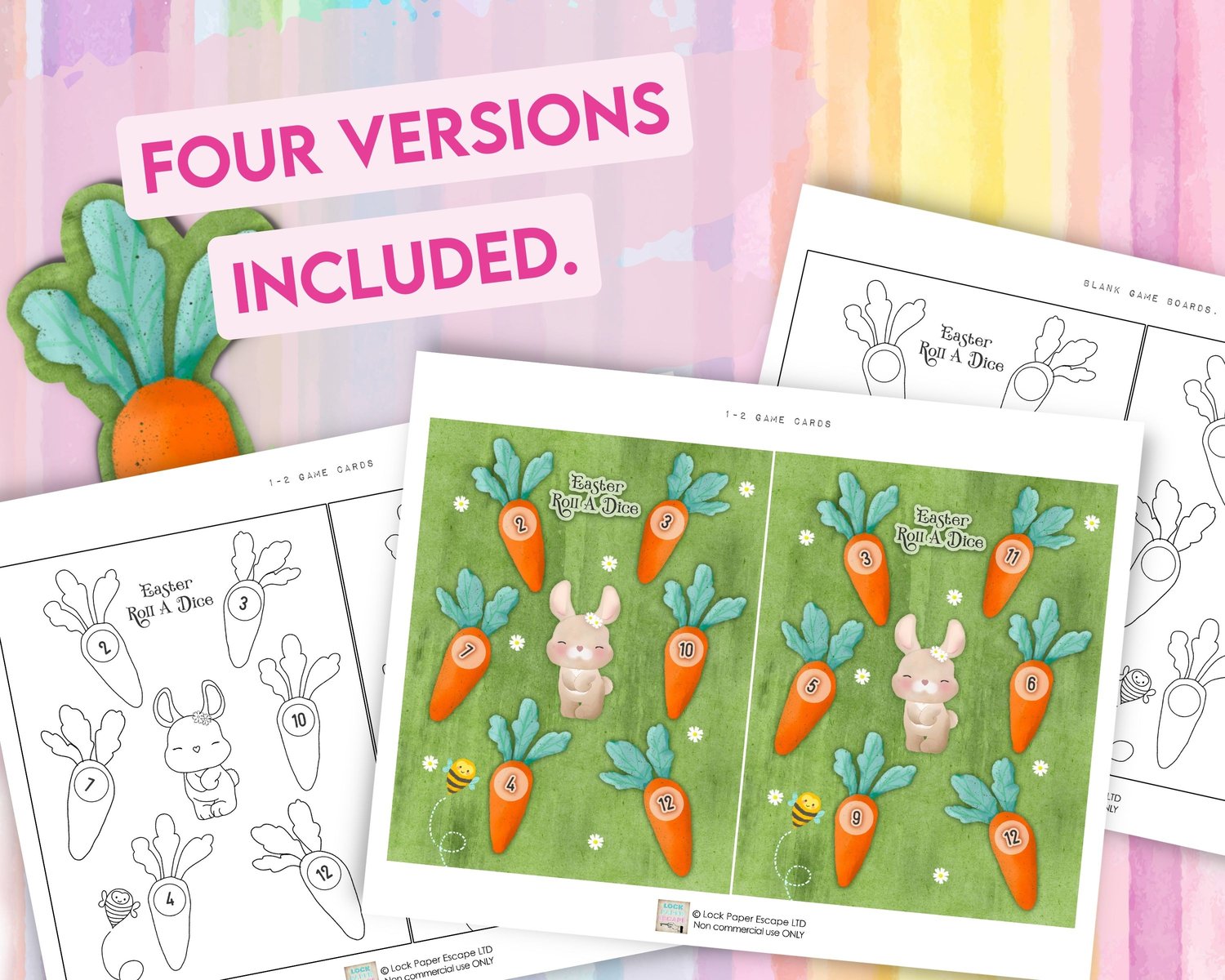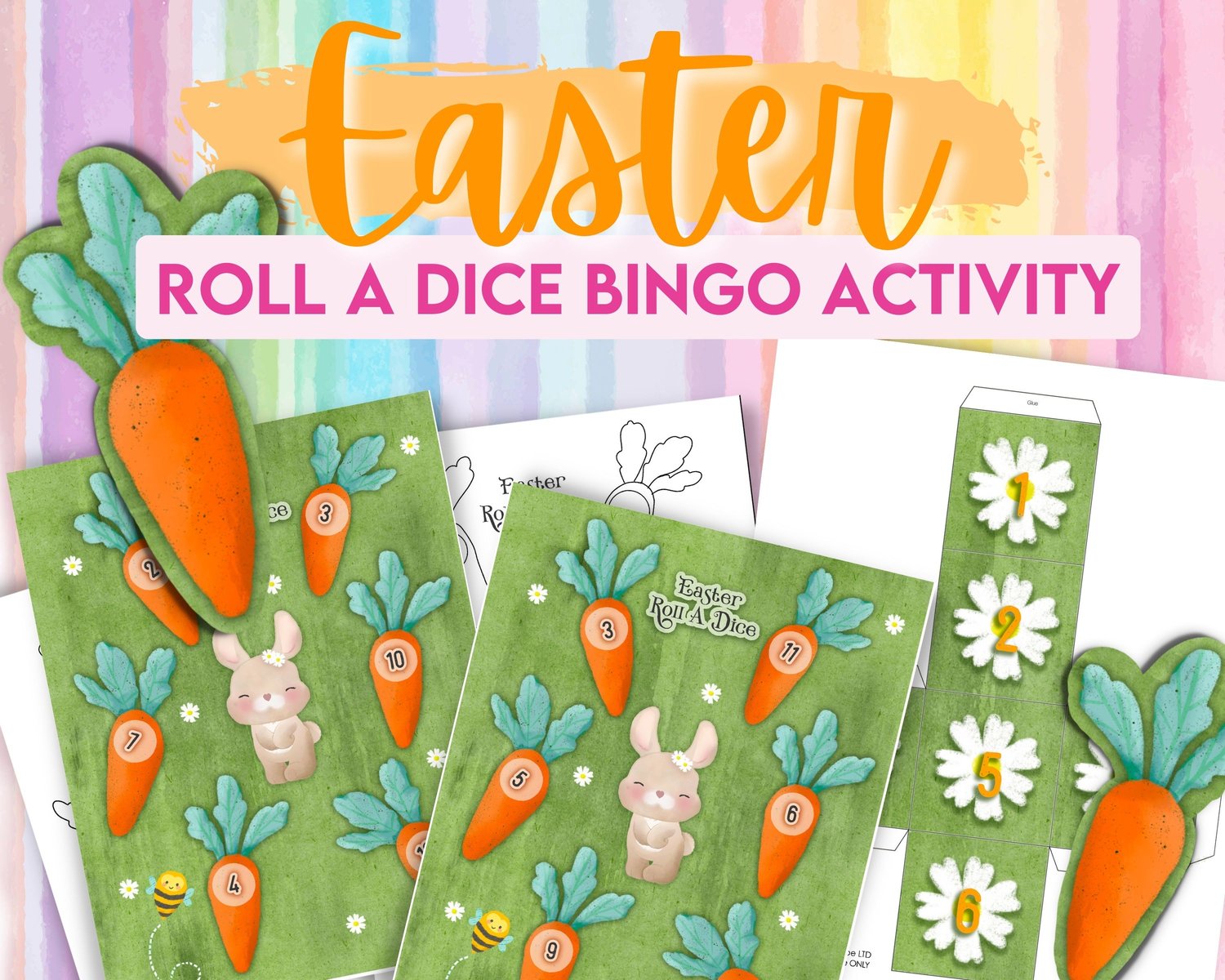 Easter Carrot Bingo
Playing is super simple, all you need is something to mark your bingo boards, Hershey kisses are a perfect choice to use as game markers.
Print out your choice of full colour or black and white bingo boards. You will find matching dice in the kit, but you can go right ahead and use two of your own dice to play this game.
Players will take turns to roll the dice and add up the numbers rolled. Mark off the numbers on your sheet one at a time, the first player to cross off all their carrots is the winner. If you are playing in a class setting you can have one child roll for the whole class and say out aloud the numbers rolled.
Included in your purchase:
42 full-colour bingo boards
42 black and white bingo boards, great for colouring in. The bingo numbers are the same as the full-colour version.
Blank bingo boards so players can add in their own numbers. (Write a number between 2-12 in each carrot). You can print as many as you need for your party or class.
Two printable dice. One with numbers and the other with individual flowers. This can be used as a fun activity for helping children with their counting practice. 
© LockPaperEscape LTD
Instant download only - no physical items received.
All items purchased from LockPaperEscape are for personal use only. Digital files may not be shared, redistributed or sold.