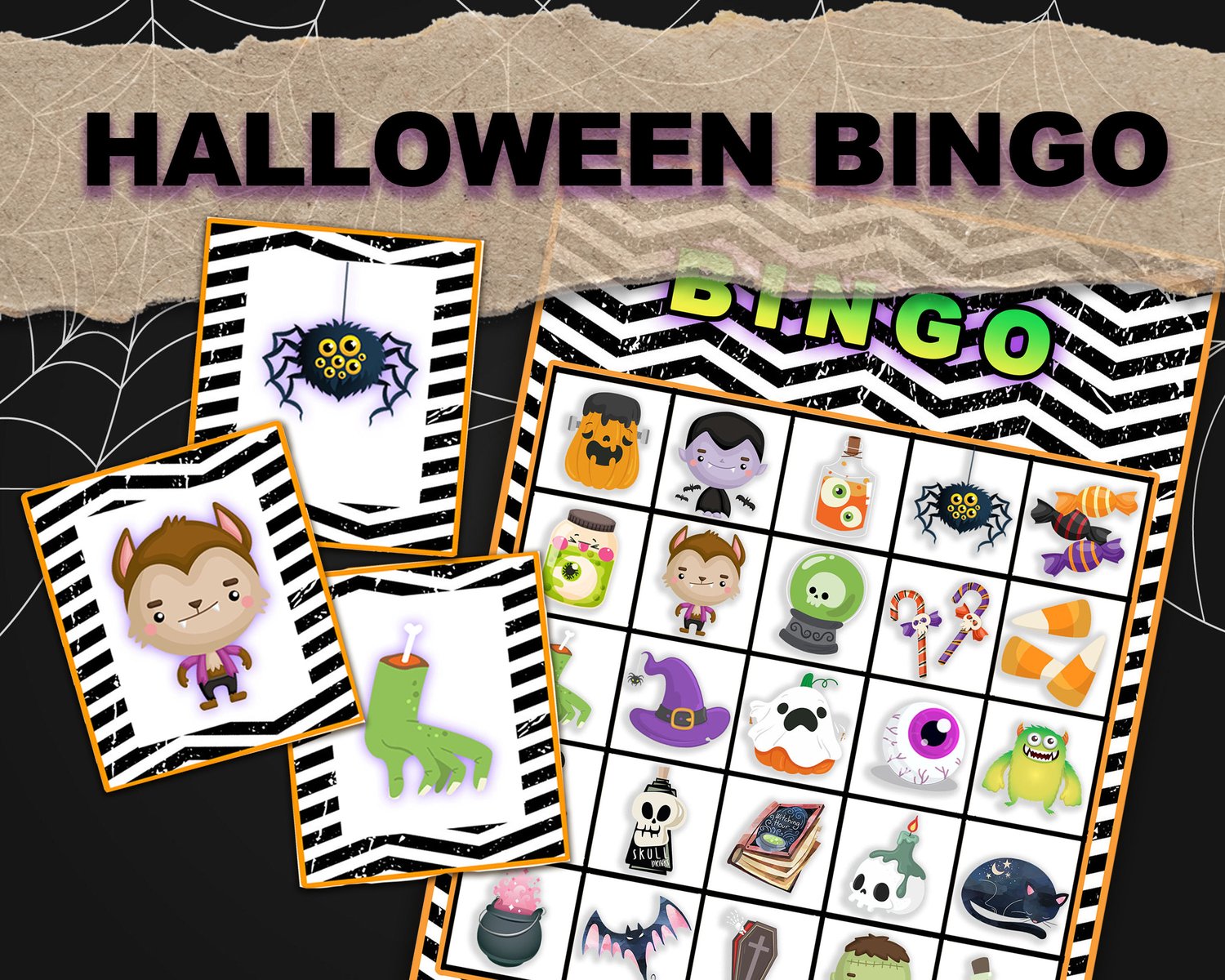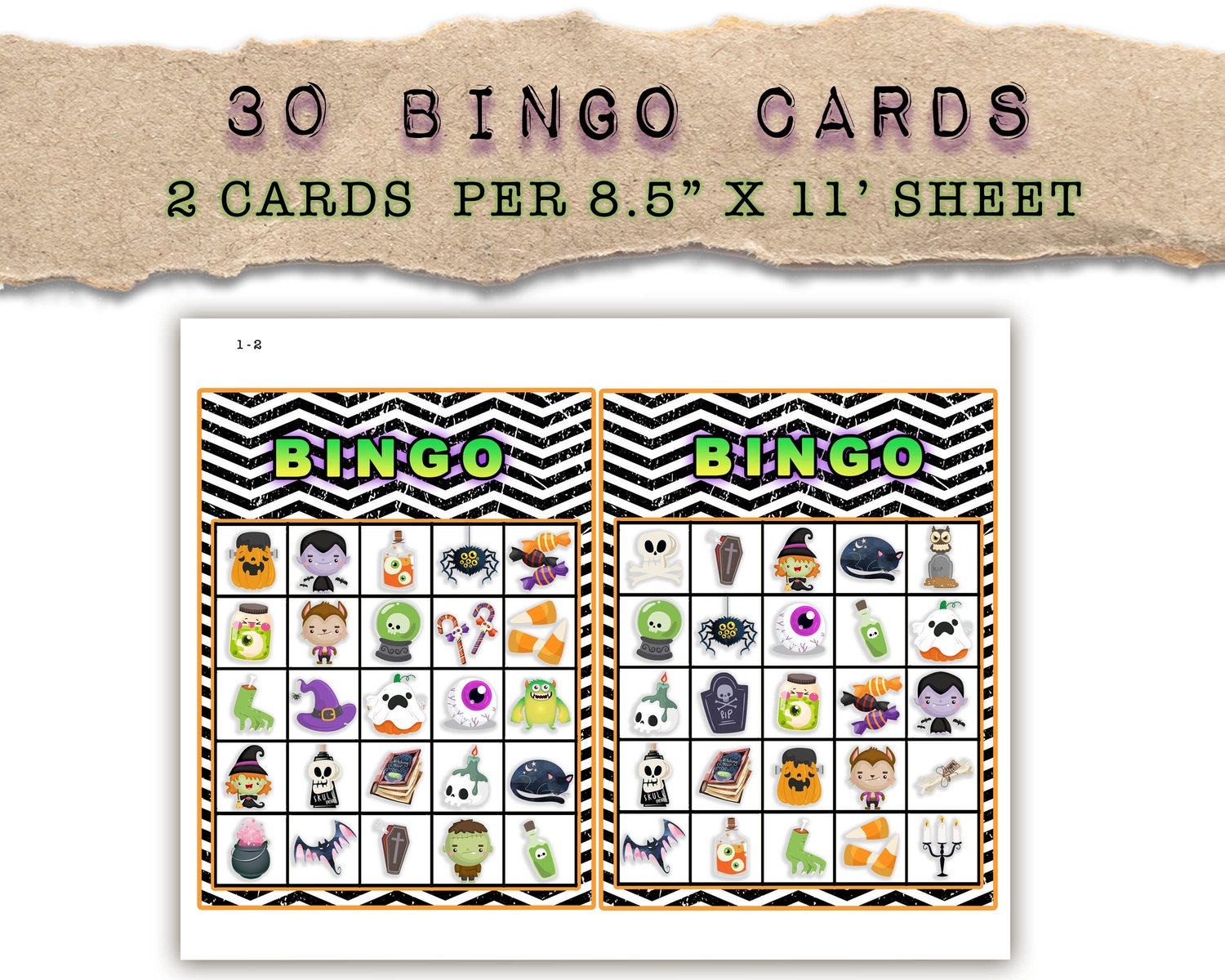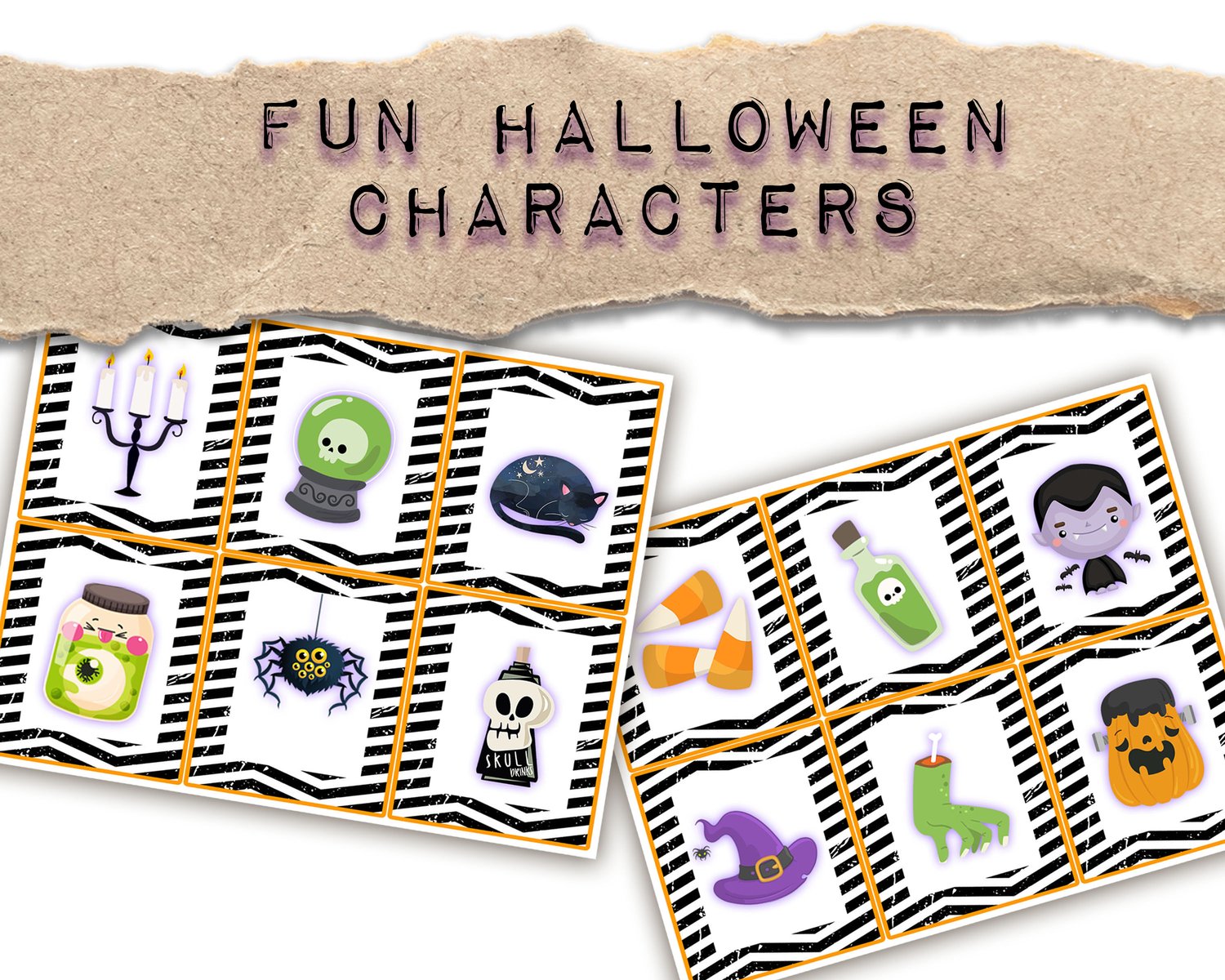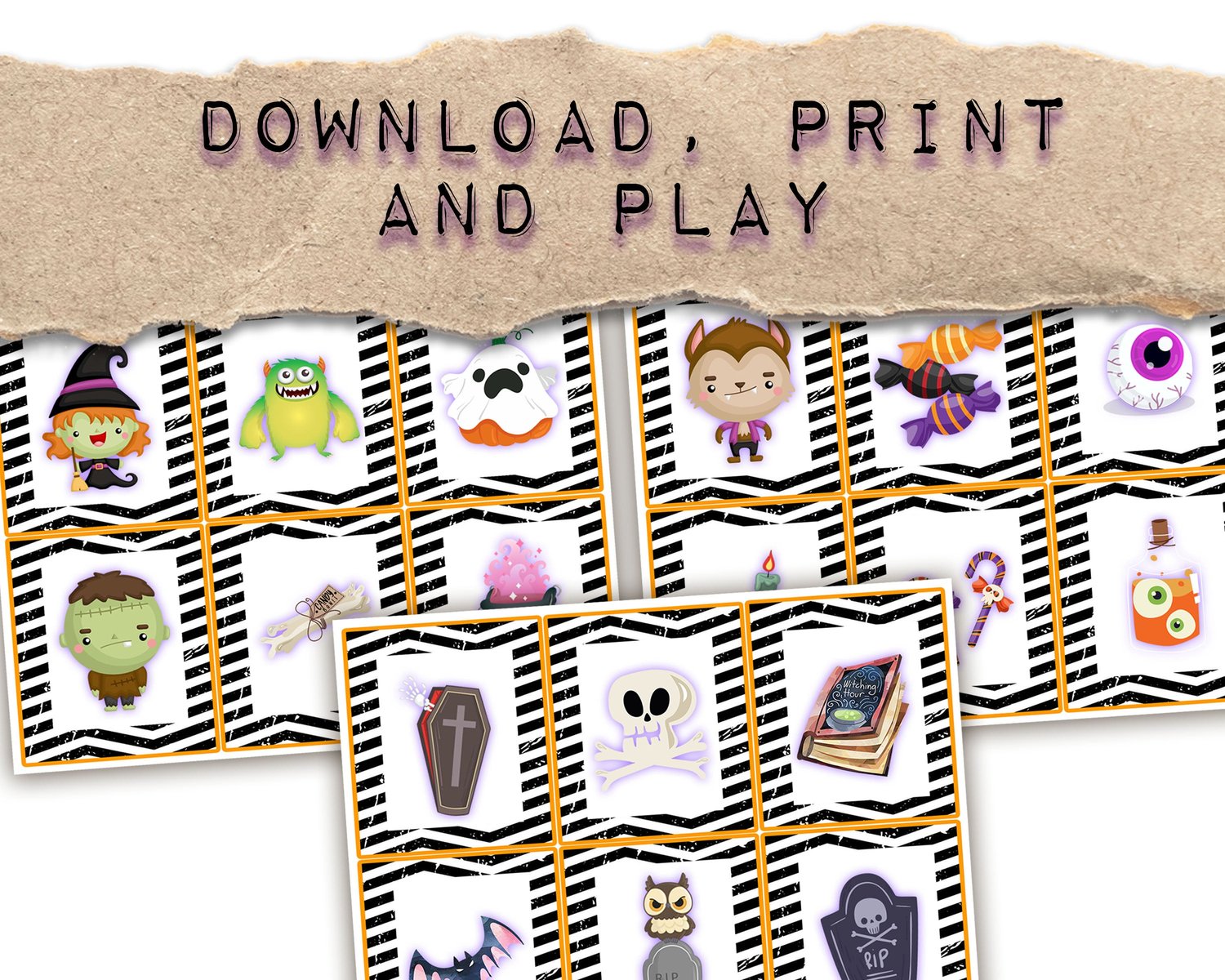 Halloween Bingo
Host a spooktacular Halloween bingo night!
Great fun for a family activity. 30 unique bingo boards 2 per 8.5'x11" page and 30 unique character calling cards. Why not print a few sets of the character cards, and play a game of snap or go fish!. Laminate the boards and cards and use them for years to come.
----* I N C L U D E D - F I L E S *----
1. You will be sent a link to your bingo game, you can then download print and play.
- 30 different bingo boards 
- 1 set of calling cards
- Markers available, but let's face it candy would be more fun!
----* Y O U - W I L L - N E E D *----
A colour printer or printing service and scissors.