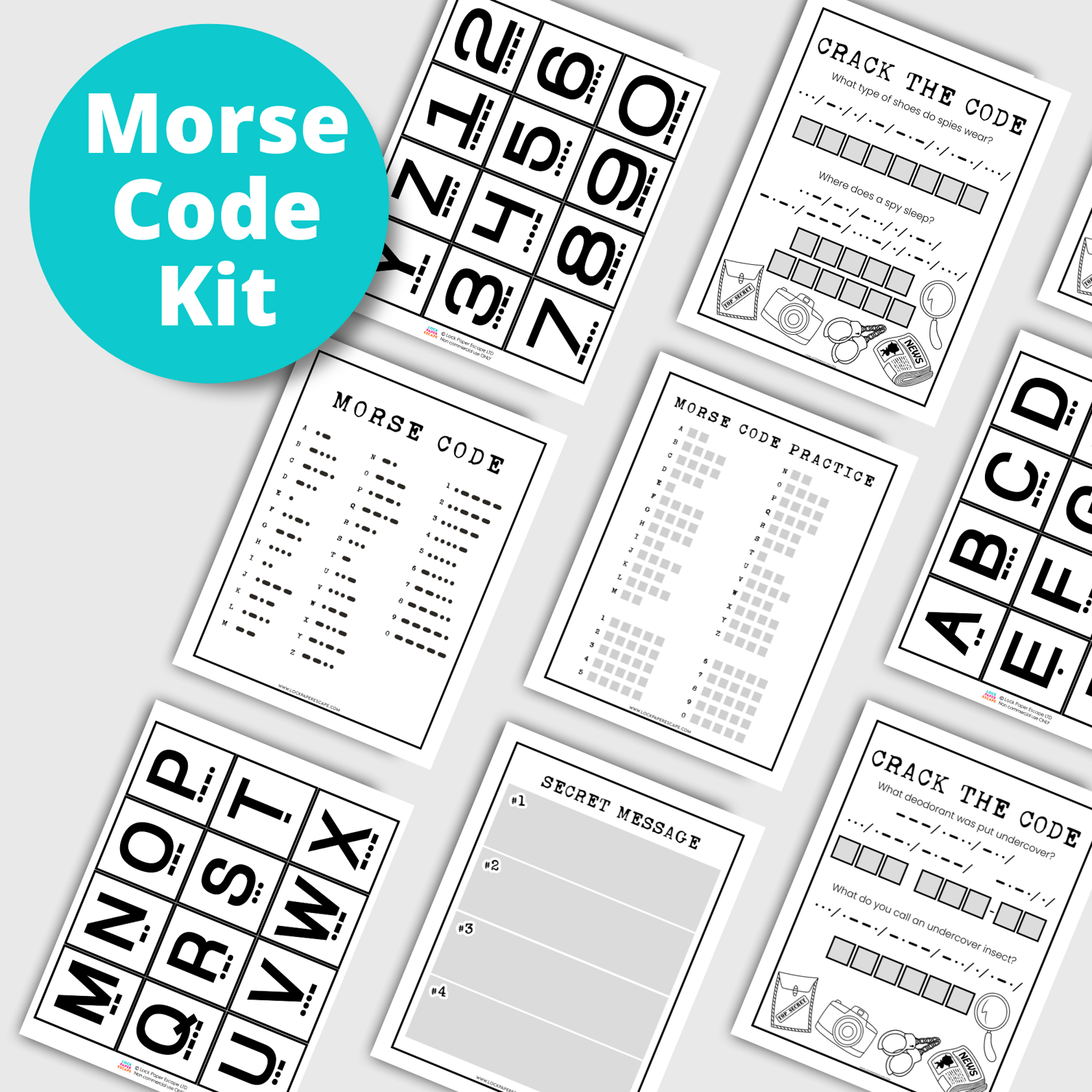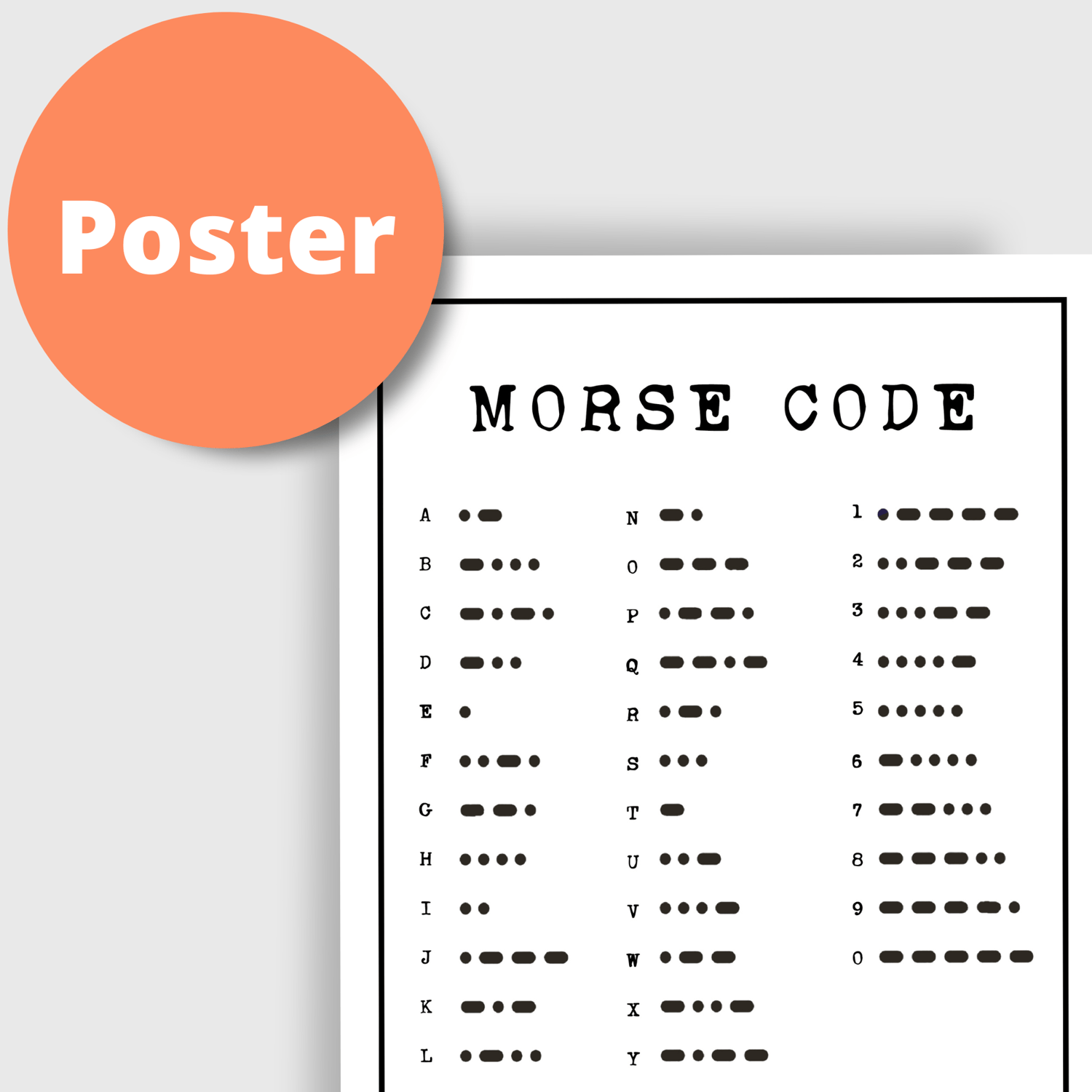 Morse Code Alphabet Kit
Get ready for some Morse code fun with my printable pack for kids! Inside, you'll discover hilarious jokes to crack, a Morse code poster, and simple Morse code alphabet flash cards. These flashcards can be used for a whole host of card games like snap and go fish. Simply print out as many sets as you need and let the code cracking begin.
A Morse code poster.
Morse code practice sheet.
Secret message planning page.
A brief overview of morse code.
6 Jokes to deciper.
Alphabet and number flashcards.
Backing paper for the flashcards.