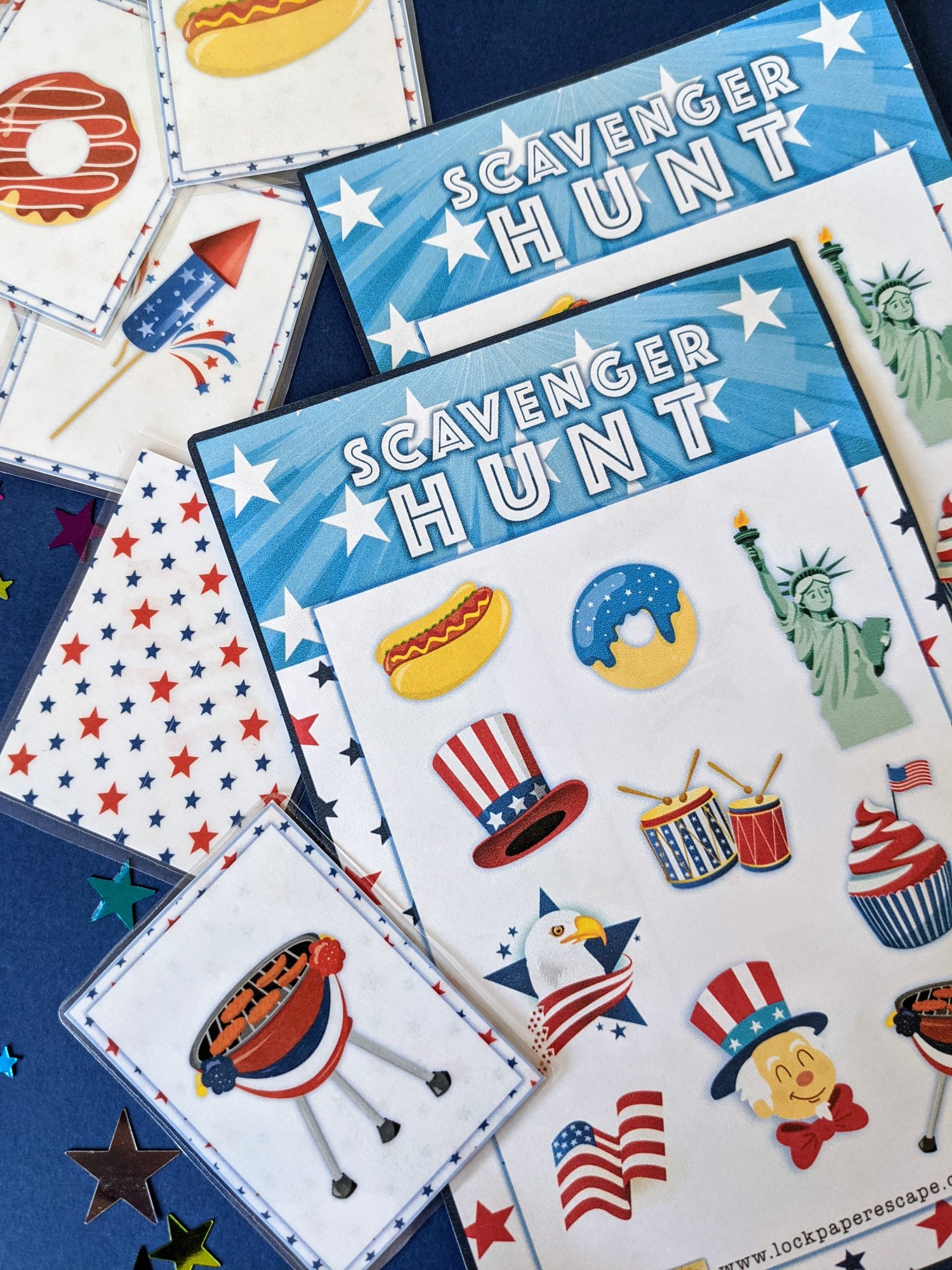 4th July Scavenger Hunt
I know how hard it is to keep the kids entertained when they are just so super excited. Hopefully, this boredom buster will keep them entertained long enough for you to enjoy a hot coffee before heading out to see the 4th of July fireworks displays!
You can use the scavenger hunt in a few different ways. Print out the picture cards and hide them around your home and garden for players to find and tick off the printable sheet. The other option is to play the video (stream to your TV for best results) and watch as the kids run around to find the cards before the 30-second timer on the screen runs out.
You can play this version over zoom too. Share the video and printables with participants beforehand so they can prepare. You award prizes for the person first to come back to the monitor to win.
►►►📂 FILES INCLUDED 📂 ◄◄◄
* 10 picture cards 
* Scavenger hunt tick sheets (2 per 8.5x11 sheet) 
* backing paper to print on the reverse of the game material.
All files come as ready to print PDf file in high-resolution 300dpi and they are 8.5 x 11 inch US letter paper size
►►►✂️ YOU WILL NEED ✂️ ◄◄◄
A colour printer or printing service.🖨️
Paper
Scissors
►►► 📝 TERMS OF USE 📝 ◄◄
This item is a downloadable file. No physical item will be shipped. After purchase, your files will be available immediately.
All Lock Paper Escapes games are intended for personal use only and may not be resold, redistributed, or shared for any commercial purpose. Purchase of products does not transfer rights, and copyright remains with LockPaperEscape LLC.